Did you know?
Design plays a key role in businesses to stay competitive in a global marketplace.
Designers get paid way more than Engineers do!
The potential size of the Indian Design industry is INR 11,681 crores and is expected to touch INR 18,832 crores by 2020. *
Presently, only a market worth INR 2,100 crore is realised, meaning more than 80% of the design potential is yet to be realised in India. *
(* Source: Business Standard )
Now, that sounds incredibly exciting but do you have the aptitude to design your own future and become a part of this incredible industry?
Soon, it'll be that time of the year, when every well-meaning parent, relative, friend and neighbour will ask, "What are you planning to do after Class XII?"
Quite an irksome question to answer, especially when you're looking forward to completing your Class XII Examination, finally leaving school after 18 long years, being free and independent, perhaps drop a year and travel, learn a new skill or live life on your own terms.
However, let's face it, sometimes identifying your core skills hugely helps to fulfil your aspirations. It is also an opportunity for you to impress upon your parents where your interests lay. If this sounds like a win-win, then continue reading.
Are you cut-out for design? Find out by asking yourself the right questions!
Does it interest you to know more about the world?

Do you like to observe your surroundings?
Do you love to experiment with colours?
Can you find different uses for common everyday objects?
Can you remember details and then form associations with randomly different objects?
Are you quick to note how a design, pattern or concept can be improved?
Do you like to logically approach everyday problems?
Is finding an alternative in a confounding situation always been your motto?
Do you allow your imagination to run wild when trying to outsmart a tricky situation?
Do you spend most of your free time doodling or painting?
Can you automatically create a pattern when looking at geometric shapes?
Do you have an insatiable appetite to create something new?
If your answer to all or some of these is a yes, then you might just have an aptitude for design!
What is an Aptitude?
Wikipedia says, an aptitude is a component of a competence to do a certain kind of work at a certain level. Outstanding aptitude is 'talent'.
What is a Design Aptitude Test?
An aptitude test is an assessment that evaluates the talent/ability/potential to perform a certain task, with no prior knowledge and/or training. Every design institute uses a Design Aptitude Test (DAT), also called an Entrance Examination to determine a student's suitability for enrolment.
Most commonly, DATs assess the following skills and in no particular order of priority.
Visual Ability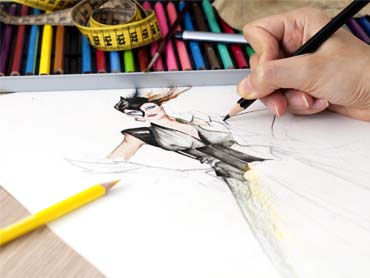 Visual skills are an essential part of understanding design.
Visual Discrimination, is the ability to determine differences or similarities in objects based on their size, colour and shape
Visual Memory is the ability to recall visual traits of a form or object.
Drawing Skills helps to visually represent your concepts and ideas
Colour is the characteristic of human visual perception described through colour categories, namely red, blue, yellow, green, orange, or purple.
Geometric exploration is concerned with questions of shape, size, relative position of figures, and the properties of space.
Spatial ability is the capacity to understand, reason and remember the spatial relations among objects.
Creative Thinking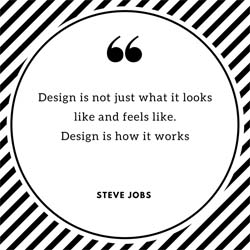 Creativity is a phenomenon whereby something new and valuable is formed. The creation may be intangible (such as an idea, a scientific theory, or a musical composition) or a physical object (such as an invention, a literary work, or a painting). Creativity begins with a foundation of knowledge, learning a discipline, and mastering a way of thinking. One can learn to be creative by experimenting, exploring, questioning assumptions, using imagination and synthesizing information.
Lateral thinking is the ability to perceive patterns that are not obvious.
Remote association includes determining one's creative potential based on the ability to transform associative elements into new combinations. The more mutually remote the new combinations, the more creative the process or solution.
Comprehension skills are your ability to observe and be mindful of your surroundings, irregular occurrences, sounds, and events happening around. It allows you to summarize, form sequences and inferences, compare and contrast, draw conclusions, self-question, relate background knowledge, distinguish between fact and opinion, find the main idea, important facts, and supporting details.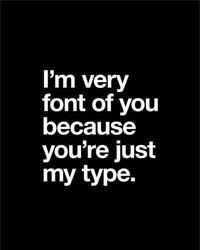 Storytelling describes the social and cultural activity of sharing stories, sometimes with improvisation, theatrics, or embellishment. Stories affirm who you are, and allows to experience the similarities between others, and yourself, real or imagined. Stories help understand lifestyle trends and make meaning. Good stories have the power to transform your perceptions of the world.
Logical Reasoning 
It is the process of using a rational, systematic series of steps based on sound mathematical procedures and given statements to arrive at a conclusion.
Problem-solving means how you approach a particular problem given, what is your process of thinking and therefore how you find a solution.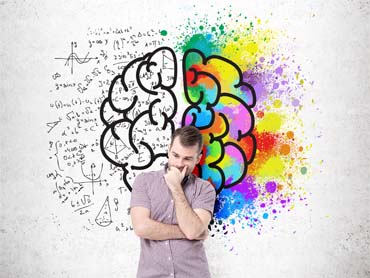 Logic helps to find the relation between assumptions of the inference and its conclusion.

An analysis

is a process of breaking a complex topic into smaller parts in order to gain a better understanding of it.

Lateral thinking

is solving problems through an indirect and creative approach, using reasoning that is not immediately obvious and involving ideas that may not be obtainable by using only the traditional step-by-step logic.
General knowledge explores the generic understanding of the world around.
What you should remember when attempting a Design Aptitude Test?
Aptitude test scores are made up of a combination of speed and accuracy.
The basic assumption made in these tests is that there are no hard and fast rules. You can create your own rules as long as you are able to justify them.
When attempting the design aptitude test, the focus should be on communicating your ideas creatively on paper and not worry about scoring high.
When drawing, always use light hand strokes to create the outline without the details. When you are satisfied with the proportions then begin to finalize. Do not waste time erasing and re-drawing.
In addition, it is important that you manage your time effectively. It is essential that you don't get bogged down on a question. If you are stuck, move on. If a question is taking too long, come back to it.
When deciding to select the right design institute, why should the Indian Institute of Art & Design (IIAD) be your foremost institute of choice?
Design is inherently a practice-based discipline and therefore, the pedagogy at IIAD has been built on the philosophy of 'Thinking Through Making'. The curriculum has been designed with the purpose of grooming design entrepreneurs that suit the dynamism and competitive standards of the global design industry. At IIAD, it is believed that contemporary learning, be it in design or any other discipline, is more about about nurturing innovative ideas in a multi-disciplinary and mentor-driven environment through skill-centric projects.
How will IIAD establish your aptitude for design?
IIAD has a rigorous examination process that involves assessment at two different stages. To begin with, all students have to mandatorily appear for the IIAD Design Aptitude Test (iDAT), a written exam that tests a student's ability across Logical Reasoning, Creative Thinking and Visual Ability. This is followed by a second round termed Portfolio Assessment and Studio Simulation wherein the candidate will be assessed for design readiness in a studio simulated environment.This is done by evaluating the candidate's interest in the discipline, his/her design aptitude, ability to innovate, capacity to comprehend information and above all solve problems.
Are you ready to design the future of your choice?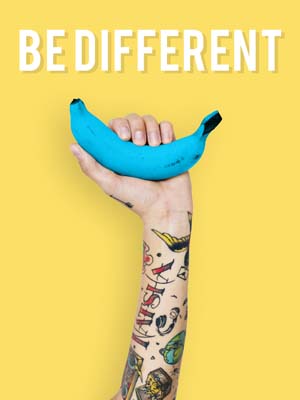 Even with all this information at your fingertips, sometimes you might still feel unsure about taking up a course in design or fashion after Class XII.
What do you do then?
As mentioned earlier, aptitude tests evaluate your ability to perform a certain task, without prior knowledge and/or training. DATs allow design institutes to get a general overview of your capabilities. Once admitted into a course of your choice, it's the Institute's responsibility to teach you the concepts, polish your skills, and work with you to identify your area of expertise.
They will inculcate in you the need for individual research and inquiry to strengthen your understanding. They will be your rightful partners to help build your career.
No matter how frightening a career choice might feel in the beginning, always remember, you don't need to have all the answers. As Steve Jobs advises, "you can't connect the dots looking forward; you can only connect them looking backwards. So you have to trust that the dots will somehow connect in your future."
PLAGIARISERS BEWARE!
This Website and its contents are subject to copyright protection under the Indian Copyright laws and, through international treaties for/ of other countries. The copyright in the contents and materials available on this Website as a whole is owned by the IIAD. However, the copyright in some contents and materials incorporated within this Website may be owned by third parties where so indicated. No part of the contents or materials available on this Website may be reproduced, licensed, sold, published, transmitted, modified, adapted, publicly displayed, broadcast (including storage in any medium by electronic means whether or not transiently for any purpose save as permitted herein) without the prior written permission of IIAD. The visitor may view this Website and its contents using Web browser and save an electronic copy, or print out a copy, of parts of this Website solely for visitor's own information, research or study, provided the visitor (a) do not modify the copy from how it appears in this Website; and (b) include the copyright notice "© 2014 to 2018 Indian Institute of Art and Design (IIAD). All rights reserved.″ on such copy.
IIAD's logo/ name should never be removed from pages on which they originally appear. The webpages should always appear exactly as posted without variation unless the prior written approval of the Organisation is obtained.