Overview
The Indian Institute of Art and Design (IIAD) is a contemporary design institute nestled in New Delhi, a city regarded as India's epicentre of arts, culture, design and business. The independent design school aspires to challenge the boundaries of creativity by offering its students innovative approaches to education that prepares them for careers in Communication Design, Interior Architecture Design, Fashion Design and Fashion Management. IIAD's learner-centric curriculum and pedagogy is one of the most unique propositions of the Institute. Design, by definition, is about problem solving and requires the practitioner to think of creative, but viable solutions to problems facing the end user, the client, the organization, the community or the country at large. IIAD stands by the belief that identifying a design solution is an intellectual process of undeniable value. IIAD is distinct in a way that it was conceived with the commitment to provide internationally paralleled design education in India and, an earnest desire to help students fall in love with learning again. To help realise this, the Institute partnered with Kingston School of Art, Kingston University, London, a pioneer in art and design education. This way students enrolling themselves for any design programme at IIAD are assured access to education benchmarked against the best in the world. Kingston University has been ranked with some of the most coveted global forces in the field of Art and Design education by leading global career and education networks like QS World University Rankings, The Complete university Guide and Times Higher Education World University Rankings to name a few. The Institute's 75,000 sqft Campus is located in the Okhla Industrial Estate, an industrial suburb of New Delhi in South Delhi. This was established by National Small Industries Corporation (NSIC) and interestingly was one of 12 such estates being developed across India to encourage small industries. IIAD shares its neighbourhood with a number of established companies like Jaypore, Fabindia, Fashion Design Council of India (FDCI), NDTV, Happily Unmarried, Crayons Advertising, Pulp Strategy Communications, 11.11/Eleven. Eleven, Cohn & Wolfe and JCDecaux amongst others.  The industrial area is also home to NSIC, a certified Government body that fosters the growth of small and medium enterprises in the country. Nationwide exhibitions and events such as India Art Fair, Amazon India Fashion Week, Delhi Comic Con, India Design and Garment Technology Expo International are organised at the NSIC Exhibition Grounds, which is a mere 10 minute drive from IIAD. The close proximity of the Institute to such events helps students access knowledge and build experiences beyond the confines of the studio spaces.
Collaboration with Kingston School of Art
The academic collaboration with Kingston School of Art (KSA) is the cornerstone of the unique design pedagogy being taught at IIAD. Pioneers in art and design education since the 1870s, KSA has helped evolve the Institute's comprehensive course curriculum and shares its considerable experience, expertise and resources on all teaching methodology. In this way, the Institute is confident that the collaboration will create a new generation of quality professionals – each with the ability to express a unique creative voice as well as match the demands of an ever-evolving commercial workscape. Kingston University, London : Top Rankings and Credentials
Kingston School of Art (KSA) involvement in IIAD's pedagogy KSA , an expert in Art and Design, has shared its rich experience to help shape IIAD's teaching methodology. The studio based learning curriculum at IIAD follows the "hands on approach" philosophy of KSA. IIAD curricula has been developed with the direct involvement of KSA's course teams and meets Kingston's quality standards and requirements whilst retaining their own unique character. IIAD course assessment and delivery is consistent with UK standards of art and design. IIAD graduates are alumni of Kingston University , London Students who successfully conclude their programme at IIAD will receive a Kingston University degree. IIAD graduates are considered members of the alumni community of the Kingston University . They are also eligible for alumni bursaries for Masters program at the University as per their norms.
Learn about our association with Kingston University 
The Masters Programs are subject to validation by the Kingston University, UK. Kingston University has published a document answering queries from students and their families. Please click here to access the document.
Accreditation And Affiliation
In addition to gaining an international degree from Kingston University, students at IIAD also have the opportunity to enroll and gain a UGC recognised degree. The Institute is a Collaborative partner with Lingaya's Vidyapeeth (Lingaya's University) for their B.Voc degree programmes in design. IIAD as an Institute is dedicated towards devoting time and energy to the cause of a better industry through robust industry associations. Therefore, the Institute holds Institutional Memberships with the following associations/organisations.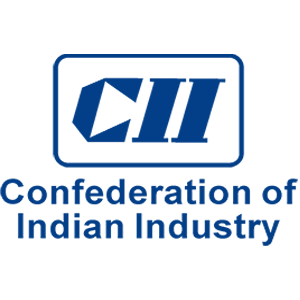 Confederation of Indian Industry (CII)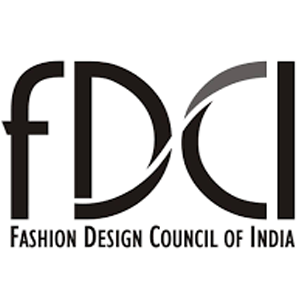 Fashion Design Council of India (FDCI)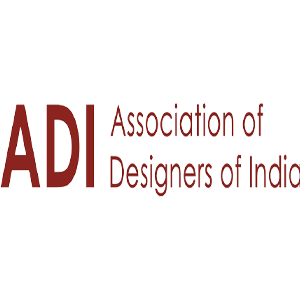 Association of Designers of India (ADI)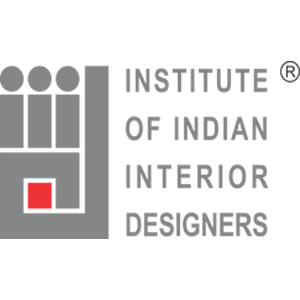 Institute of Indian Interior Designers (IIID)
Core Values
The Institute's most distinguishing achievement has been in designing a curriculum and delivery model that promotes design thinking with 'the student' as the protagonist. With 'no classrooms or subjects' defining IIAD's pedagogy, multi-dimensional exchange of information and learning is achieved through project-based trans-disciplinary modules facilitated in collaborative studio spaces. This approach helps students learn experientially, where they 'learn by doing' and 'think with their hands'. This enables them to be active agents in their own learning and develop a confident and unique view on design and design practices. The creative practice at IIAD is informed by a set of carefully propounded core values and principles. Putting design to work for a better world 'Good Design' stretches beyond the realm of products, fashion or the latest style. It is a constant search to create a better world with intelligent solutions. IIAD urges its students to challenge traditional thinking and adopt a questioning mind that helps them design for a social purpose. This does not necessarily imply reinventing the wheel rather, it focuses on how things can be improved, or how we can design greater effectiveness into existing systems. Being located in a creatively vibrant and architecturally rich city like New Delhi, lends itself to IIAD's core philosophy of 'thinking through making'. Each programme module has been designed to challenge the students and enable them to tackle problems affecting the real world. This is achieved by exposing students to live-projects developed in close collaboration with industry partners from non-profit, corporate, and government organizations. Being open, empathetic and playful The purpose of design is to create the future and this requires students to be open, empathetic and playful in their practice. Humans are wired to get attached to the things they create and therefore are inherently afraid of failure. At IIAD, it's not the students alone but the staff as well who are encouraged to practice being open to ideas, ensure those ideas are created with others, while at the same time not get overly attached to them. The faculty reinforces the importance of embracing failure and learning from it, rather than being ashamed of it. Being aware Students are constantly encouraged to examine their currently held knowledge and understanding, question own biases, formulate individual ideas & views, and arrive at own conclusion based on the information gathered. This practice of self-reflection and introspection enables them to create new knowledge based on their experiences. Attitudes of curiosity, exploration and experimentation are also encouraged; skills in communication, time-management and self-disciplined work ethics are developed as students meet the basic challenges of a design project within the safe and enabling environment thriving in the studios. Together we achieve more At IIAD, we talk the talk! During the myriad trans-disciplinary projects students learn how to relate deeply to the end consumer and all participants in an ecosystem, including their teammates. Radical collaboration and teamwork, in design, is based on treating everyone with dignity and respect and making them feel valued. Co-creation is a great way for students to see how everyone can contribute, rather than focusing on who's the loudest, or highest ranking, in the room. We believe in bringing students, faculty and practitioners from all disciplines, perspectives, and backgrounds together on one table and triggering discussions that lead to divergent points of view. This is integral in pushing students to advance their own design practice and develop a shared language to navigate the ups and downs of messy challenges.
Advisory Board
Work With Us
IIAD is a place that respects individual differences and supports aspirations of students committed to learning. The Institute is a haven for people with the spirit of creativity, curiosity, enquiry and a hunger to learn. Working with IIAD means developing a career in an inspiring and creative working environment that continually urges the individual to step out of their comfort zone and achieve quantifiable professional goals. IIAD's journey has been rewarding and is constantly growing as a force to reckon with in the field of design education due to its talented team that works relentlessly towards the mission. Write to us at info@iiad.edu.in, if you wish to be part of this exciting adventure.