A revolutionary learning space that nurtures explorers, experimenters and innovators with a global outlook through a design programme emerging from India.
IIAD aims to build designers with strong conceptual and collaborative abilities, by encouraging students to bring in their own stories to shape their individual paths.
We began the Indian Institute of Art and Design with a mission to bridge gaps and build bridges between design, society and industry, by transforming how design is taught, learned and practiced in India.
We nurture our graduates to become lifelong learners.
We motivate every individual to find their unique purpose.
We shape our graduates as discerning, industry-ready professionals with a resume.
Indian Institute
of Art and Design
We focus on developing your individual voice, enabling you to find your place in the world to contribute with your unique vision
We support learning through enquiry, exploration and experimentation in an open-ended, interdisciplinary environment.
We nurture collaborative partnerships and relationships between academia and industry that go a long way in fostering your growth as a designer.
IIAD was established in 2015 as an independent design school in New Delhi. Our partnership with Kingston School of Art gives IIAD students the distinct advantage of world-class education and a globally-recognised degree from Kingston University, London. This prestigious affiliation to a university of global repute enables our graduates to secure coveted career opportunities, as well as pursue further education in any international university.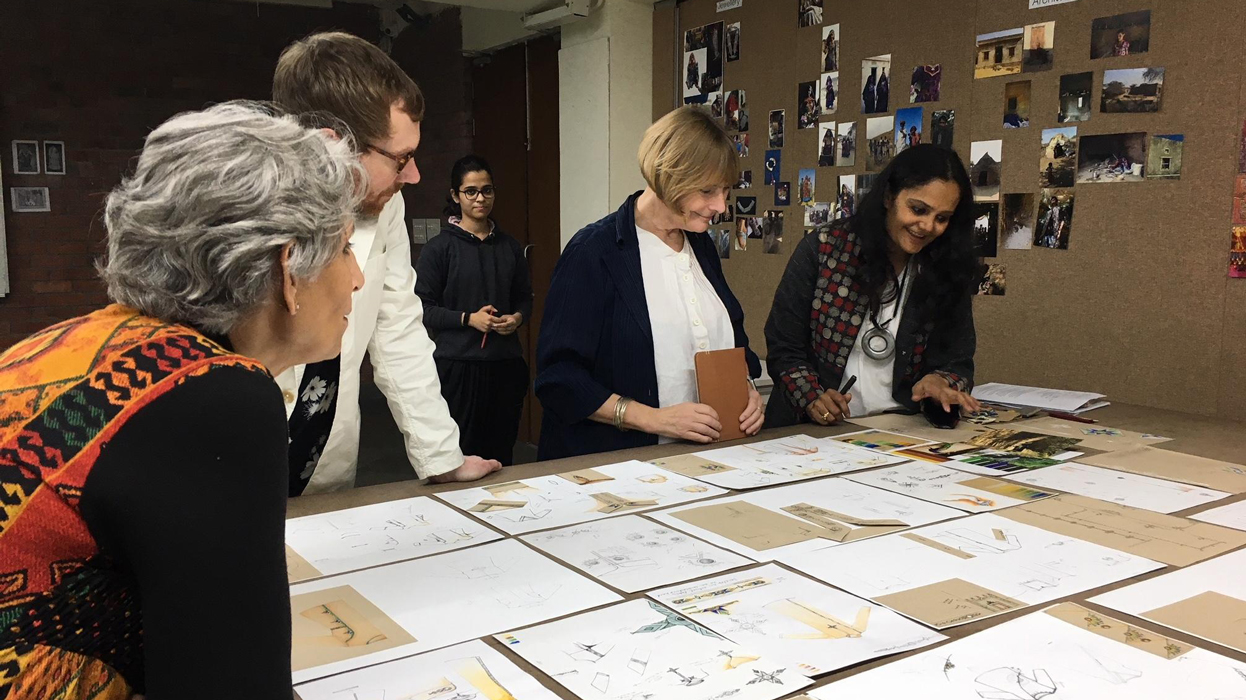 The Institute is passionate about bringing future-relevant design education to India, and what design can do for the world when merged with the arts, technology and industry.
IIAD's location in India's capital city of Delhi –
the vibrant nexus of governance, business, arts and culture – supports our collaborative spirit and interdisciplinary environment.
"If we teach today's students as we taught yesterday's, we rob them of tomorrow."
– John Dewey