The moment one hears the word fashion, one immediately visualises, beautiful clothes, bags, accessories, interesting prints, embroidery and colours, glamour, and even Bollywood!
Now think of the word fashion design. I wouldn't be surprised if that makes you recall Manish Malhotra, Ritu Kumar, Rohit Bal, Sabyasachi and other famous names in the design industry.
But what is fashion design? Is it really about the 'things' we manufacture to adorn ourselves or the 'big names' that have become synonymous to this field? The answer is yes…but those are just two aspects of it. Fashion design is more, much more.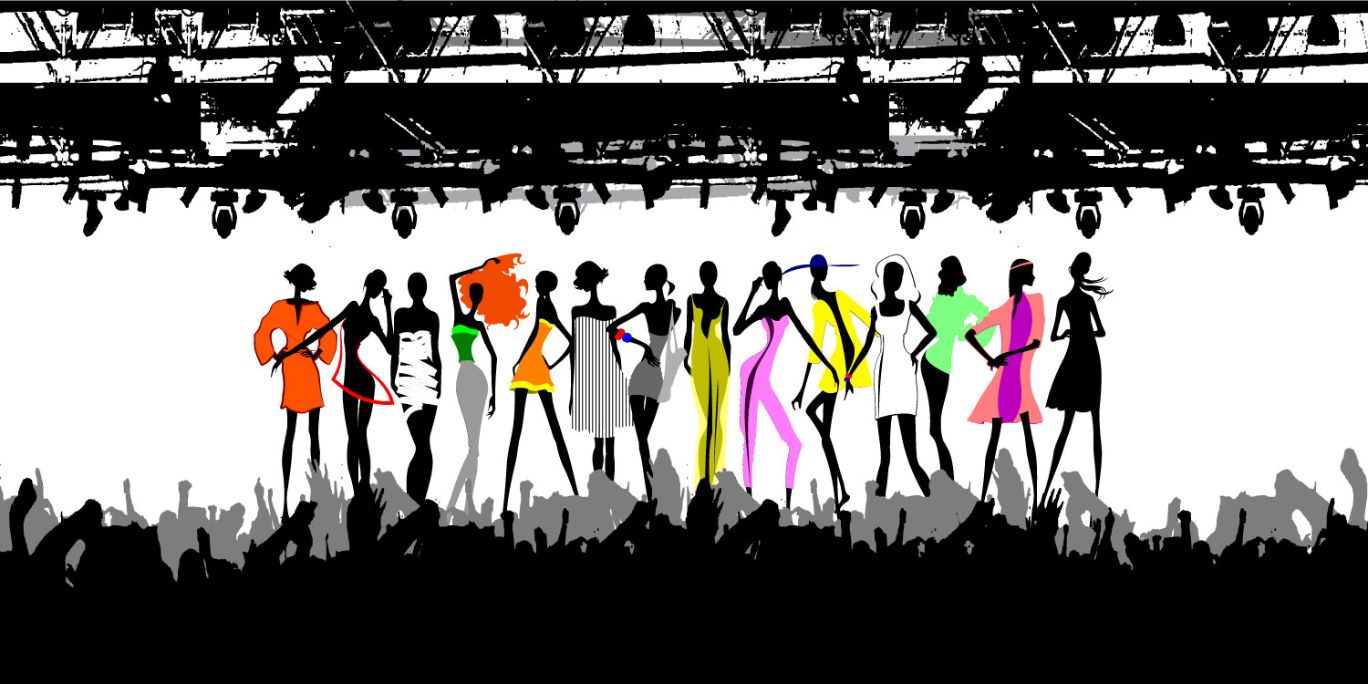 Fashion has always been an integral part of our existence. In fact, clothing is an extension of our personalities – who we are and who we want to be. We are living in times when most of us want to make a certain statement with what we wear, how we wear it and why we wear it. The moment we look at a person's attire, we get cues about their style sensibilities, their cultural affiliations, their social status and sometimes their profession as well. Not only this, you can easily tell which era a person belongs to by taking a look at how they are dressed. Essentially, fashion design affords us the luxury of expressing ourselves. It helps us blend-in or stand-out and assert a unique identity.
Within the Indian context, fashion design is the oldest design discipline and the most popular one – very aptly so, as India is a country generously endowed with multi-hued arts, crafts and traditions, with each region of the country having its own textile and clothing heritage.
In earlier times, clothing was more about custom tailoring that was often done at home or by tailors or 'masterjis' for the families that could afford them. After independence, and especially in the last 30-35 years, the business of costume and dress making really started to transform into a multi-faceted industry that saw innovations in textiles and garment construction techniques, revival of various traditions in printing and embroidery and reinvention of the age-old styles of Indian clothing to make it more relevant to the current Indian and international market. This, combined with easily available and skilled 'karigars' or artisans, advancements in garment construction technologies, proliferation of mass-production units, the rise of the educated middle-class and exposure to global fashion has made India emerge as an important hub for fashion design. In fact, the last two decades have seen a boom in the Indian fashion business management market with the advent of large retail chains, an increase in the "mall culture" and many locally groomed designers entering the workforce, thanks to the establishment of several educational institutions focused on fashion design and technology.
Did you know?
Now that we have established that fashion design is important and here to stay, let us try to understand the process and aspects of fashion design to know what it is really about. Think about the favourite outfit in your wardrobe. Why do you love it? Is the colour or the way it fits? Is it how it feels on the skin or how confident it makes you feel when you wear it? Is it the timelessness of the silhouette or how 'trendy' is it? These are all considerations that a fashion designer has in mind when creating their collections of clothing for clients. In fact, there is an entire process that a designer goes through to give you that perfect outfit that you love.
It all begins with an idea. The designer feels inspired and conceives an idea for a collection of garments. This idea is further developed through research on what colours, cuts, and fabrics will be 'on trend' in the near future. The idea is given initial form through a series of drawings and illustrations. These illustrations are then drafted and cut into patterns, which are used to trace upon the fabric of choice. A series of technical drawings are also developed for the artisan or factory creating the sample or prototype of the garment. The sample is worn by a model and the designer makes alterations and changes to the garment. The changes are sent back to the factory to be implemented. This process of making changes is repeated several times over till the sample is approved and finalised by the designer and all departments working with the designer.
From concept development to drawings to fabric selection to pattern making to sample creation to finalisation, the designer goes through every stage carefully and painstakingly to create the finished product.
Now think about how this outfit ended up in your wardrobe. In other words, how did you come to know about its availability and then purchase it? This can happen in many ways. Perhaps you follow a fashion blog and saw a picture of your favourite celebrity on the blog wearing the outfit to an awards show. Or maybe it was something you saw in a movie. Or you saw an advertisement in a magazine where the model was wearing the outfit. Maybe it was a window display that got your attention at a store in the mall and you saw the mannequin wearing it or perhaps it was just a colour or type of outfit you thought was "in fashion" and felt the urge to own. Whichever medium it was, rest assured that the designer's merchandising, PR and sales team made sure that you were exposed to 'the idea of the collection' and the outfit enough number of times so that you were compelled to visit the nearest retail outlet such as a boutique, a flagship store, a brand chain store or an online store. In fact, the merchandising team also made sure that it was priced in a way so that you were able to purchase it and they were able to make a profit.
To summarise, all the steps involved in creating and making the outfit available to you in the example above are part of fashion design.
Fascinating, isn't it…?!
To be a specialist in the field of fashion design, it is important to understand the various processes that come together to create a narrative, an outfit, a collection, and a successful brand. So whether you want to be a fashion designer, a merchandiser, a trend forecaster, a fashion blogger, a fashion journalist or any other specialist in the area of fashion design, it is very important to understand the purpose and the processes of this wonderfully vibrant design discipline.
In fact, when selecting a fashion designing course, select one that provides the students with a comprehensive understanding of the various stages and processes within the discipline and ensures that students are ready to take on the rigours of the fashion industry and its allied domains.
In the upcoming articles, we will shed more light on each of the aspects of fashion design that we introduced in this one.
Stay tuned!
PLAGIARISERS BEWARE!
This Website and its contents are subject to copyright protection under the Indian Copyright laws and, through international treaties for/ of other countries. The copyright in the contents and materials available on this Website as a whole is owned by the IIAD. However, the copyright in some contents and materials incorporated within this Website may be owned by third parties where so indicated. No part of the contents or materials available on this Website may be reproduced, licensed, sold, published, transmitted, modified, adapted, publicly displayed, broadcast (including storage in any medium by electronic means whether or not transiently for any purpose save as permitted herein) without the prior written permission of IIAD. The visitor may view this Website and its contents using Web browser and save an electronic copy, or print out a copy, of parts of this Website solely for visitor's own information, research or study, provided the visitor (a) do not modify the copy from how it appears in this Website; and (b) include the copyright notice "© 2014 to 2017 Indian Institute of Art and Design (IIAD). All rights reserved.″ on such copy.
IIAD's logo/ name should never be removed from pages on which they originally appear. The webpages should always appear exactly as posted without variation unless the prior written approval of the Organisation is obtained.