From apps to signage, from illustrated story books to animation films, from magazine layouts to eye-catching brand logos, every aspect of your life involves adept communications.
Learn to create compelling messages from concept stage to final form by using appropriate language, visuals, moving images and digital experiences. Our graphic designing course prepares you to address the needs of a hyper-connected world through a wide range of visual media ranging from digital and web to print and publications.
Versatile Designers
Learning Beyond the Studios
Creative Collaborations
Design for a better future
Students get exposure to a variety of fields within the domain of Communication Design, such as graphics & publication, film & animation, branding & advertising and UX/UI – and many more. Simultaneously, they prepare to be specialists in their chosen field, by selecting projects that sharpen their expertise. This approach enables them to move between generalist and specialist, putting them in an advantageous position to address rapidly evolving requirements in their field.
We extend learning beyond the confines of the studio into the larger social, cultural and commercial realms. Students explore the vast potential of the city of Delhi, and discover needs and problem areas to find suitable design solutions; the citizens are your stakeholders, the city's culture and its arts, their repository. Our past collaborations on projects include Select City Walk Mall and Katha Publications.
Active collaborations between professionals, faculty and peers from different disciplines allows students to learn 'with' and 'from' each other. Our emphasis on networking, pitching ideas with confidence and seeking feedback from experts, infuses students with an entrepreneurial spirit, and they become experienced and employable.
Society's needs can inspire designers to innovate. Our students are taught to investigate these needs to create solutions that are not only conceptually strong but also shape how our world looks and functions. Through carefully crafted human-centered projects, we sensitise students to create communications that inform, educate and contribute to society's well-being.
In this One Year programme your term will commence with an upgradation of the required skills, tools and techniques and how they can be used across different media. The focus will be on traditional hand as well as contemporary digital skills. Special emphasis will be placed on digital tools such as Adobe Creative suite for publication and Glyphs for type-design.
Creating your own publication from font to layout will form one of the projects that will help you explore ways to reach out to a wider audience. You will discover scenario planning, user journey maps, empathy maps, system thinking tools, etc to create the perfect format.
To be a good communication designer you require to be a good storyteller. Discussions on gender, diversity, inclusivity, culture and environment etc will form the focus around which your work will be based. You could choose a format to work on – be it a newspaper, magazine, television, billboards etc and you will use your storytelling skills to engage, inform and entertain your audience. You will be encouraged to take part in global competitions to understand the world context along with an Indian perspective.
As a culmination of the year you would work on a Major Design Project whereby you will undertake a project that will bring all your learnings together. Your project will be self initiated and there must be an end product. This project will serve as your portfolio for your introduction to the industry.
"It is amazing how even with a common brief, we all tend to think from different perspectives."
— Terukula Shyam, Communication Design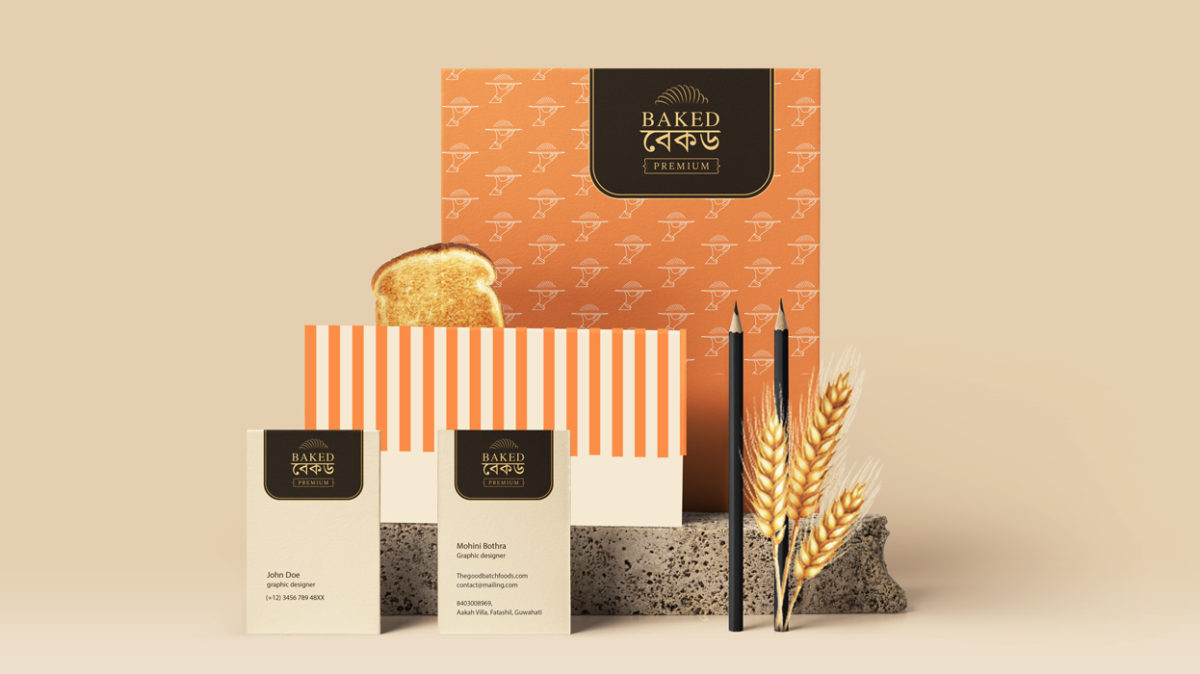 Brand identity for a Guwahati based company 'The Good Batch Foods', a bread manufacturing company entering into the retail market required a package design for its product range.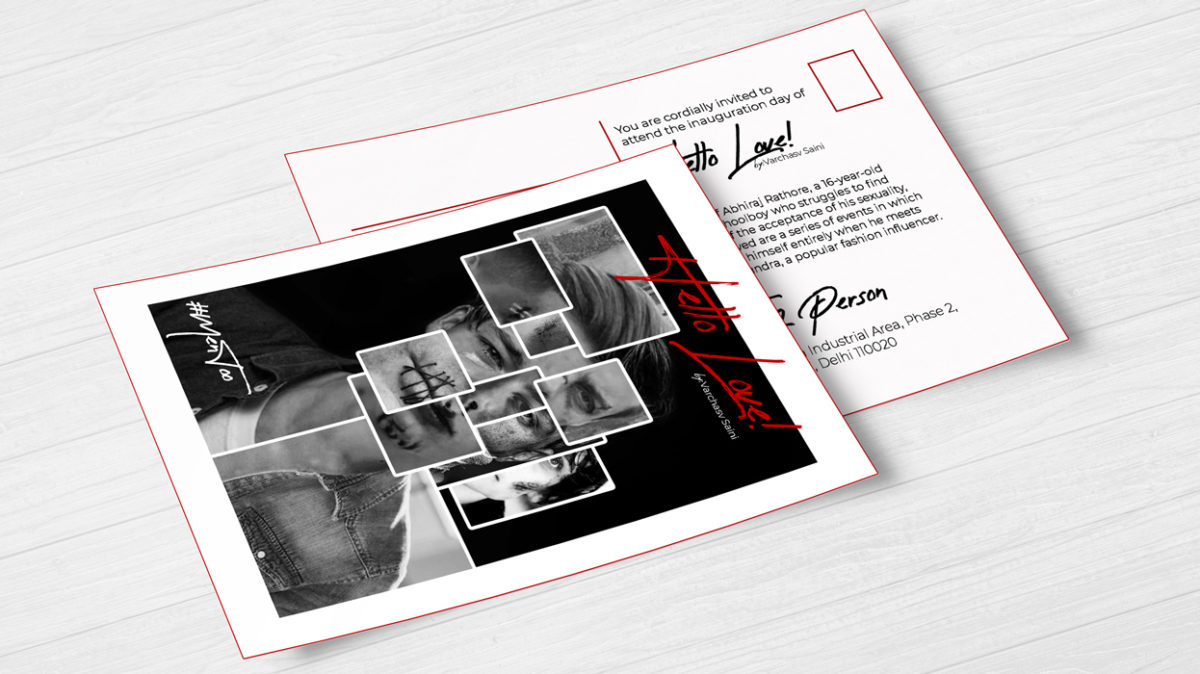 #MENTOO is an offline and online movement to create a safe space for men for them to explore, experience, and discuss their interaction with physical, emotional, and/or mental trauma. Creating awareness to initiate action.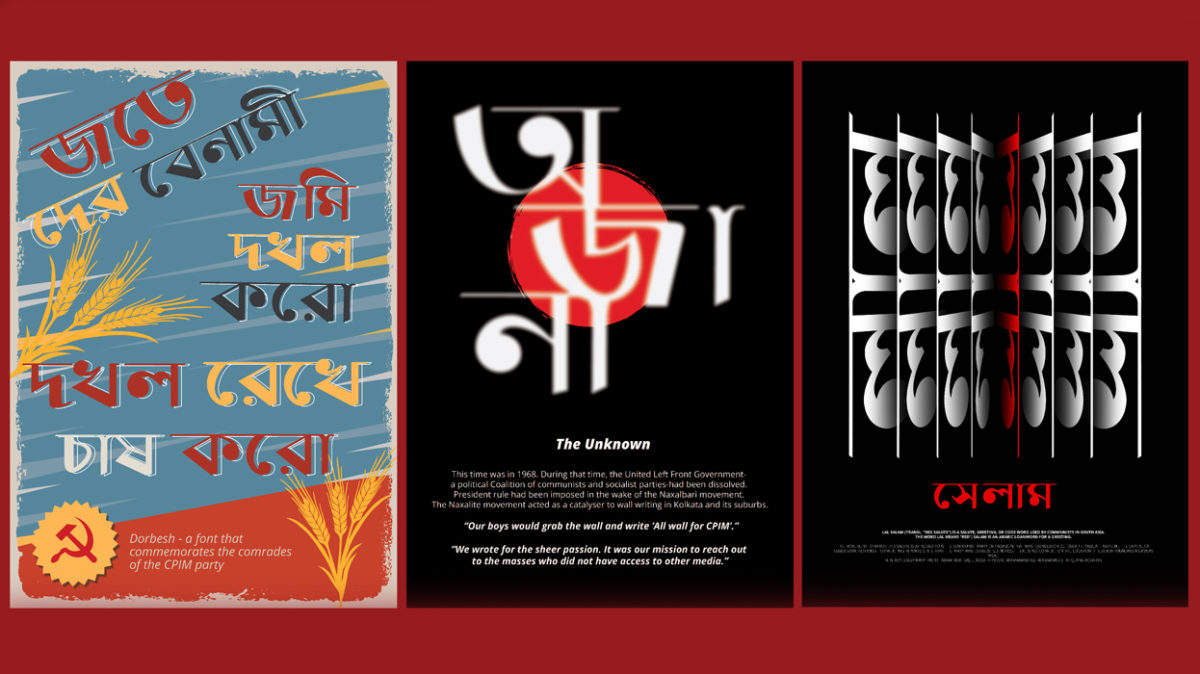 Lopamudra Bose - 'Dorbesh' -  A Bengali display font to commemorate the aspects of poster design and wall art influenced by the political scenario of Bengal.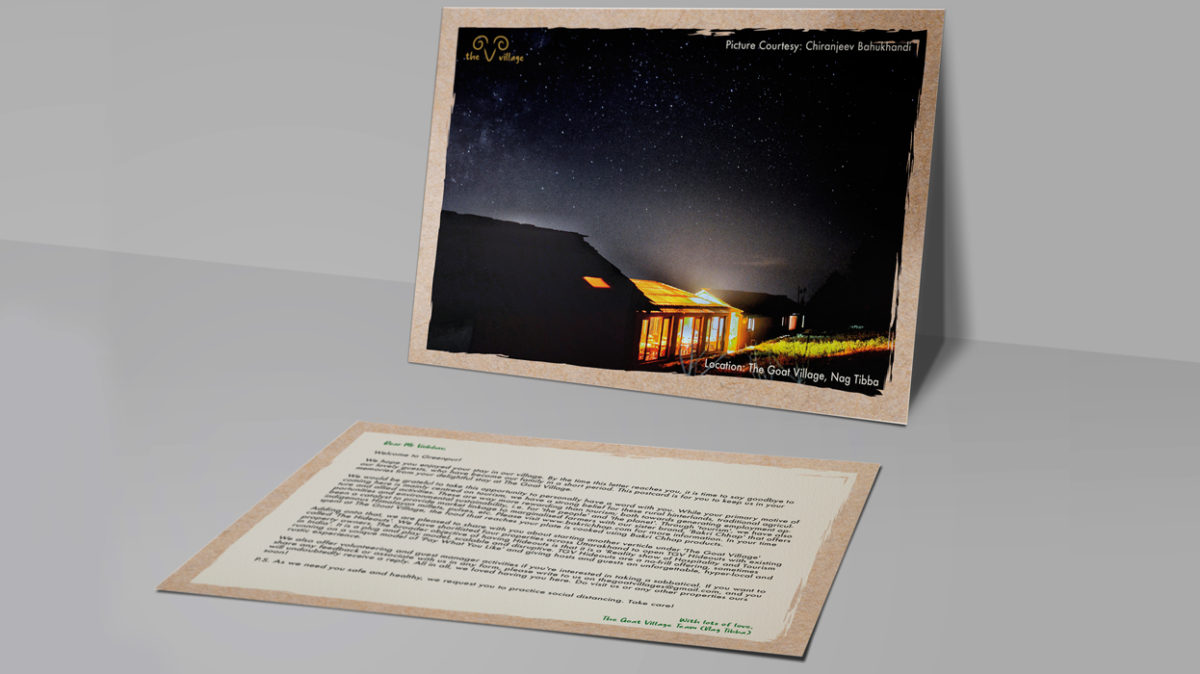 Sustainable tourism; Brand strategy, identity design and collaterals for Green People, an impact organisation working towards reverse migration of marginalised locals and farmers via two channels, 'The Goat Village' & 'Bakri Chhap'.
The education system and the freedom given here is refreshing. It's amazing when you are encouraged to not be dependent on the teachers, and be open to collaboration & taking feedback.

Pratishtha Purwar, Communication Design
"The larger question is if I am comfortable being who I am at the moment. The numerous project and internship experiences has made me confident about my skill set."

- Himprabal Goud, Communication Design
"Design makes you critical. You question the what, why and how of everything you do; everything everyone else does. It's great!"

- Chaitanya Bhatti, Communication Design
What does a
communication designer do?​
Communication Design is one of the fast-moving fields, and proliferates all media and enterprises. From your mobile app, advertisement, poster, movie or book to designing museums, experiences, installations and events, a communication designer is involved in conceptualizing and creating designs that combine visuals and words. Communication design is a wide stream, offering many opportunities, and these are all listed here. Your overarching task is to engage your target audience and deliver a message successfully.
+
Aarti Uberoi
Associate Professor
Communication Design
Aarti Uberoi is a multi-disciplinary design practitioner with over two decades of experience as a consultant, academician and entrepreneur. An alumna of Massey University, New Zealand and NIFT, New Delhi. She also holds a Postgraduate Certificate in Higher Education (PGCHE) from Nottingham Trent University, UK.
Read More +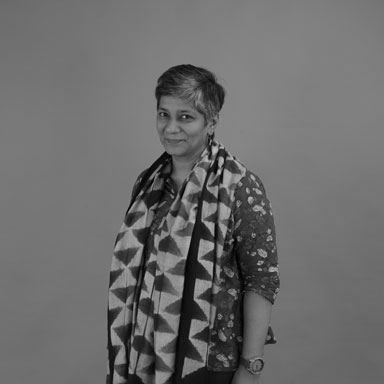 IIAD has a purpose-built campus that is aligned to the dynamic learning-teaching needs of its progressive pedagogy and curriculum. The adaptive spaces with studios, digital labs with Mac stations with licensed copies of industry standard design software's and photography labs, 3D material workshops have been designed to facilitate seamless multidisciplinary collaborations and exchanges.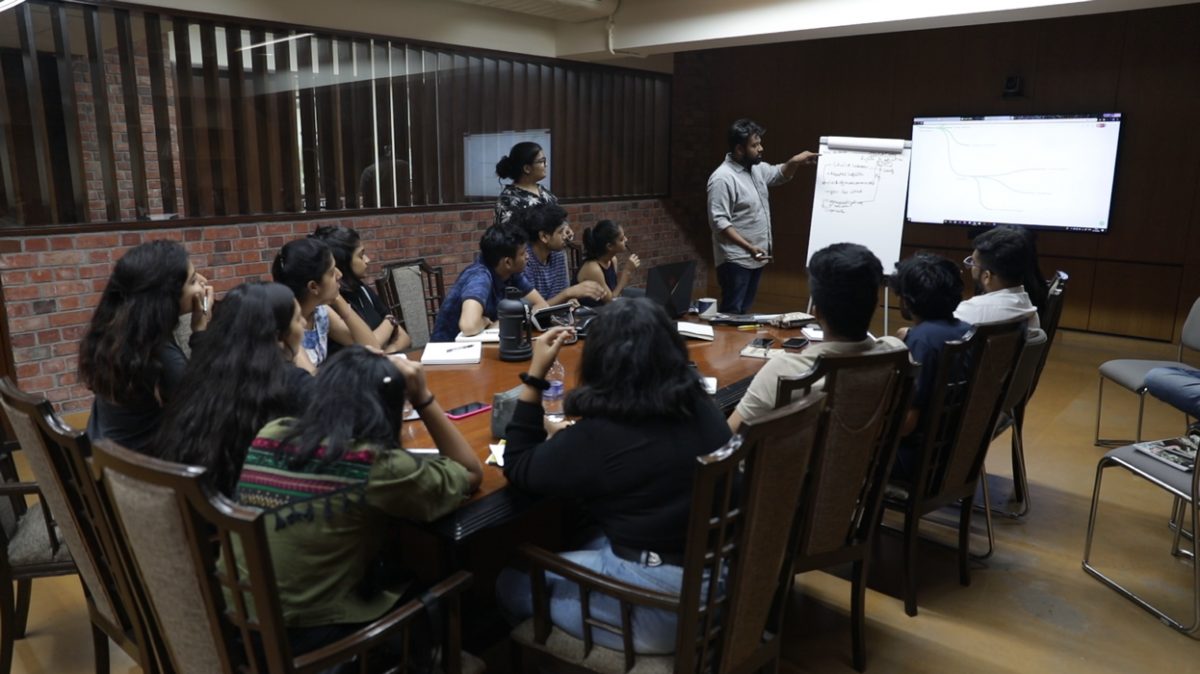 Students are taught by design professionals. They learn to create compelling messages from concept stage to final form by using appropriate mediums.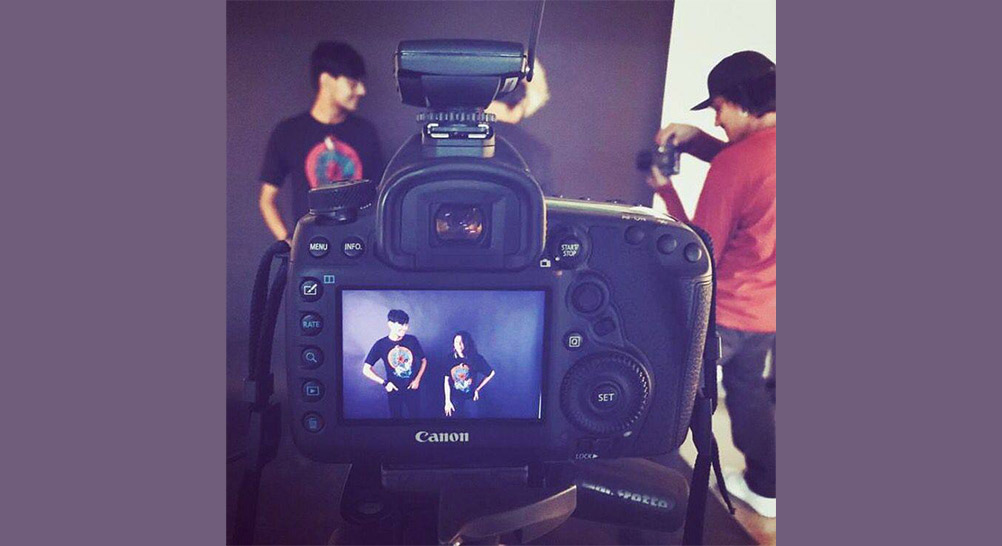 IIAD's photography lab is equipped with tools like DSLR cameras, professional lighting, backgrounds and screens made available for students to explore visuals, moving images and for documentation purposes.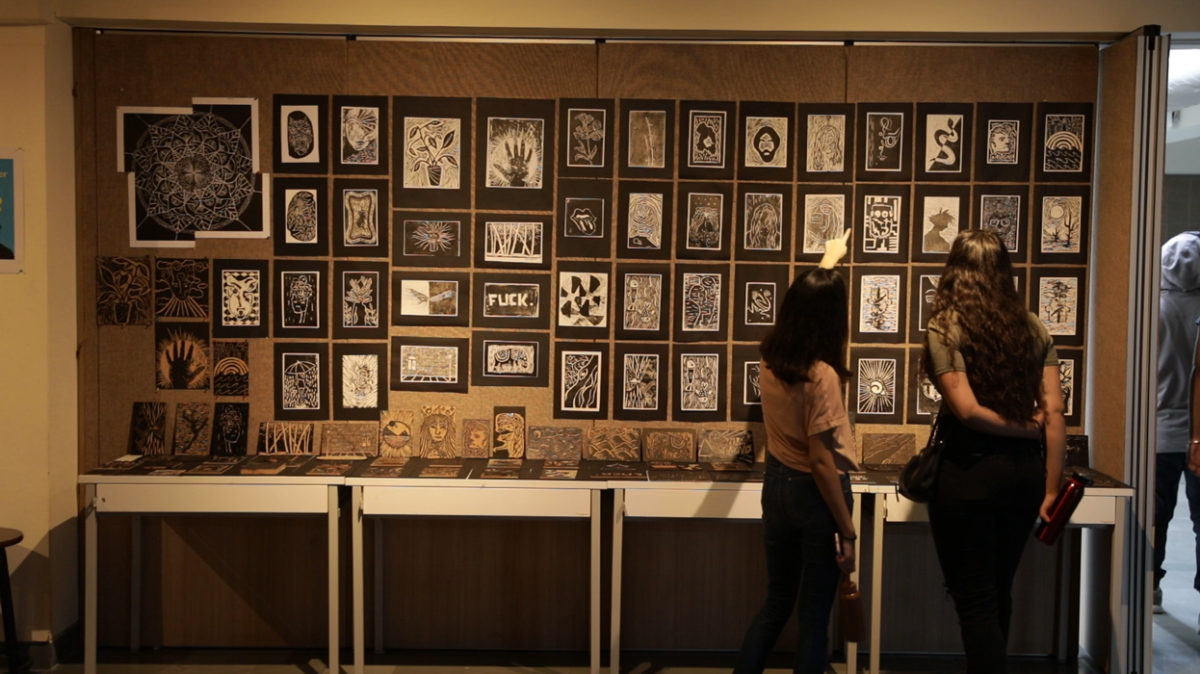 Linocut and Woodcut printing -  Communication Design students put up an exhibition of their work built around 2 key themes - Personal Narratives and Visual Language.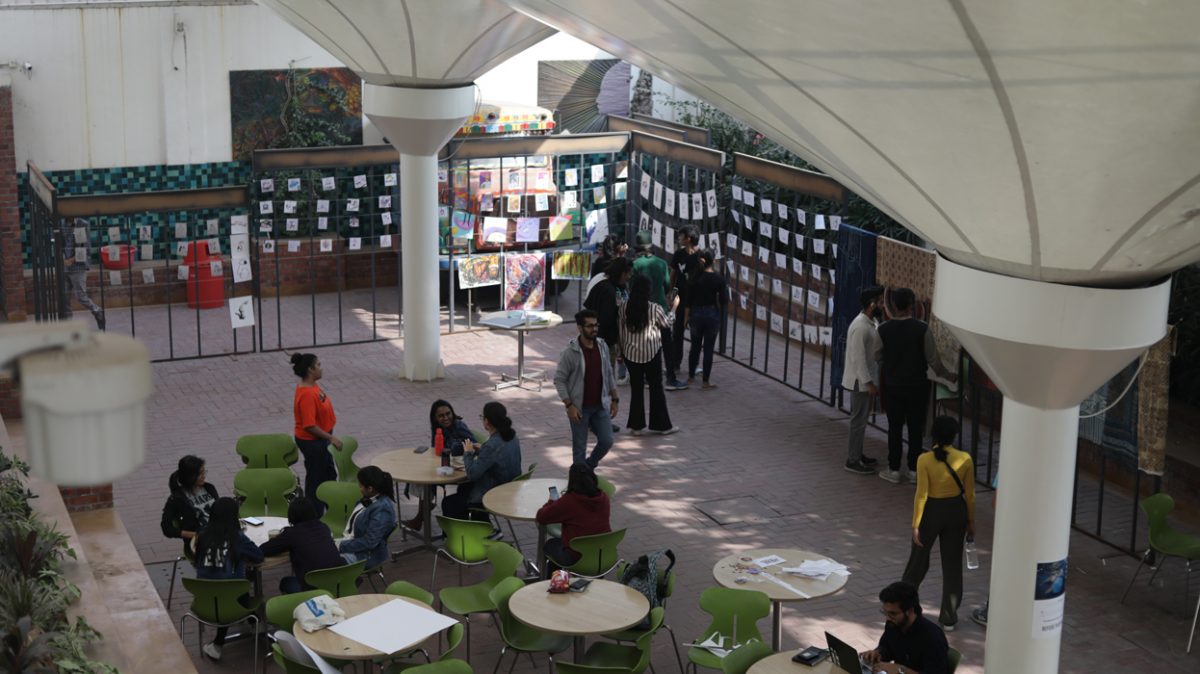 IIAD students exhibit their work as part of the annual global Art Challenge - INKTOBER 2019.