IIAD brings Industry to the classroom to create an integrated experience filled with Live projects, Master classes, Learn On-site Internships and exciting career opportunities. This makes you an employable professional with a competitive edge in a fast-moving industry.
Your bridge
to the industry
Acquire multiple perspectives from the industry and meet the foremost design practitioners.
IIAD aims to bring professional design practice into the learning environment of a student from an early stage. Learn On-site internships, collaborative & Live projects, and various industry interactions form an integral part of our learning pedagogy. Practitioners from the industry not only conduct master-classes and hands-on workshops but also come on board to mentor students during academic as well as industry projects. These interactions empower our students to expand their networks and connections in the design industry
IIAD is connected with 139+ organizations across the industry
IIAD is connected with 139+ organizations across the industry
IIAD is connected with 139+ organizations across the industry
8+16 Learn on-site internships
Step into the real world and focus on learning various aspects of the industry. Two Learn-On-Site internships of 8 and 16 weeks embedded within the course curriculum provide you with a wholesome 24 weeks of industry experience before you graduate. This adds professional experience to your portfolio and ensures that you graduate not just with a degree but also with an impressive resume.
Master Classes by eminent practitioners and leading academicians provide an opportunity for our students to learn from subject experts, acquire varying perspectives as well as keep themselves abreast with the latest developments in the domain.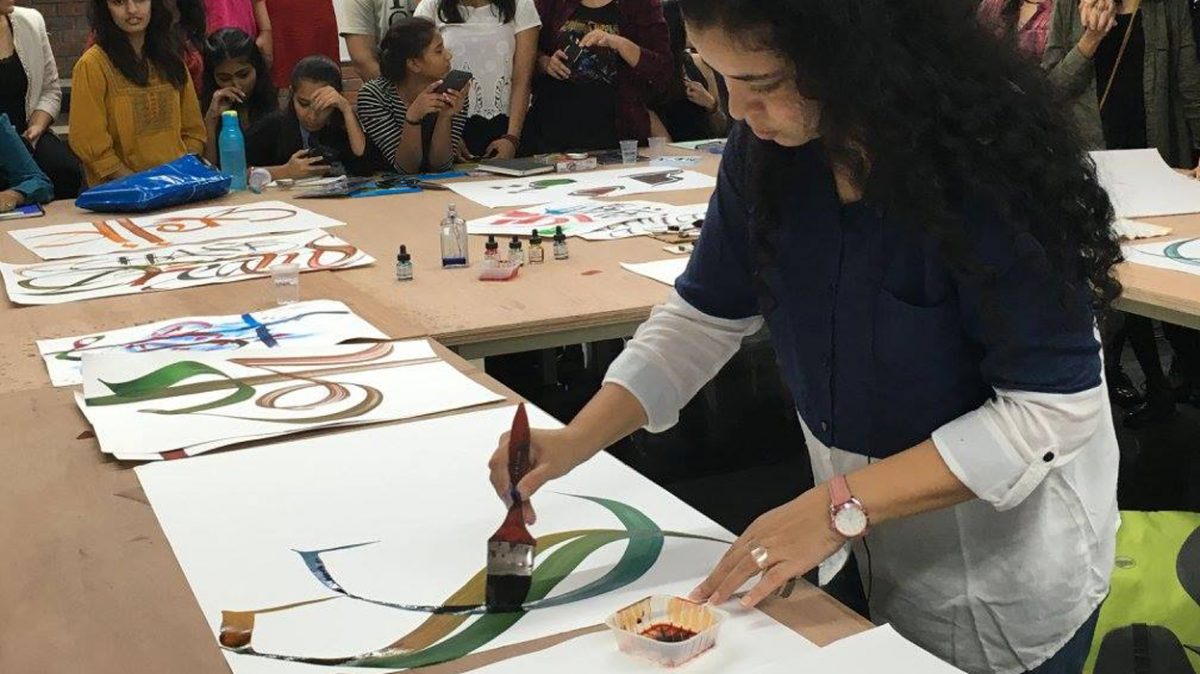 Renowned 4th generation Calligrapher, Shipra Dutta, from Likhawat Design takes a masterclass with the students of Communication Design on typography, font and style.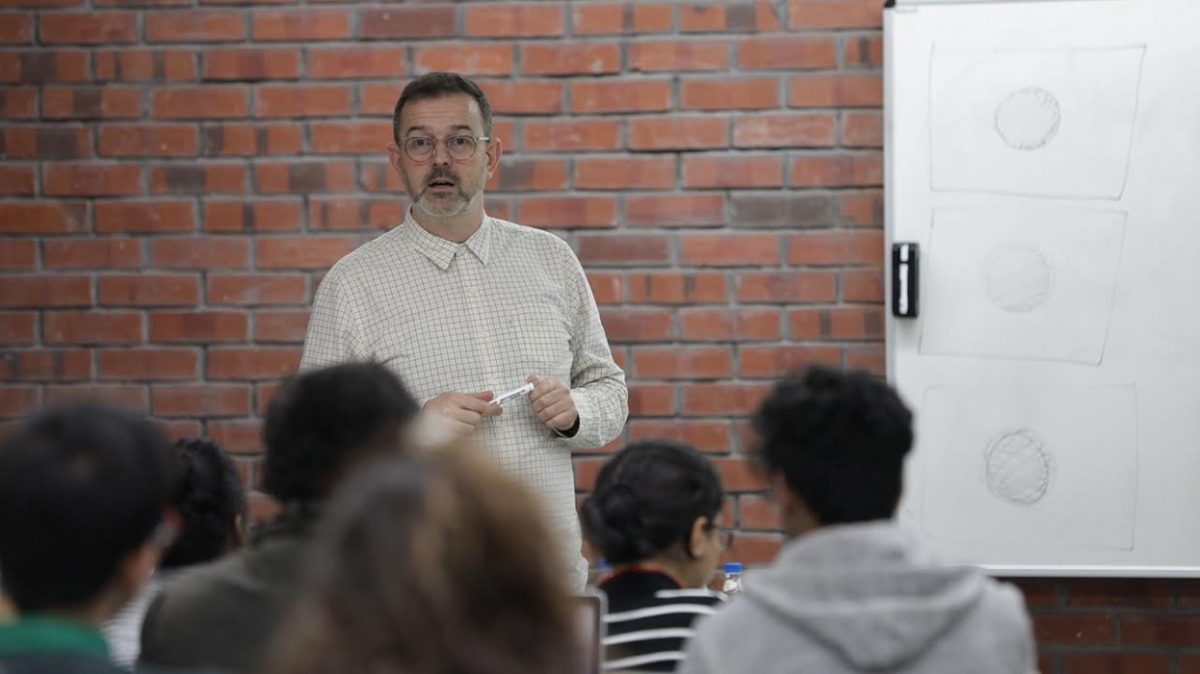 Dr Jake Abrams from Kingston University's Department of Illustration and Animation takes a guest lecture with students of Communication Design.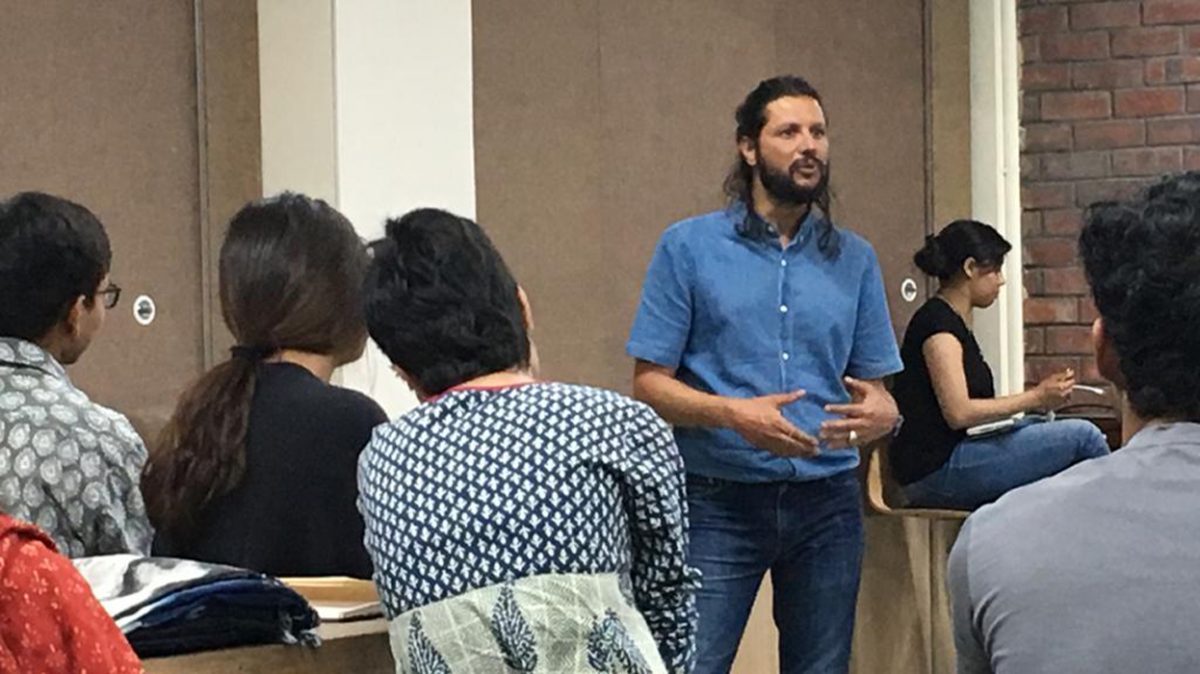 Anuj Sharma, founder of Button Masala demonstrated his unusual "clothes-making" procedure using just buttons and rubber bands steering clear of the traditional notion of using needles and threads to join fabric.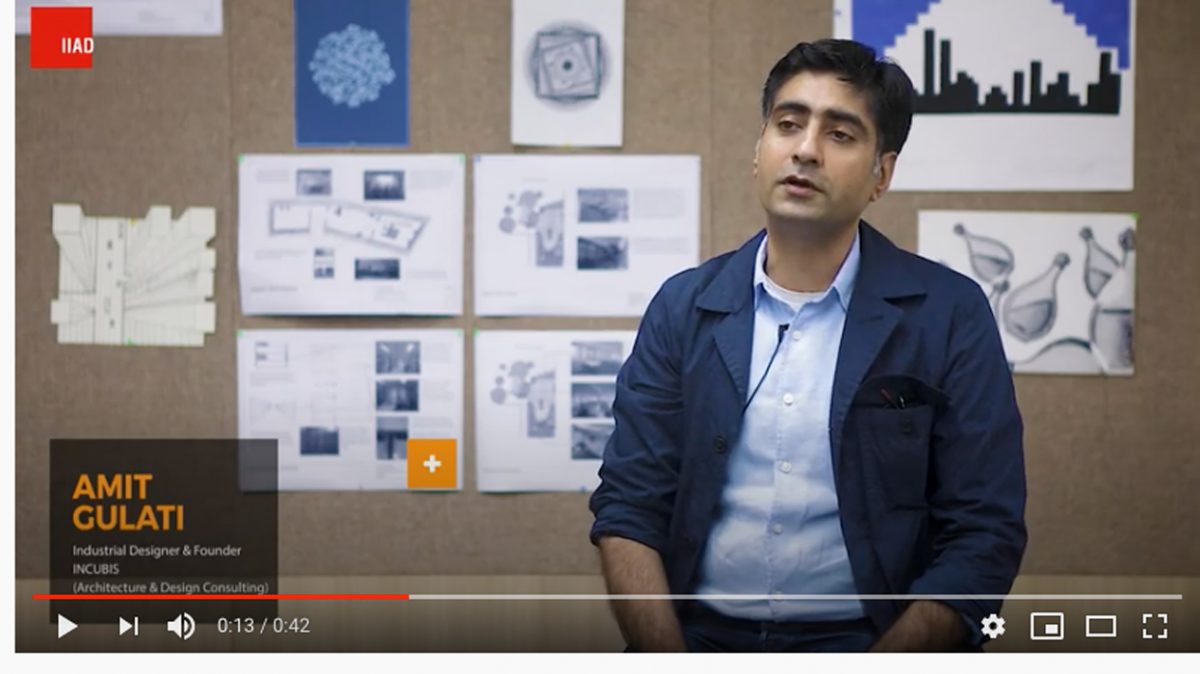 Amit Gulati, Founder of Incubis and member of ADI, on the need of a body such as ADI and the importance of showcasing New Delhi on the Indian Design Map.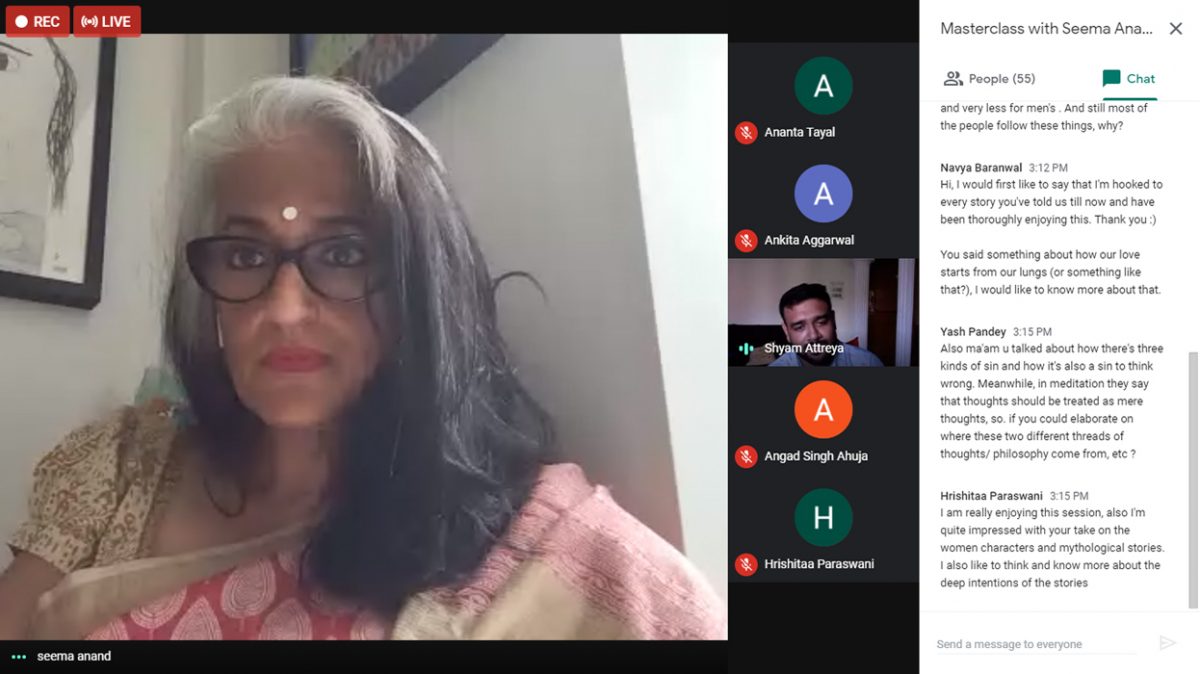 Seema Anand, a storyteller and mythologist who is affiliated to the UNESCO initiative for preserving Endangered Oral Traditions, joins the students for an interactive session on 'Personal Narratives'.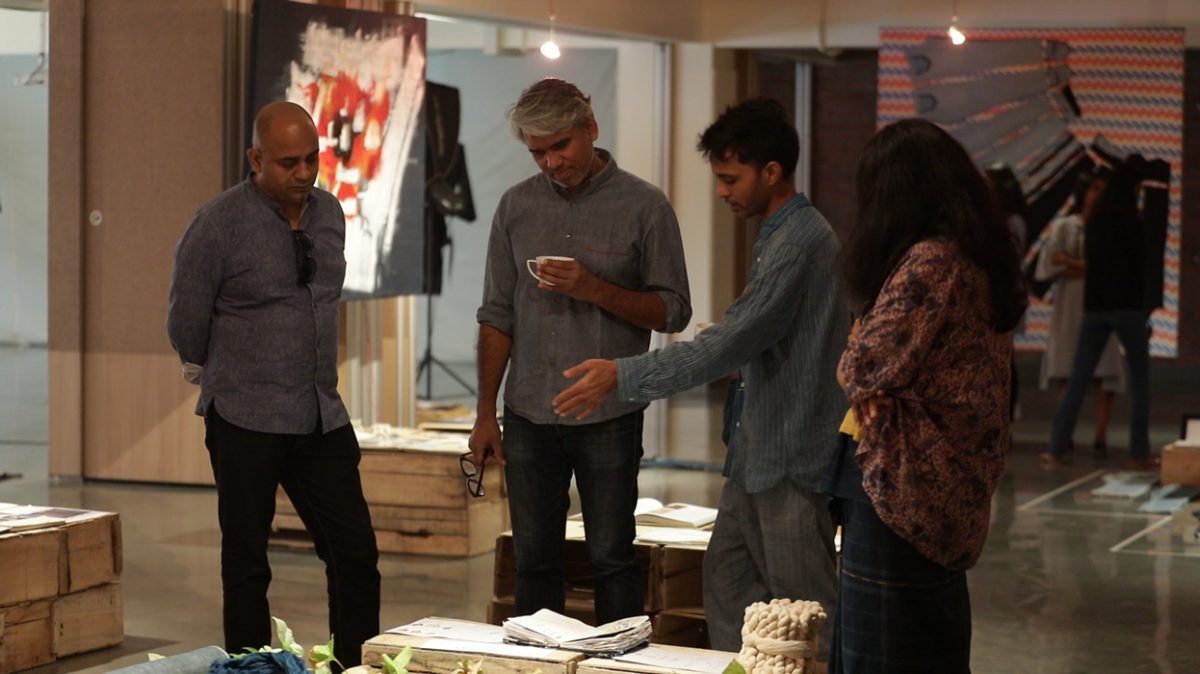 Renowned Fashion Designer Rajesh Pratap Singh visited IIAD to review the Discovering Denim Exhibition organised by Fashion Design students, Class of 2019.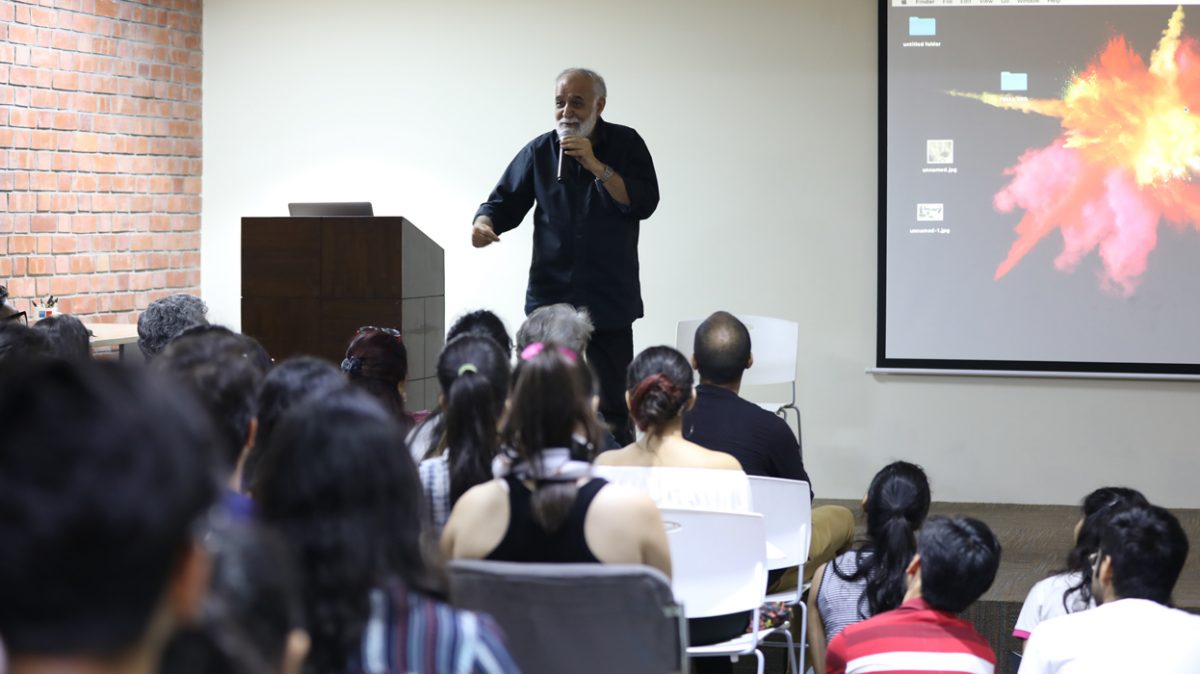 Veteran theatre Actor and Director, M.K. Raina conducts a masterclass at the IIAD campus on the nuances of theatre, acting and filmmaking.
We collaborate with the industry on "Live projects" where students work on real-world design opportunities with the business organisation as their client. Students make client presentations, work on a defined budget and take their ideas into production. IIAD also invites leading design practitioners to envision and lead studio projects, addressing contemporary design concerns.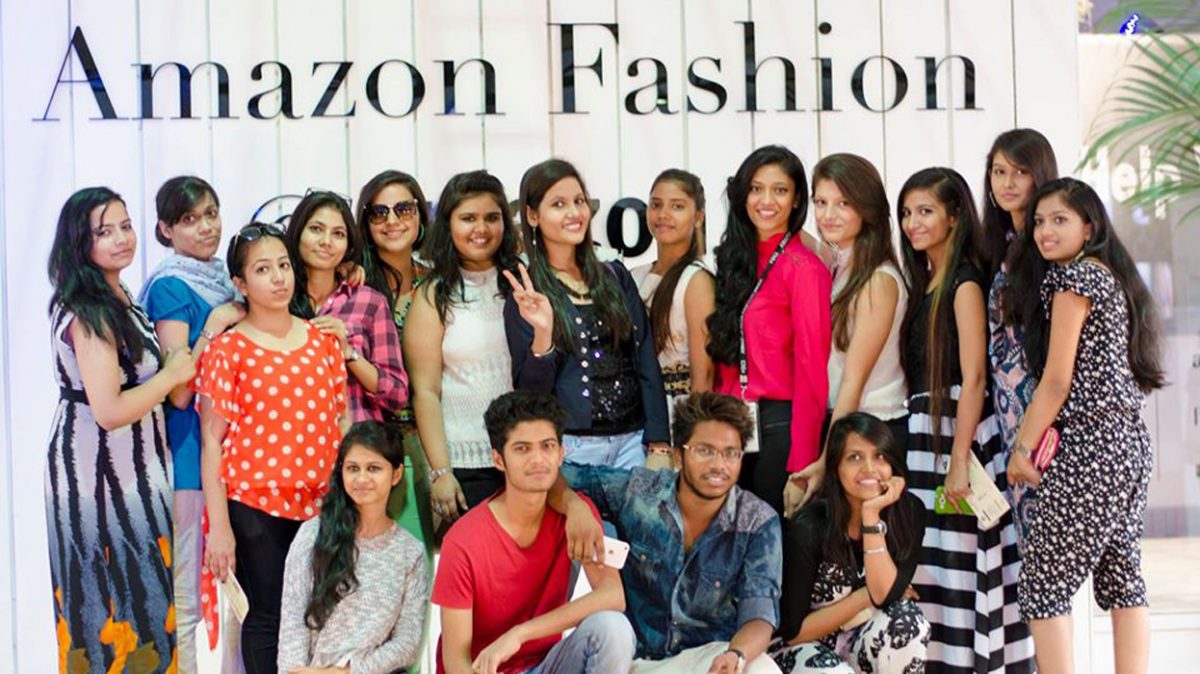 FDCI invites IIAD student to volunteers at Amazon India Fashion Week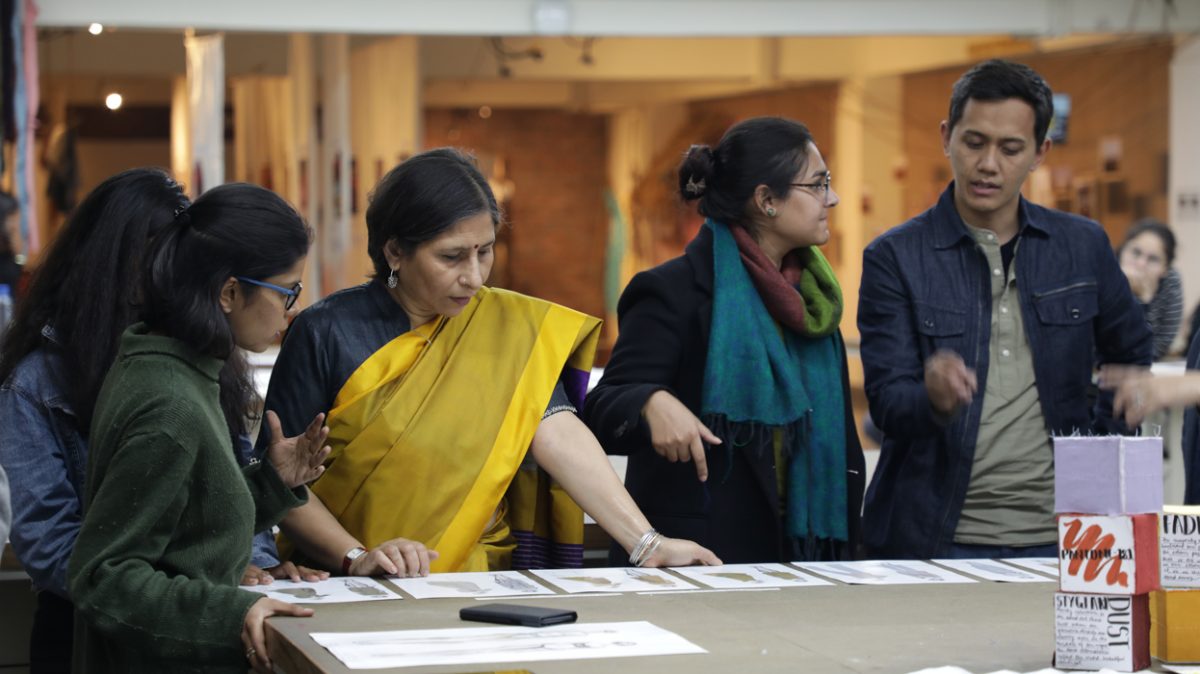 Craft project in collaboration with Rangsutra Crafts India Limited through which students worked as design consultants and created outcomes that are market ready.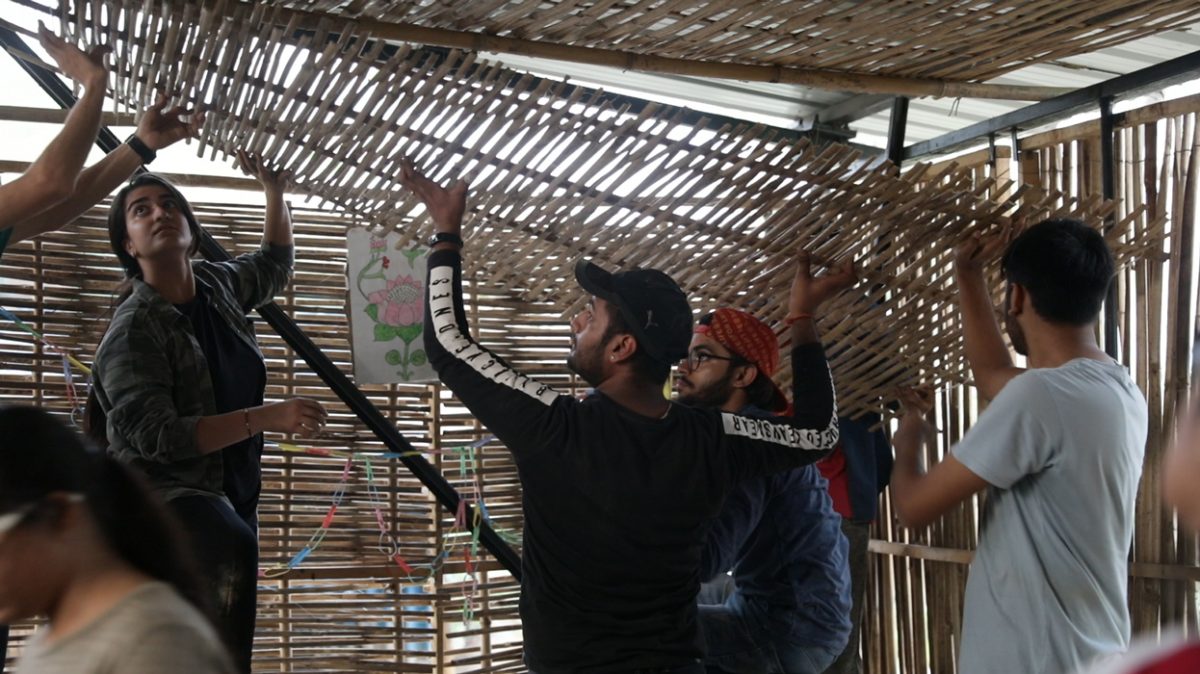 Community Development Project with ModSKOOL inspired Interior Design students to develop a prototype of a low-cost classroom ceiling that was easy to build and dismantle.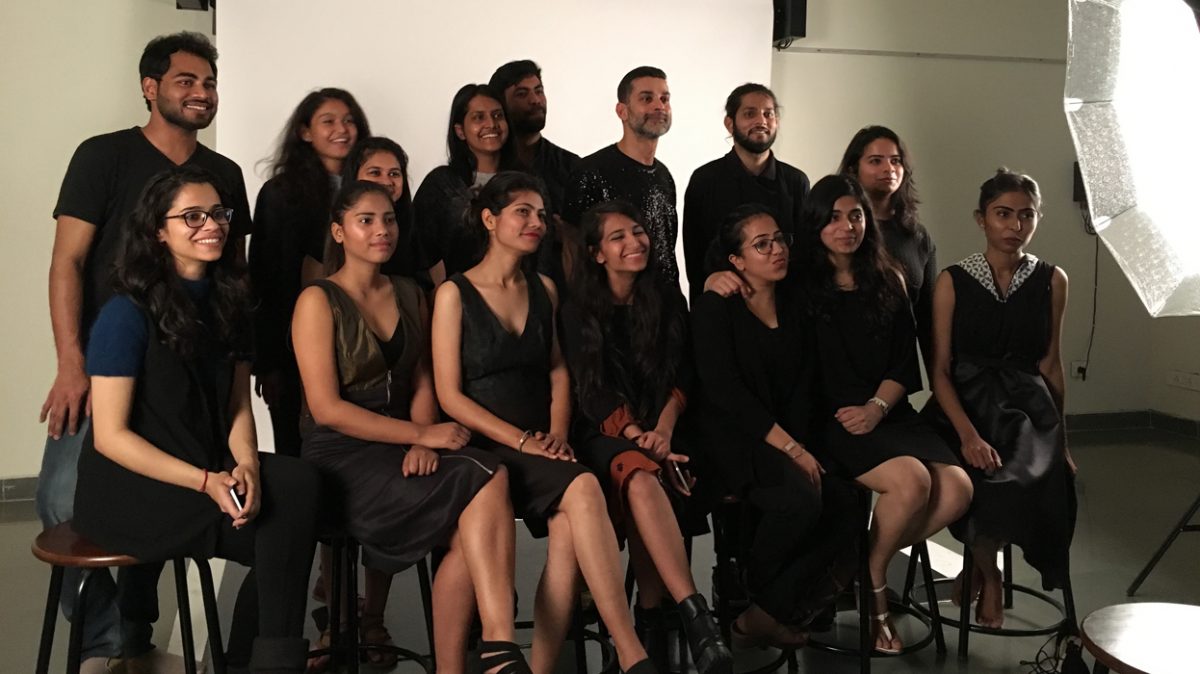 The Human Project: 2-week long module where students challenged the notion of the 'Little Black Dress' under the guidance of Piyush Suri, Creative Director of Handmade in Britain.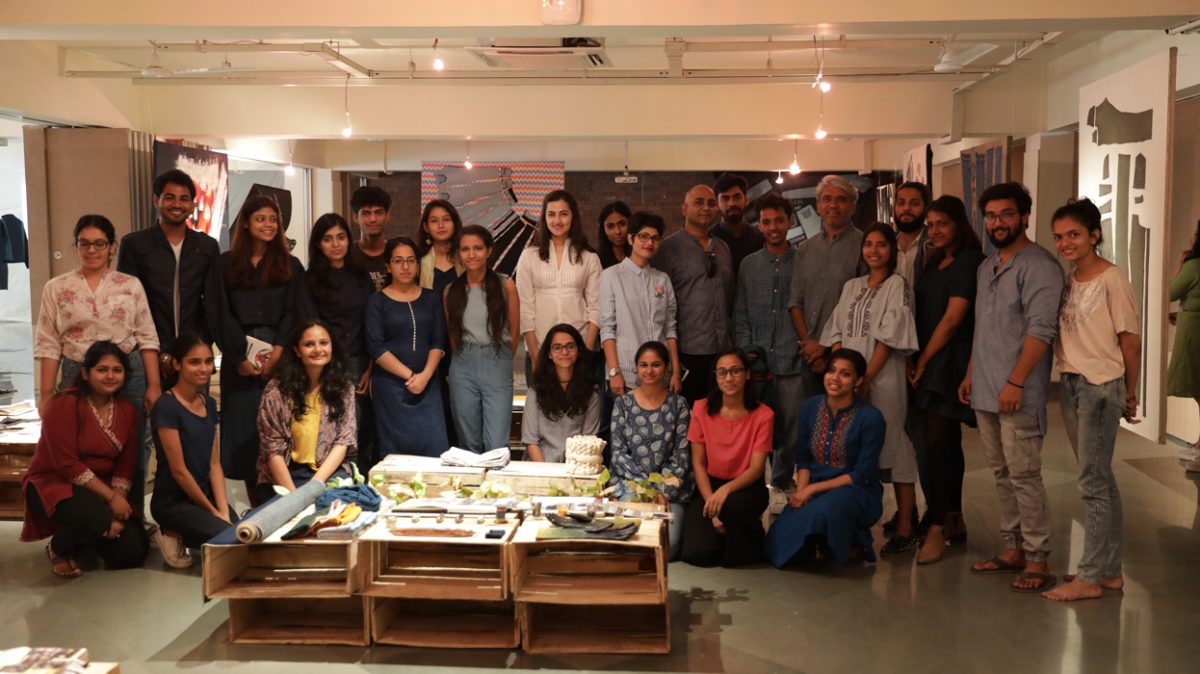 The Denim Project: Exploring Denim as a versatile fabric in designing garments under the mentorship of Himanshu Shani, co-founder of Korra Jeans and 11.11/eleven eleven.
Our pi-designers make their mark in the industry with notable achievements and coveted positions across the spectrum. They continue to do great work and stay connected with us through the Alumni network.
"It is not just old knowledge getting passed down. If a new concept is introduced in the industry, it finds its way into the classroom."

—Anjali Esther Joshy, Communiation Design
"10 years from now we will be 'The Industry' and this makes it very important to collaborate with people from various professional backgrounds."

— Malavika Thampi, Fasion Design
"The faculty here are professionals, they have their own studios. Its great to be mentored by them"

- Insha Rizvi, Interior Architecture and Design
IIAD engages in systematic interactions with the Industry throughout the year to give students an opportunity to establish contacts and networks with the industry – we organise HR summits, seminars, campus visits by potential recruiters and on-campus interviews.
A dedicated Career Services division works to bridge the aspirations of a student and the needs of the industry. They support students to prepare for placements through mock-interviews, one-on-one counselling and by organising workshops in portfolio development, CV writing and interview skills. They provide various opportunities for internships and placements aligned to each student's specific forte/area of interest related to the industry.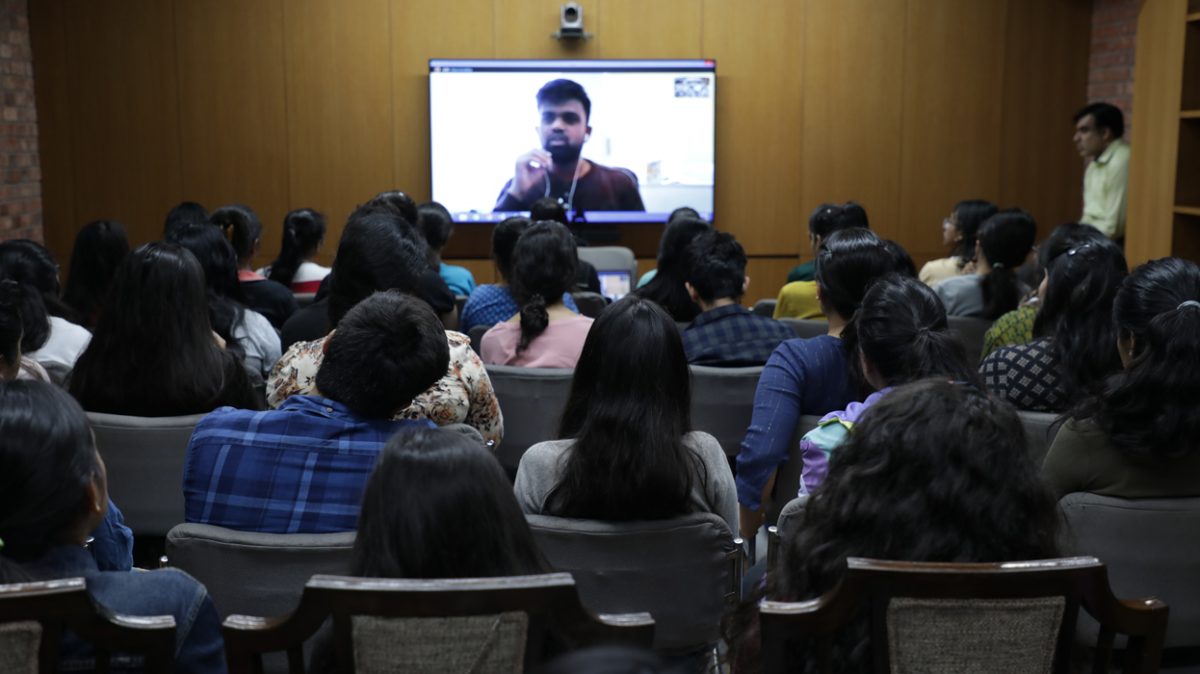 Elevar sports, a sportswear brand interacted with students to gauge the Indian market from the perspective of the youth.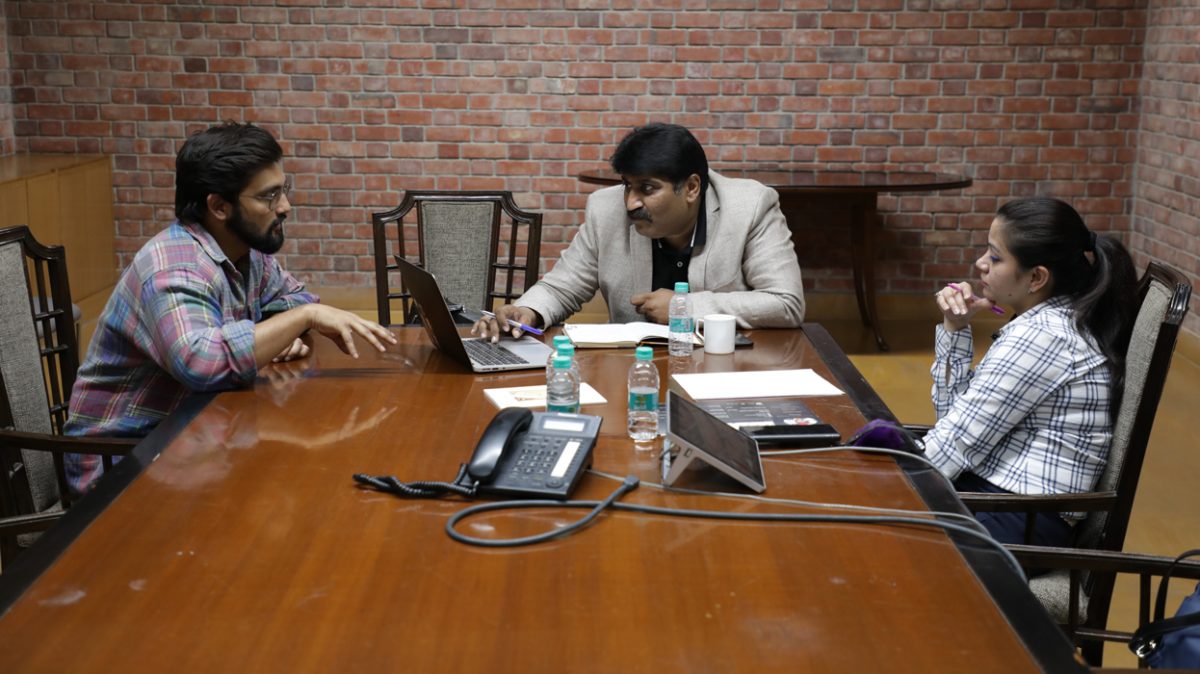 An Indian fashion apparel brand, Latin Quarters, visited the campus as part of IIAD's placements drive.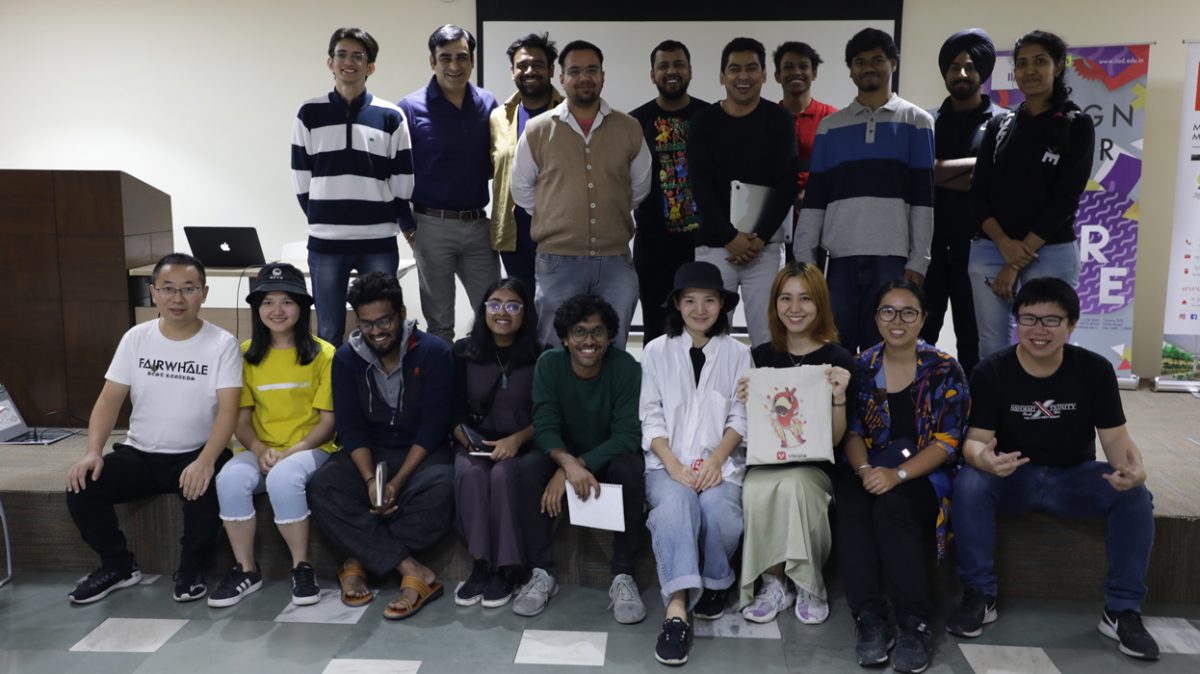 Design Team of VMate – the popular social media app owned by the Chinese Tech giant Alibaba Group, talk about Indian design preferences and aesthetics.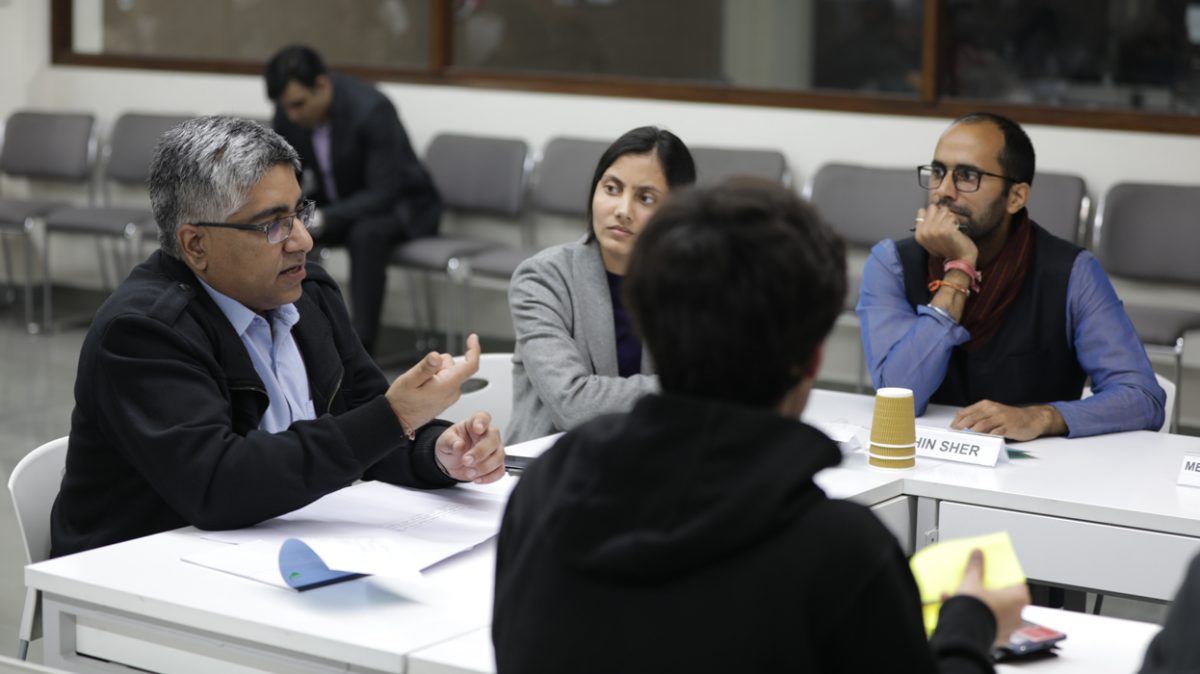 Rohit Krishan Gulati, Principal Architect, Incubis discuss with students on the criteria for hiring fresh talent.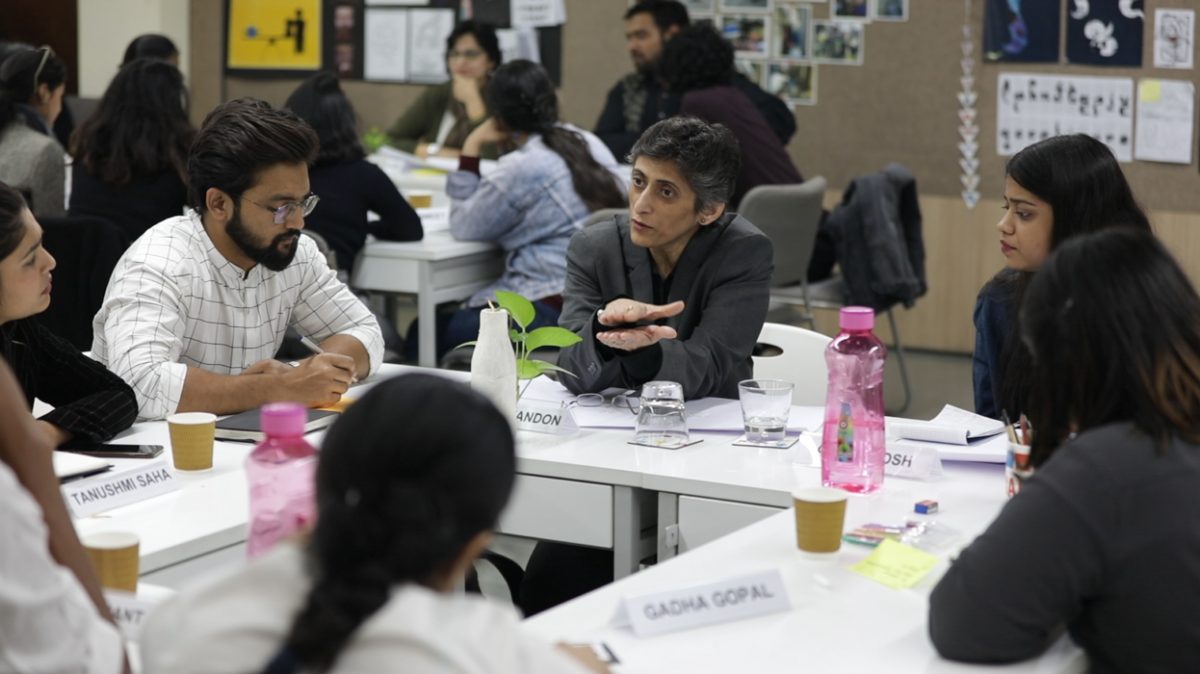 Rupila Tandon, HR, Fabindia on designing products for the market and understanding the process from the genesis to the process and production.
Opportunities &
Placements
During your course, get the opportunity to visit design studios, factories and creative organisations, to test the waters. As you prepare
to graduate, we will help you with associated organisations and
new ones to launch your career.
Let's work together for mutually beneficial
long-term association