As an interior architect you will create spaces and experiences by responding to how humans interact with and inhabit spaces. IIAD prepares you for these challenges of designing built environments, enabling you to give existing spaces a new life through your unique design process. 
At the intersection of architecture, interior and experience design, the Interior design course inculcates a multi-disciplinary approach to transforming existing spaces.
Redefine-Redesign
Inside-Out
Thinker & Maker
Critically Creative
Our Interior Architecture Design course is distinguished from courses in interior design and decoration, by our rigorous focus on adaptive reuse, refurbishment and retrofitting as well as detailing technical services. We prepare you to address the emerging trends of living and working in the 21st century, by re-imagining existing spaces and adapting them to changing needs.
While an architect looks at space and structures from the outside, an interior architect takes an inside-out perspective. You learn to respond to how humans inhabit and interact with interior environments through sensitive design. We focus on detailing and design of micro elements within the macro environment.
Our philosophy of thinking-through-making encourages students to develop their design ideas through hands-on-working with a variety of media and materials. We set a fine balance between traditional skills, contemporary practices and future technology.
Rigorous analysis of ideas and beliefs by self-critique paves the way for excellence. You learn to balance your intuitive thinking and logical reasoning, leading to better design solutions. Students get set on a creative adventure, empowering them to become self-reflective practitioners.
Foundation is a bridging program, aiding your transition from school to un-school. It provides students a pathway to confidently enter the creative, open-ended, exploratory and experimental environment of design education at IIAD. They acquire a broad spectrum of design skills and build their design vocabulary. After successfully completing the Foundation year, students seamlessly progress to BA (Hons) Interior Architecture Design course.
The first year of the Interior Architecture Design course introduces you to the fundamentals of the built environment by probing into the history, theory and psychology of space making and building structures. By diving into the depths of your own core essence, you are encouraged to create personal narratives in the conceptualisation and design of interior spaces. You are introduced to principles such as anthropometrics, ergonomics, proxemics and aesthetic harmony to understand how humans interact with interior space. Conceptual learning is balanced with a strong foundation in practical skills such as drawing, model-making, drafting and rendering. Furthermore, understanding of materials, and their characteristics and properties, enables you to translate ideas into physical spaces. Site visits give you a practical understanding about site conditions and material applications. Interdisciplinary projects let you collaborate with your peers from other disciplines, to understand the dynamics of space by working on installations, storytelling and theatre. In the first year you will work on two exciting projects in furniture and residential design, culminating in the making of scale models and technical drawings of the proposed designs.
"IIAD has helped me gain a lot of empathy towards people. It has helped me put my 100% into my work without any restrictions"
– Kanika Agarwal, Interior Architecture and Design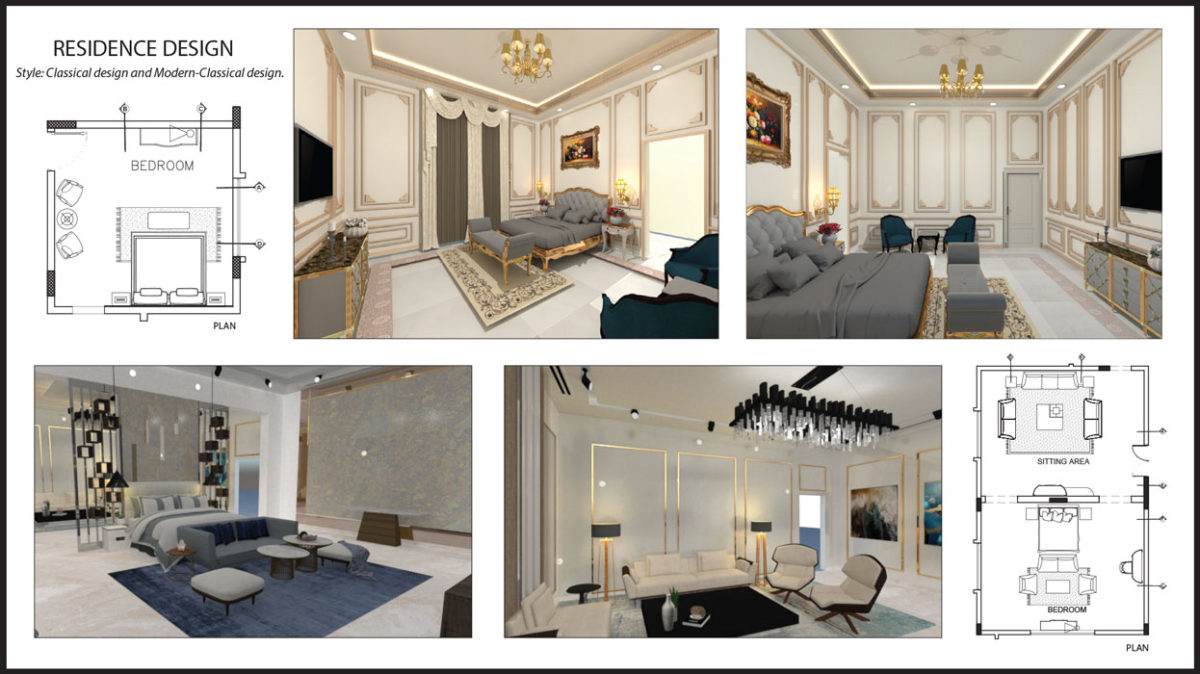 Sakshi Sarawgi designed a luxurious residence as part of an internship at NSN Studio Devine.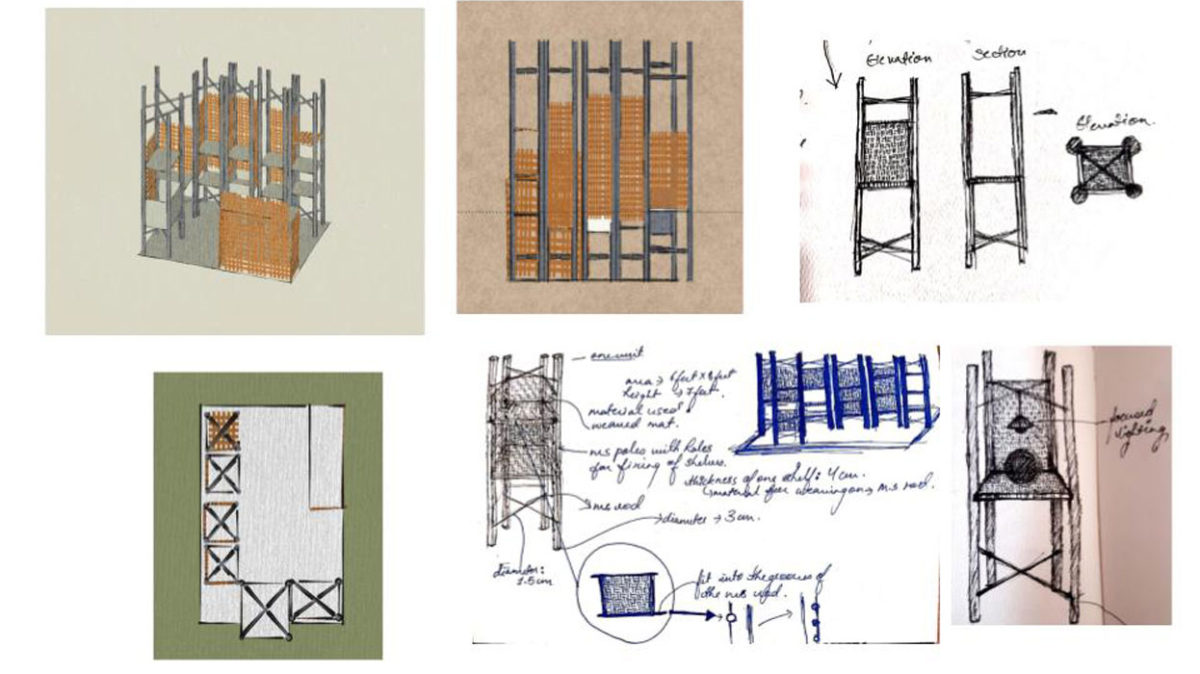 An ideation process documented through sketches by Pranjali Rawat (Batch of 2021)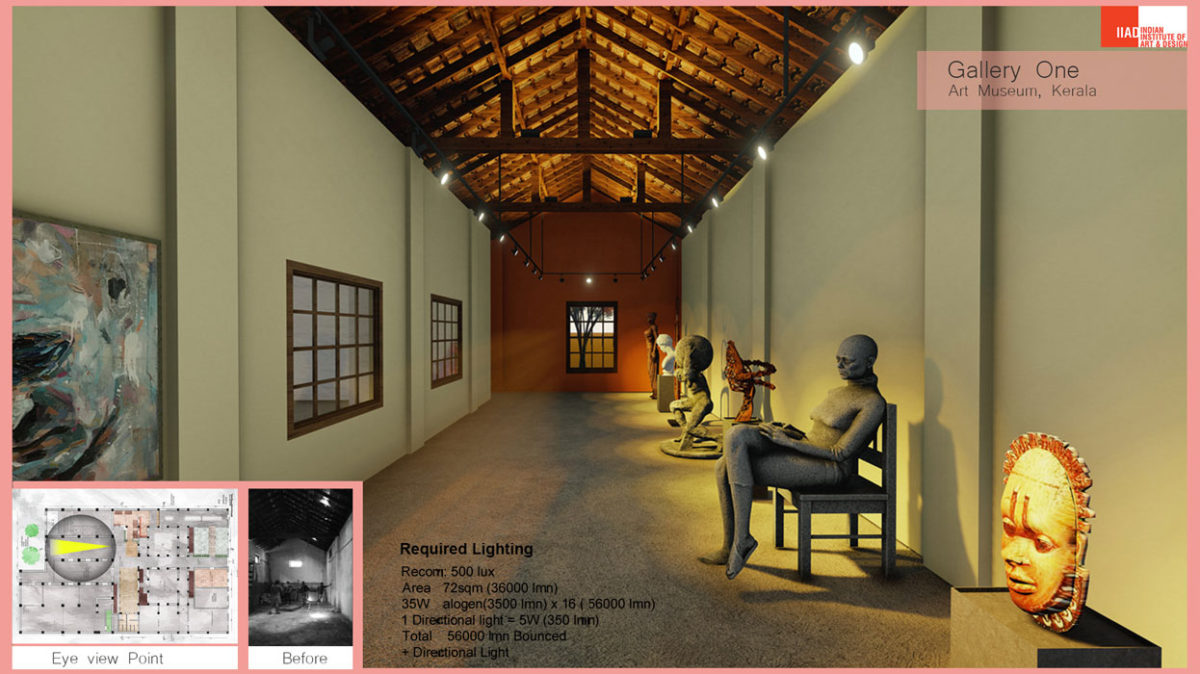 Fejin Ali - worked on creating an art gallery museum as part of the major design project in the final year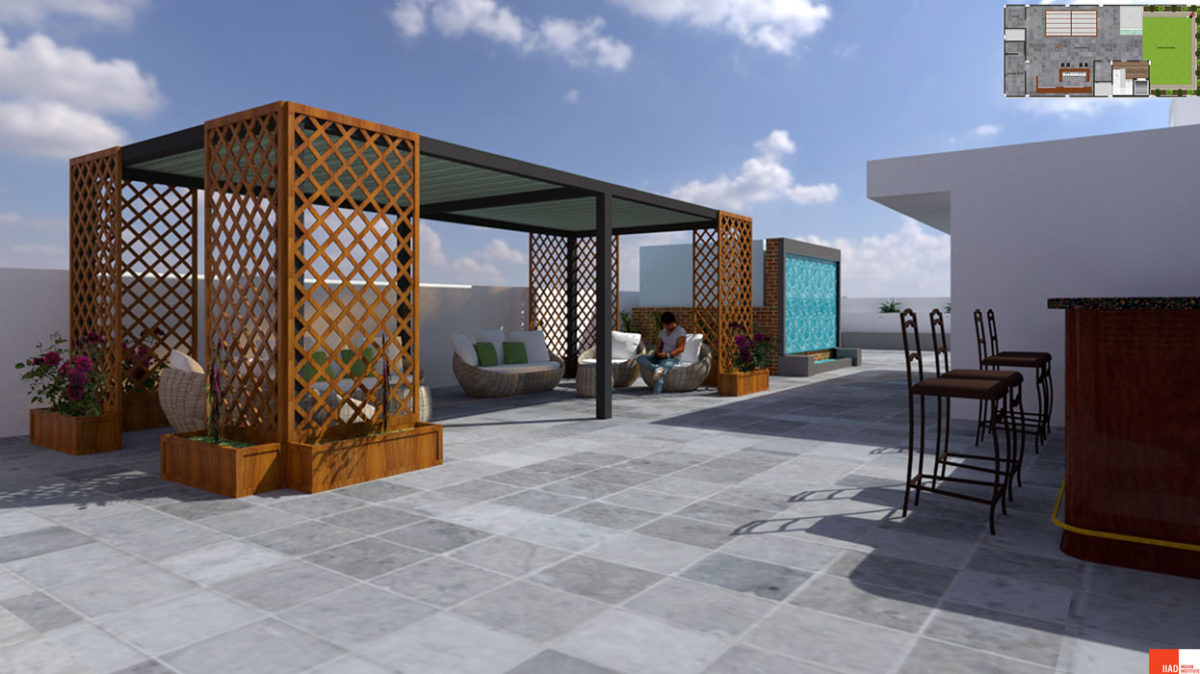 Palak Jain - a terrace design of a residential space  as part of  the major design project (final year).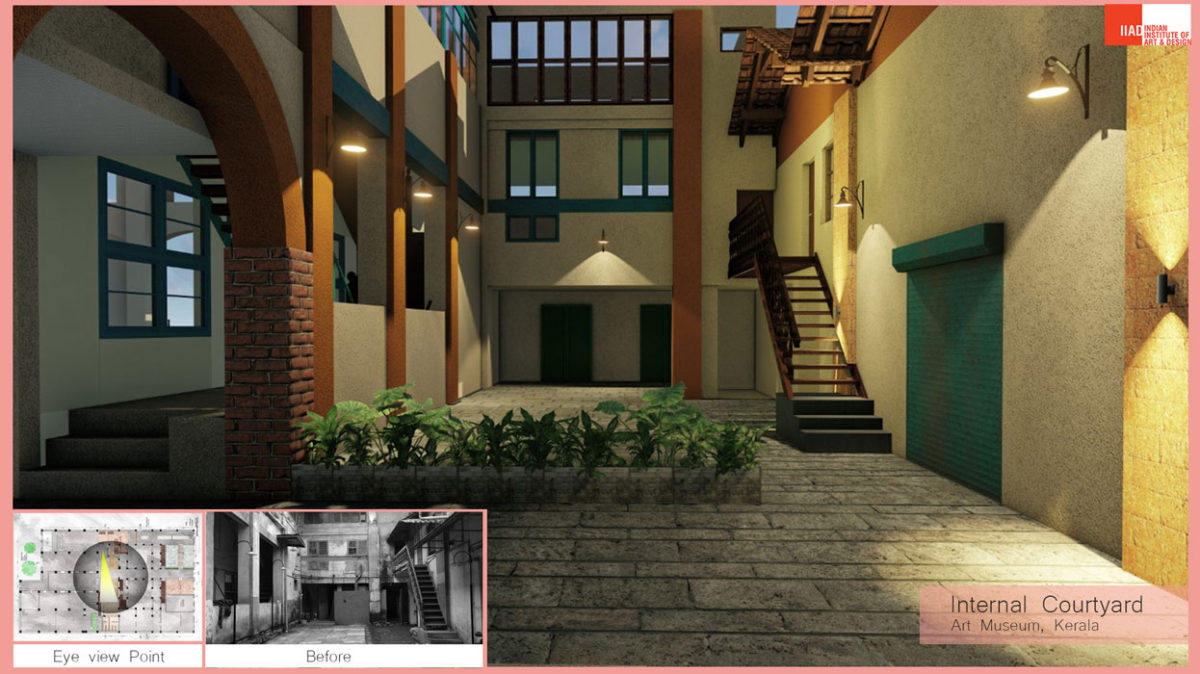 Alumni thesis project wherein the student worked on a Pepper manufacturing workspace in Calicutt and converted it into an art gallery museum. Fejin Ali-Alumini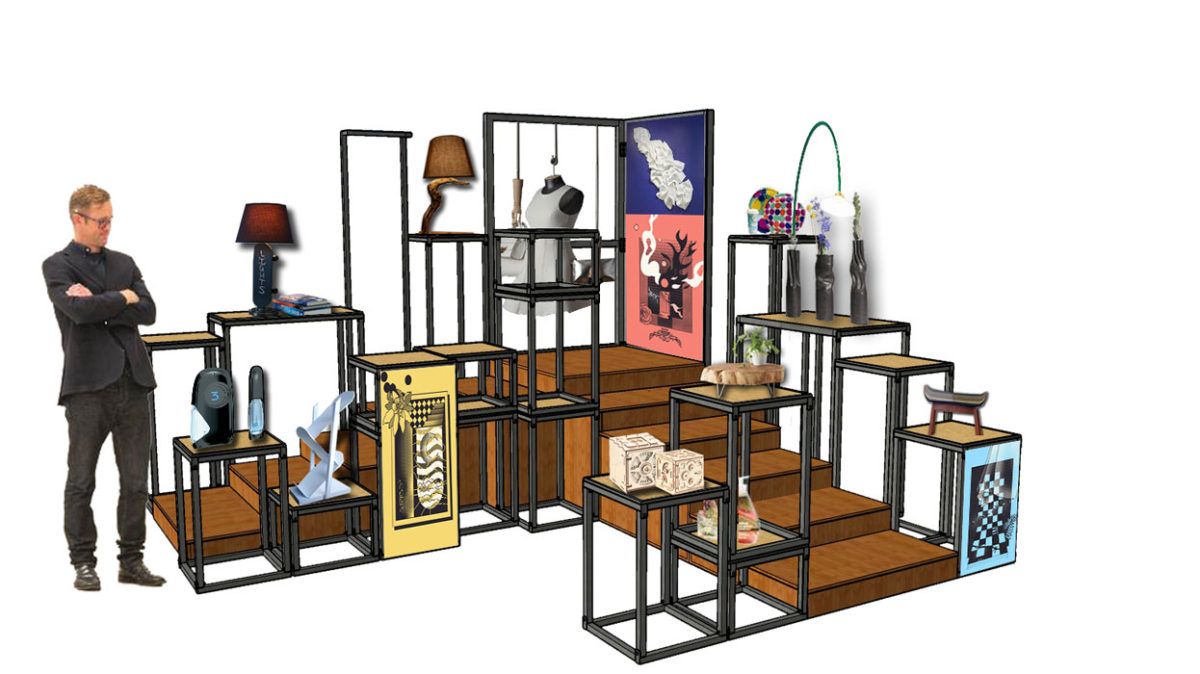 As part of a pop-up store project, students learnt about temporary structures. This display system was made by Mansi Almadi  at the IIAD campus.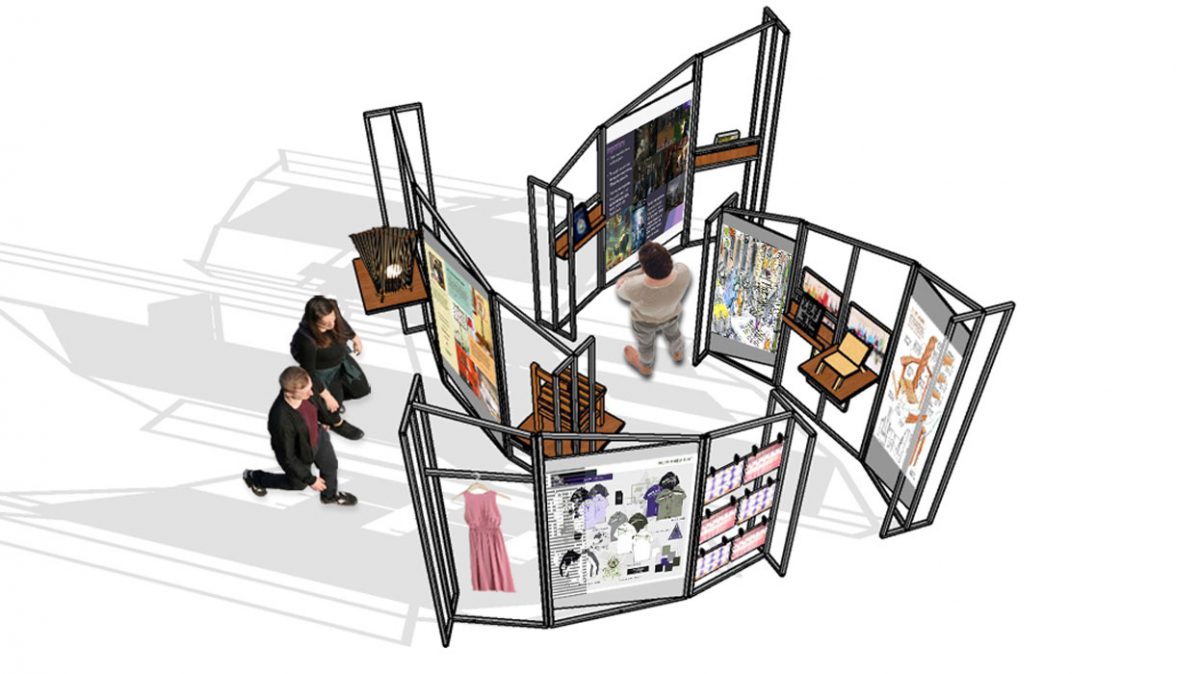 Interior Architecture and Design student, Anjali Chauhan, designed a pop-up store The focus of this project was to learn about temporary structures by designing a display system.  The Select City Walk Mall, New Delhi, is in talks with IIAD to help create temporary retail structures for the mall.
Himanshi Dadhich
Interior Architecture and Design
INTERNED AT
Dronah
PLACED AT
Kaaru
2019 BATCH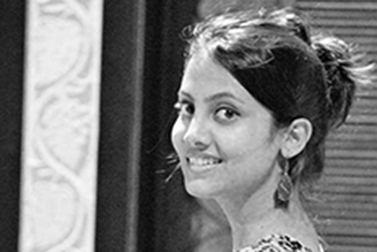 Abhinav N
Interior Architecture and Design
INTERNED AT
Hitesh Katiyar Architects
PLACED AT
Incor Group (Boston Living)
2019 BATCH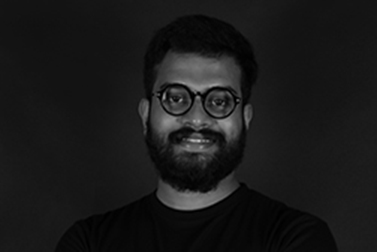 Simran Bhatia
Interior Architecture and Design
INTERNED AT
Sagar Nagpal Architect
PLACED AT
Incubis
2019 BATCH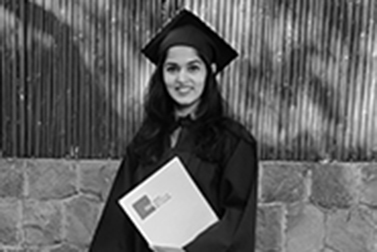 "From being the Student Council President to finally being an Interior Architect, the journey was really about discovering myself as a sensitive designer who is responsible towards society as a whole."

- Abhinav Narayanan, Interior Architecture and Design
"Faculty are the best books we have. We learn from them both inside and outside the studio"

- Amana Abdullah, Interior Architecture and Design
"It is not just old knowledge getting passed down. If a new concept is introduced in the industry, it finds its way into the classroom."

—Himal Pandita, Interior Architecture and Design
What does an Interior Architect do?​
As an Interior Architect you have several choices –You can choose to work on residences, offices, retail, hospitality, institutions and conservation projects as well as specialise in interior styling and visual merchandising. You can also explore select avenues such as exhibition design, set design, experience design, furniture design and scenography. If you enjoy the challenge of running your own practice, you can be an entrepreneur.
+
Snehanshu Mukherjee
Professor
Interior Architecture and Design
With over 38 years of experience in the field of architecture and design, he also has over 30 years of experience as an academician. He graduated in 1982 with a Bachelor's Degree in Architecture from School of Planning and Architecture, New Delhi. He went on to do a post-graduation as an Inlaks Scholar from MIT (Massachusetts Institute of Technology, Cambridge, U.S.A.) graduating in 1988 with a specialization in Design & Housing. While at MIT he won a competition and went on to build an installation on the Boston Commons depicting Boston in the year 2010.
Read More +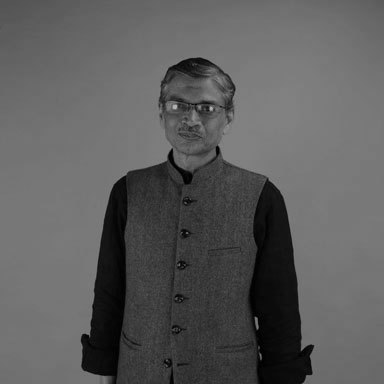 IIAD's purpose-built campus aims to meet the dynamic learning-teaching needs of its progressive pedagogy and curriculum. The environment's adaptive spaces include studios, digital labs with industry standard design softwares and 3D material workshops, which are all designed to facilitate seamless multidisciplinary collaborations and exchanges.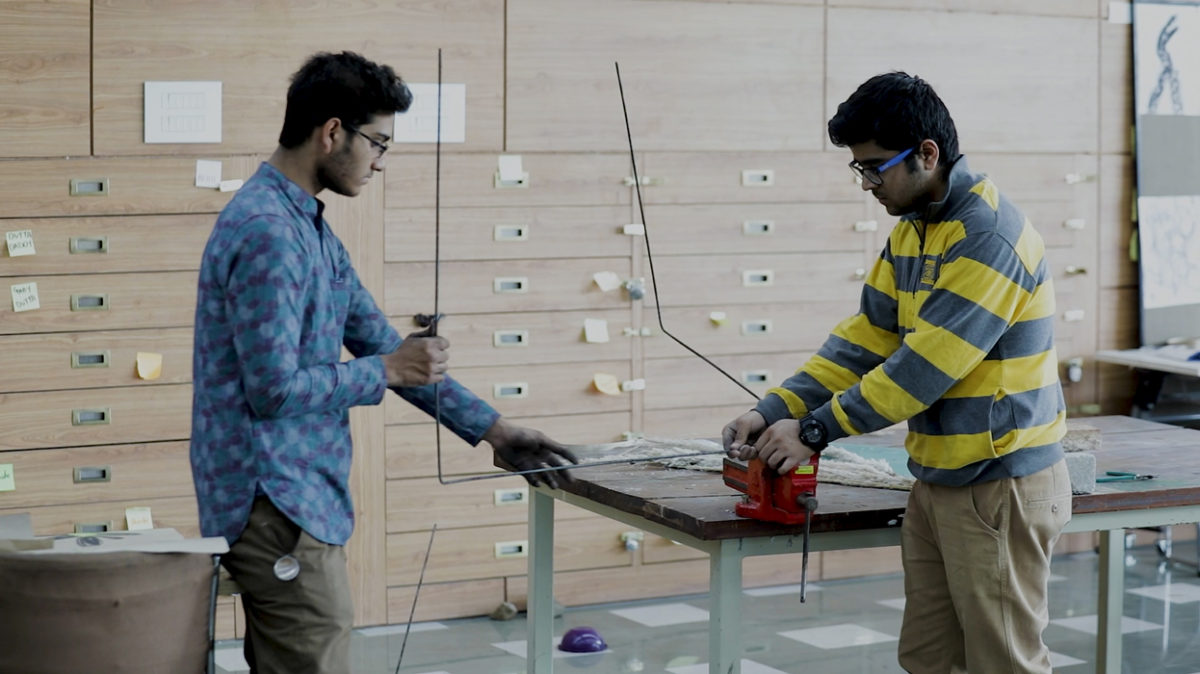 Student working in the Material Construction Lab for an IAD project at the IIAD campus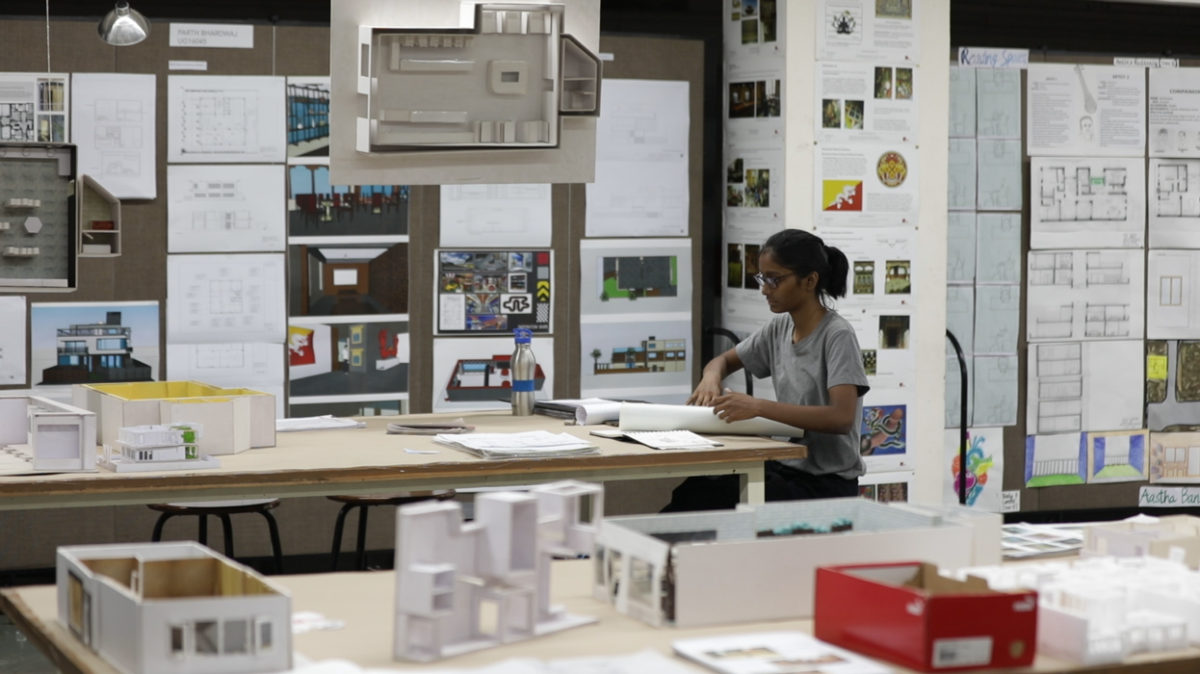 Interior Architecture and Design student Sushmita Rai with her final project  at IIAD's first graduate show 2019.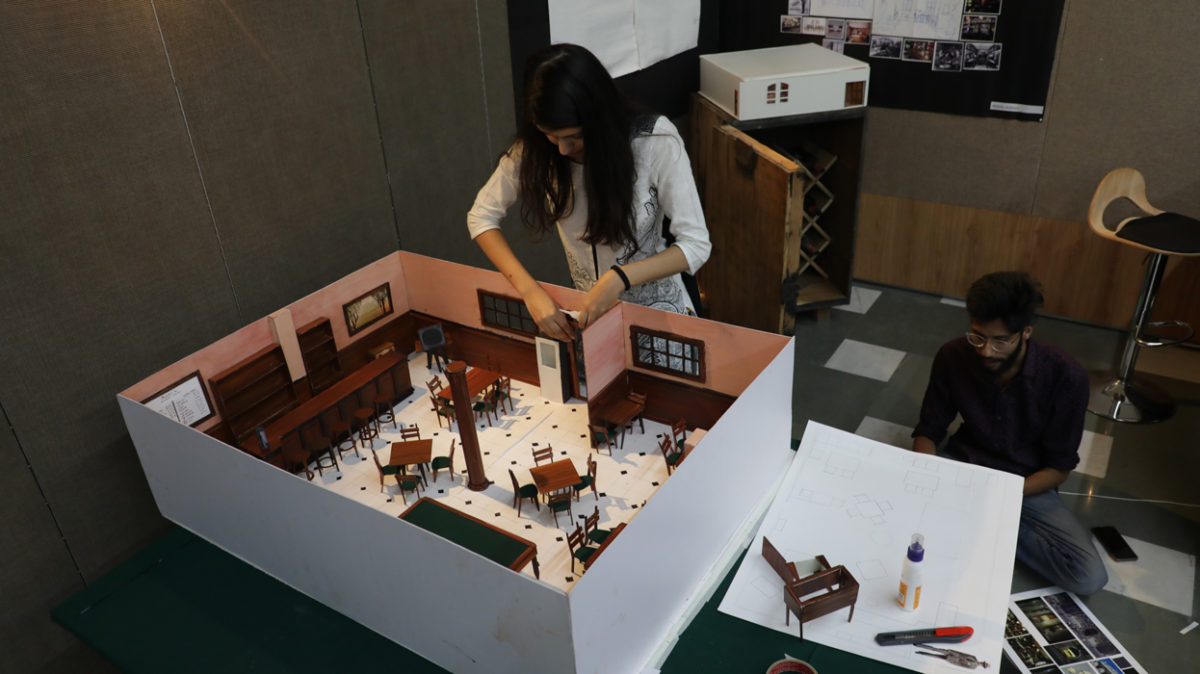 Interior Architecture and Design student Shambhavi Gautam setting up her display of the entire year's work for IIAD's first graduate show 2019.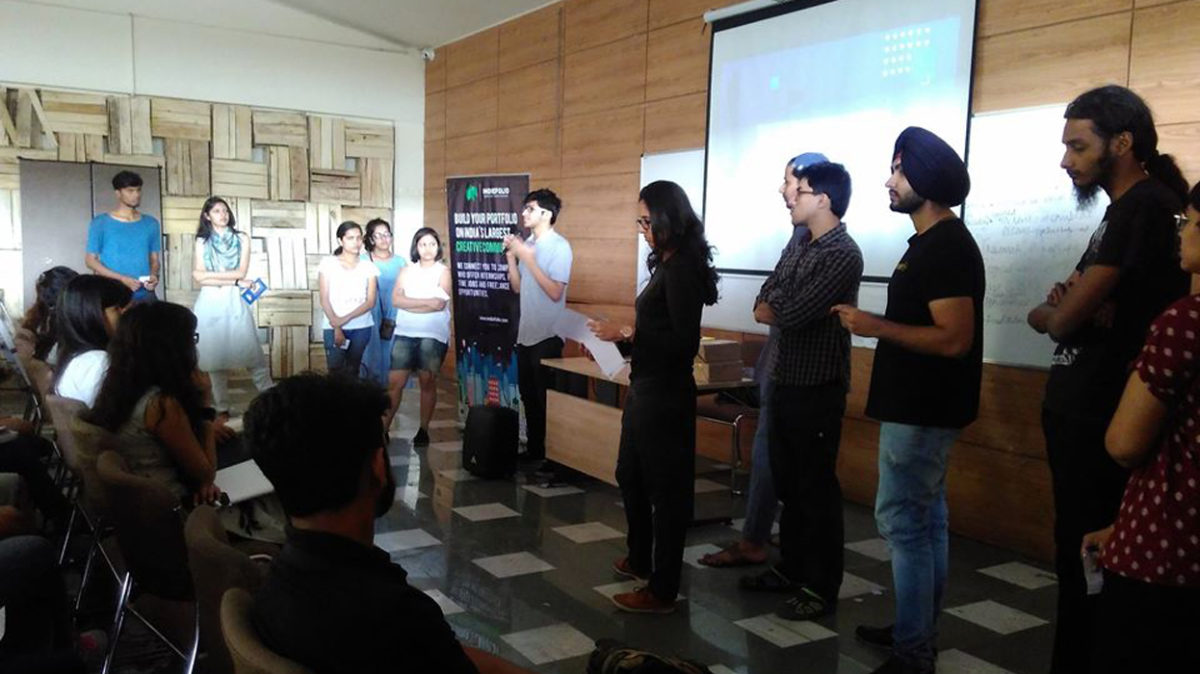 IIAD hosts Team Indiefolio, India's largest online network for creative professionals along with tech giants, HP for a day-long session titled 'Reinvent Design.'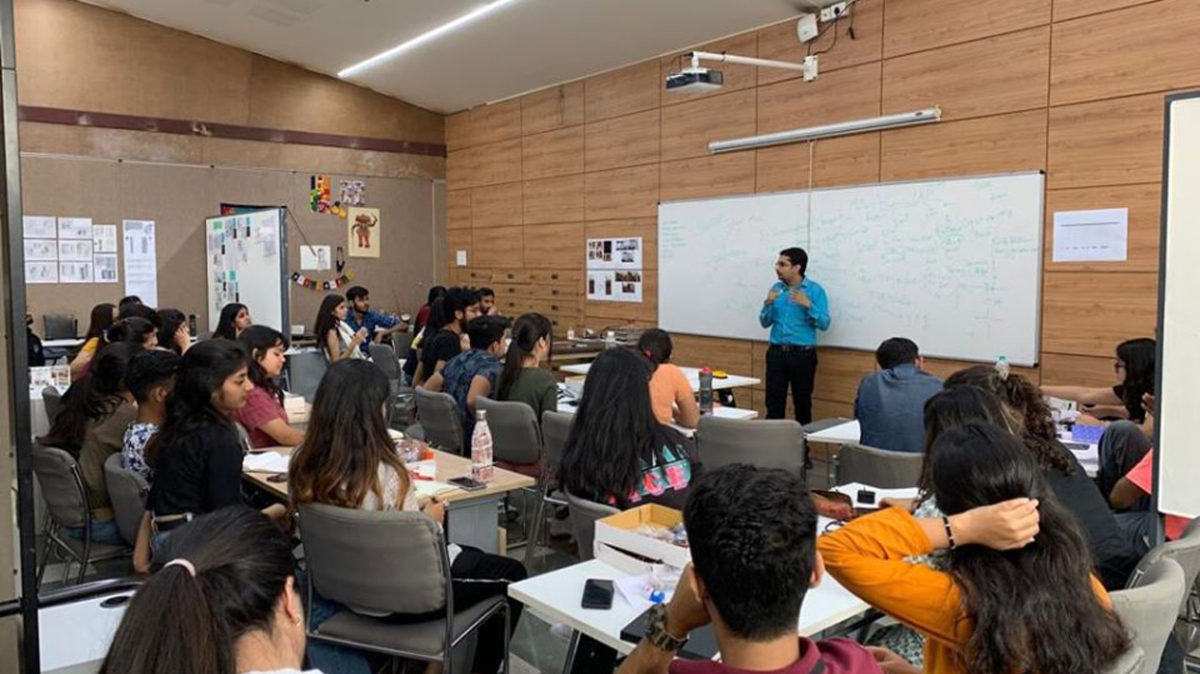 Arduino Workshop: Prem Sagar, founder of Banaao works with IAD students with the motto to help everyone think, innovate and build