The Business of Fashion
Managing the Business of Fashion requires a different kind of creativity, skill set and dynamic mindset

Every fashion label begins under the aegis of a creative designer. A Fashion Designing course enables them to either single-handedly or as a team begin to create their own recognizable patterns, designs and style that set them apart. But after the initial bout of accolades most struggle till they actually decide to become a name to reckon with. Establishing a brand name requires a completely different mindset and a lot more than creative talent. Passion and creativity need to balance well with the infusion of funds, increasing market reach and profitability. The end result should entail creating profit for everyone involved and that's when it becomes a financially successful business and thereby a sustainable brand.
It is said that Sabyasachi Mukherjee begins his day interacting with his team on the 16 WhatsApp groups that he's created while en route to his factory. This includes a design group, production group, marketing group, HR group, finance group, and legal team amongst others. At night they daily send him reports so he's updated about his business and the next morning he tasks the different groups with action points to take forward. It has taken him five years to build the backend of his business. Thus it's clearly evident that his success is supported as much by a team who plays an equally important role in keeping the brand Sabyasachi Mukherjee commercially relevant.
Tarun Tahiliani began his professional career with a degree in Business Management from the Wharton School of Business, University of Pennsylvania.
Yet often, the need of the hour is not the professional knowledge or business acumen but the ability instead to incorporate a team that understands your philosophy, shares your work ethics and brings in the requisite professional expertise for business growth.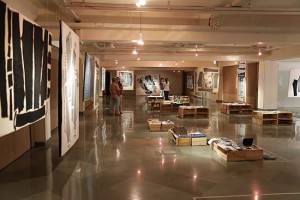 A report by Statista indicates that revenue in the Fashion segment will amount to $10,127m in 2019. It is expected to show an annual growth rate of 20.7%, resulting in a market volume of $21,517m by 2023. Another report by Facebook, KPMG and Nielsen titled, Eliminating Friction in Fashion Path to Purchase, India is projected to grow at 15 per cent CAGR till 2022 and become a $102 billion market for apparel and a $155 billion market for fashion accessories. The growing penetration of the internet, social media and e-commerce is now providing consumers even those in Tier 2 and below cities increased access to brands and products. Newer operating models such as omnichannel and assisted e-commerce are further fueling growth and adoption of online commerce. E-tail contributes 2 per cent of total retail and is expected to capture a larger chunk of both organised and unorganised retail in the near future. In such an evolving and competitive market, it is critical to understand consumer expectations and market trends.
Such growth figures can only be sustained by infusing a fresh breed of fashion business managers who have the vision, management training and expertise to succeed in this customer-focused industry. More importantly, the requirement is for trained professionals who can hit the ground running on the very first day at their job!
The post-graduation programme in Fashion Business Management (FBM) at IIAD aims to do just that. The fundamentals of business, strategy, analysis of market trends, marketing (including digital), brand management, merchandising, retail, allow for an in-depth understanding of the fashion industry across a broad spectrum of fashion sectors from a business perspective. To be relevant in the rapidly evolving world around, developing commercial insight is essential to react appropriately to the impact of technological advances, and the economic and sociological changes on business.
The advantage of being a part of this dynamic Fashion Management course curriculum is that –
It's a perfect blend of academic theory and real-life experience, which in turn is directly linked to practice.
It inspires creativity and sharpens business acumen.
Continuous exposure, including internships with industry, helps build a wide repertoire of fashion terminologies, techniques and understanding of how it functions.
It provides a platform to explore the world of fashion that goes beyond the realm of fashion designing. This exploration provides the opportunity to identify one's own pathway and achieve career goals.
It encourages working in groups and appreciating the potential of teamwork because in the industry the requirement is to work seamlessly with others to achieve a common goal.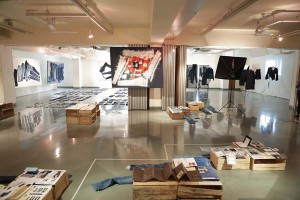 In addition, IIAD with its established project-based learning pedagogy encourages student participation through real-life based projects, live-projects with the industry, independent commercial projects and community development initiatives. This indicates that by the time they graduate, students already have the experience of working within a professional environment ensuring a smooth transition into the real world of fashion.
Fashion is a multi-billion dollar industry. Creating a unique identity of a fashion brand within this cluttered space and identifying key factors for its success is hard work. Even harder is developing brand recognition, loyalty and offering efficient customer experience so as to firmly establish the brand in the consumer's mind. After all, brand awareness generates sales! Also, the prevalent notion about the Fashion Management course is that it's all about numbers and finance but it's much more than that. It methodically explores the concept of management by focusing on the product on one side while modules in marketing look at the customers.
Training is provided to explore a product's life cycle from concept to production and its journey into the market place. Detailed insights are provided to differentiate Luxury from Mass fashion; Haute-Couture from Ready-to-Wear and, understanding apparel, accessories and footwear as fashion business units. Emphasis is laid on the importance of market research to ascertain consumer behaviour, pricing models, projection formulations and trend forecasting. Analysis of the marketplace helps determine how a product is performing and thereby develop an action plan that is unique to the brand and company.
Students benefit from the programme in a number of other ways as well. Criticality of time management, self-discipline, strong work ethics is inculcated. Strong analytical and decision-making skills allow them to capitalise on the knowledge they gain from the market. They also learn how to communicate effectively and present proposals in visually appealing formats.
Digital is central to everything with fashion marketing now. The Eliminating Friction in Fashion Path to Purchase report reiterates that with growing access to digital content, consumers today are increasingly updated with the latest fashion trends. Online shopping options and virtual showrooms are already revolutionising consumers' shopping journey. In order to tap the emerging opportunities, organisations must deploy unique strategies to penetrate newer markets and differentiate their offerings. This necessitates that fashion managers be detail oriented when using a combination of traditional and new media approach to promoting their brand and communicate with their customers.
The interesting aspect of the fashion industry is that everyone is a consumer in some form or the other. The growth of the industry is dependent on these new age fashion professionals whose creative outlook, and strategic perspective helps to find the right investors and the best platforms to invest in for the brand's growth. The world is changing rapidly and along with it, people are buying in a completely different way now. The patterns of manufacturing and selling are changing too thereby influencing the way fashion designers are designing as well. Fashion managers become sought after professionals when they're able to use their expertise to leverage changing consumer habits and keep up with this fast-paced world.
The Fashion Management course encompasses an understanding of how to buy and sell and maintain an inventory. This means having an eye for detail, learn what to look for in a well-constructed garment, how to uncover new trends, and align the brand and product portfolio with the distribution channel (including retail) to create maximum impact. It involves actual day to day operations of a fashion business to create marketable designs, evaluate newer fashion markets, maintain a competitive edge and increase the economic performance of the brand and sustain profitability.
The FBM curriculum at IIAD successfully builds just the right balance of soft and hard skills amongst its students through their exhaustive immersive program. It instils within them the constant need to challenge one's status quo continuously looking for the next big idea. They strongly believe that when the student becomes comfortable with themselves, their own ideas, that's when they truly become ready to work for the world of fashion.
PLAGIARISERS BEWARE!
This Website and its contents are subject to copyright protection under the Indian Copyright laws and, through international treaties for/ of other countries. The copyright in the contents and materials available on this Website as a whole is owned by the IIAD. However, the copyright in some contents and materials incorporated within this Website may be owned by third parties where so indicated. No part of the contents or materials available on this Website may be reproduced, licensed, sold, published, transmitted, modified, adapted, publicly displayed, broadcast (including storage in any medium by electronic means whether or not transiently for any purpose save as permitted herein) without the prior written permission of IIAD. The visitor may view this Website and its contents using Web browser and save an electronic copy, or print out a copy, of parts of this Website solely for visitor's own information, research or study, provided the visitor (a) do not modify the copy from how it appears in this Website; and (b) include the copyright notice "© 2014 to 2019 Indian Institute of Art and Design (IIAD). All rights reserved.″ on such copy.
IIAD's logo/ name should never be removed from pages on which they originally appear. The webpages should always appear exactly as posted without variation unless the prior written approval of the Organisation is obtained.