Everything You Ever Wanted To Know About Interior Designing
The power of a positive, aesthetically appealing space is undeniable—we prefer a bright, colourful and perfectly adorned room any given day over one that is dull, dark and lifeless. That's why converting a regular room into a workspace that might become the sanctuary of all your creative processes is truly a task to undertake.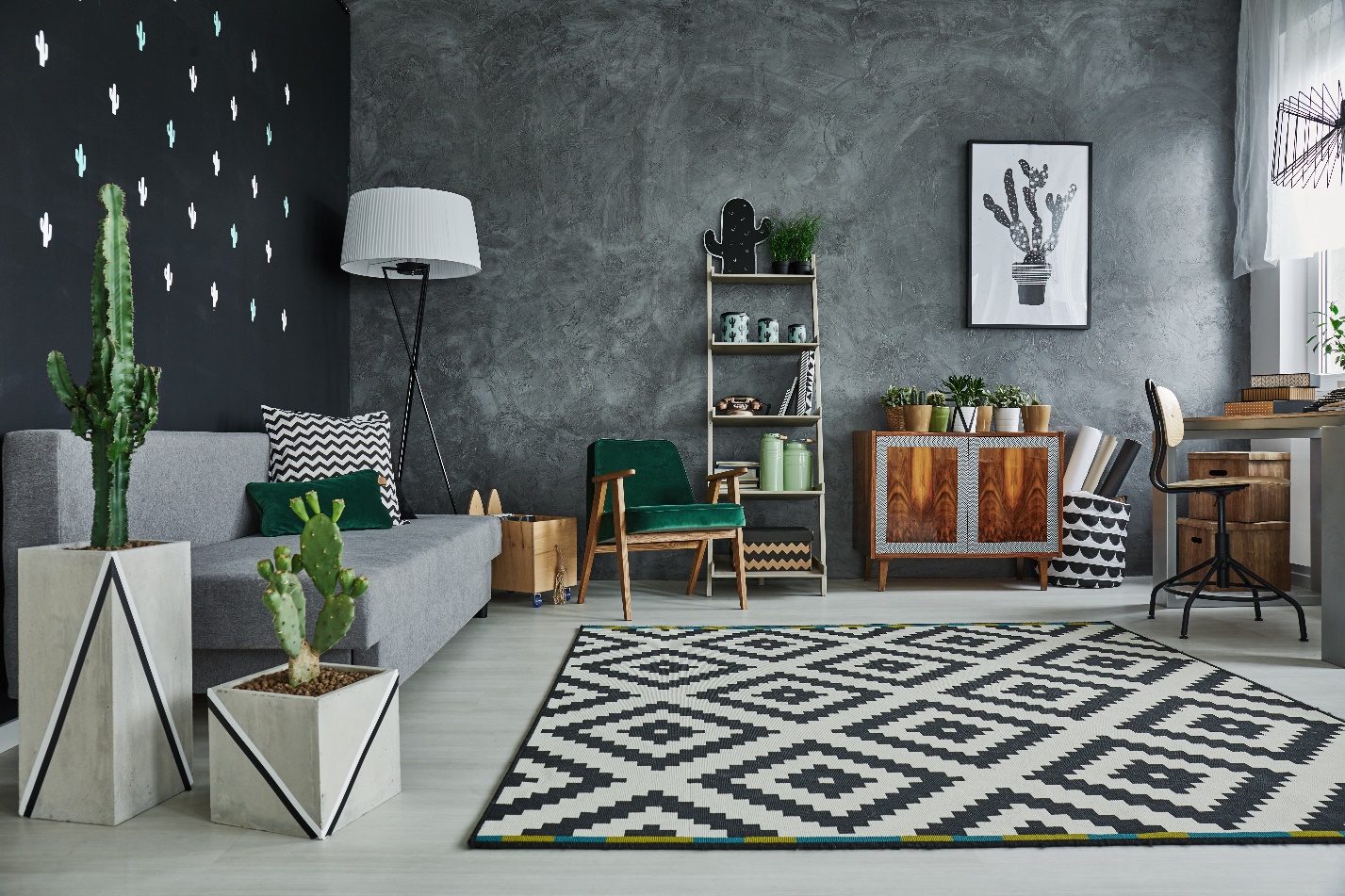 The art of transforming any space from scratch into your potential haven is the job of the interior designer. From choosing the right colour palette to making sure their designs are not just beautiful but functional, your designer will make sure you receive comfort along with class.
What is Interior Design?
Before we give you a miniature crash-course in everything about interior designing and its proverbial nooks and crannies, let's understand what interior designing actually is in the first place. Interior designing essentially involves a broad spectrum of skills: from understanding textiles and their workability in a blueprint to making sure that a design adheres to the rules and laws of the locality, an interior designer is expected to know everything that is inside and outside any concrete structure.
These days however, institutes are looking to evolve with the times, with courses that combine complementary fields, such as architecture and design.
Designer Or Decorator—What's the difference?
The basic difference between an interior designer and interior decorator is that of education. A decorator decides what accessories, artistic pieces, paints, and the like can be used to beautify a given space. A designer, on the other hand, after earning their degree in courses related to the field of interior design has to think about not just the visual aspect of the space but also the structural workings of the building. This involves figuring out where different electricity lines go, which pipeline is connected to which side (this is while designing washrooms and kitchens), etc. An interior designer is, however, usually the decorator of the space as well.
Simply put: a designer can decorate, but a decorator cannot design.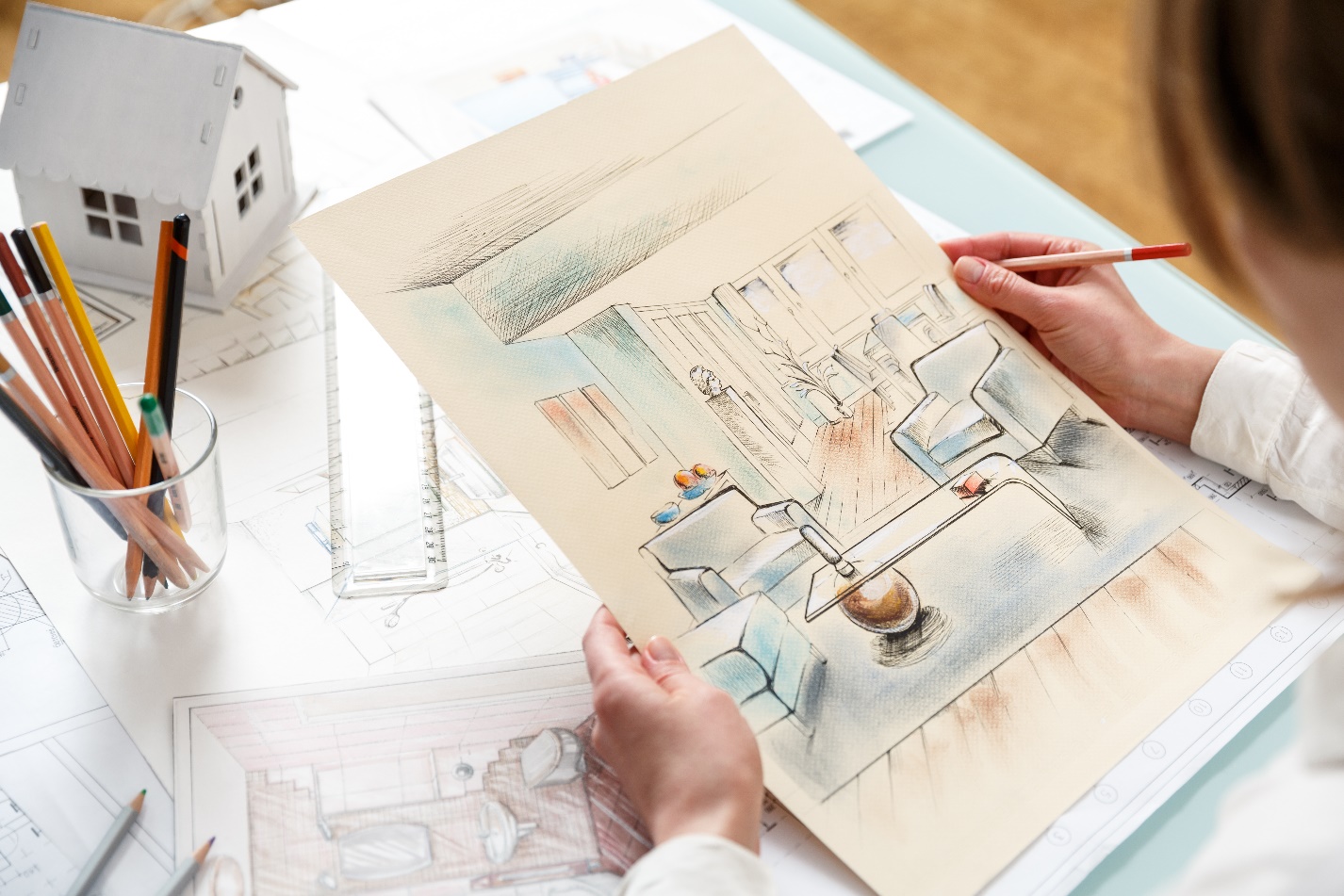 Combining Interior Design & Architecture
Since architecture and interior design are intrinsically related, it's no surprise that courses that gel the two together are now made to exist. In fact, IIAD, with its courses in the same, explain how the technicalities of constructing a building go hand-in-hand with interior designing. Given the fact that both areas require extensive knowledge of the stream, along with working in conjunction with the other, a course in interior architecture and design makes for an ideal option.
History of Interior Design
Designing and decorating one's home has been a tradition followed by numerous civilizations for aeons, but where did it really begin? The most commonly agreed upon answer is the Egyptian civilization, the residents of which were known to adorn their homes with beautiful metal artifacts, vibrant paintings, and even furniture with animal skins. Homes were designed according to their symmetry with the other houses in the village, with an intricate water system running through each home. Similar ideas were incorporated by the Romans, who equated a luxurious home to a person's status in society.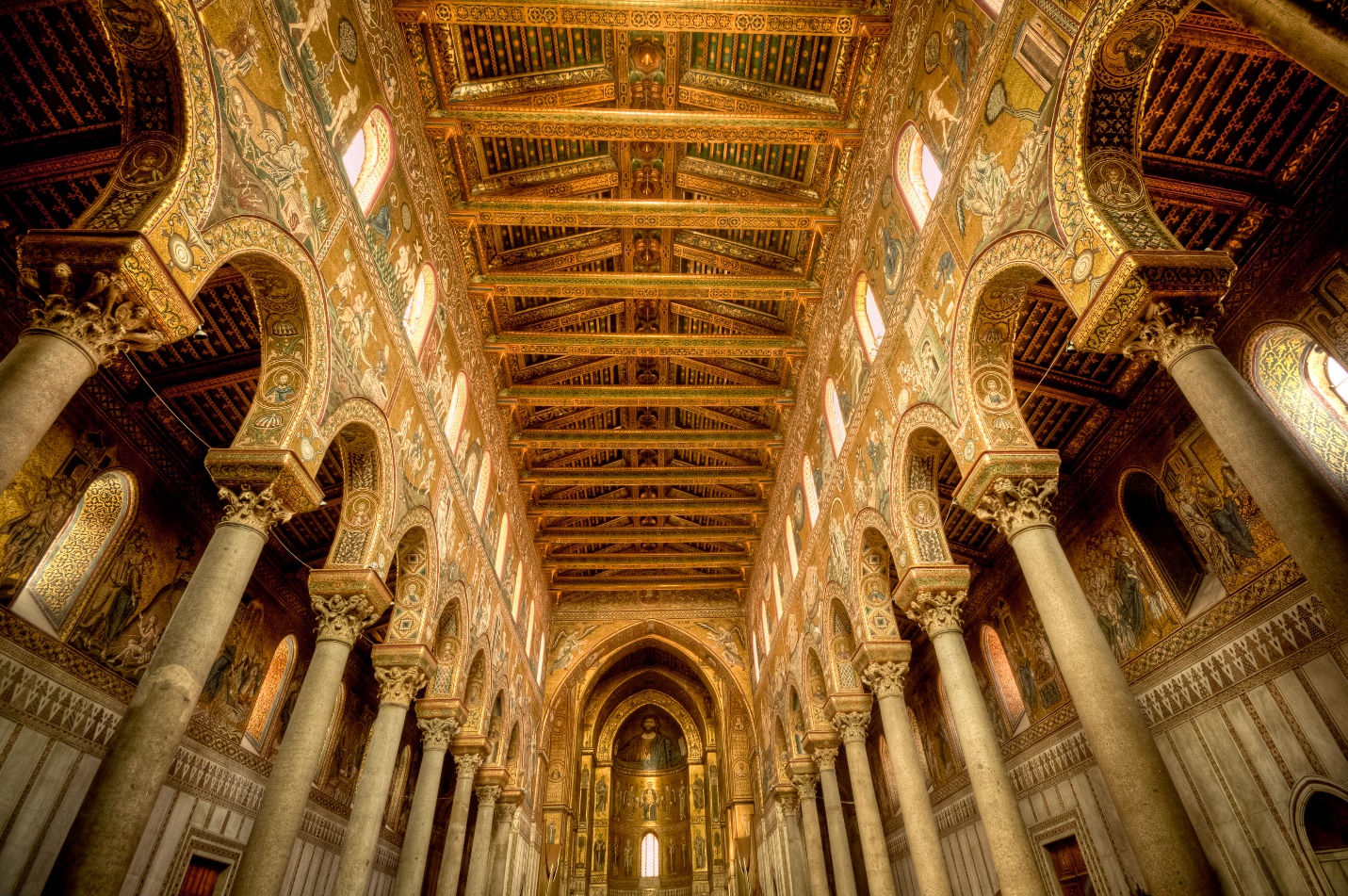 Evolution of Spaces
The same concept evolved into a different fashion during the Medieval Era of Europe. The rise of Christianity saw widespread usage of white, red and purple colours, simplistic wooden panelling and floors made out of marble. Alternatively, the Dark Ages brought with them an overall sense of sobriety, so much so that even the rich and famous were toning down their decor.
Design During The Renaissance
Eventually though, in the 15th & 16th century, with the advent of the Renaissance period (a word that means 'rebirth' in French) came an influx of elegant and opulent designs, with intricate carvings on wooden panels and room separators that had scenes from the Bible and other holy texts painted onto them. Items of daily use as well, such as furniture and silverware, would be sourced from the best of materials.
Baroque Period
Stained glass mosaics, frescoes (paintings done on ceilings) and ornately twisted pillars were some of the most noted features that highlighted the Baroque era of design. This aesthetic extended from interior designs to buildings, clothes and art, to name a few. The origin of this style was in the art schools of 17th century Italy.
Modern Art & Design
Painters, sculptors and other artistic intelligentsia eventually began to experiment with pushing the boundaries of design altogether, giving birth to art movements such as Impressionism and Surrealism. Naturally, this vision permeated into the sphere of day-to-day life, finding expression in interior designs that pushed the conventional boundaries of a home.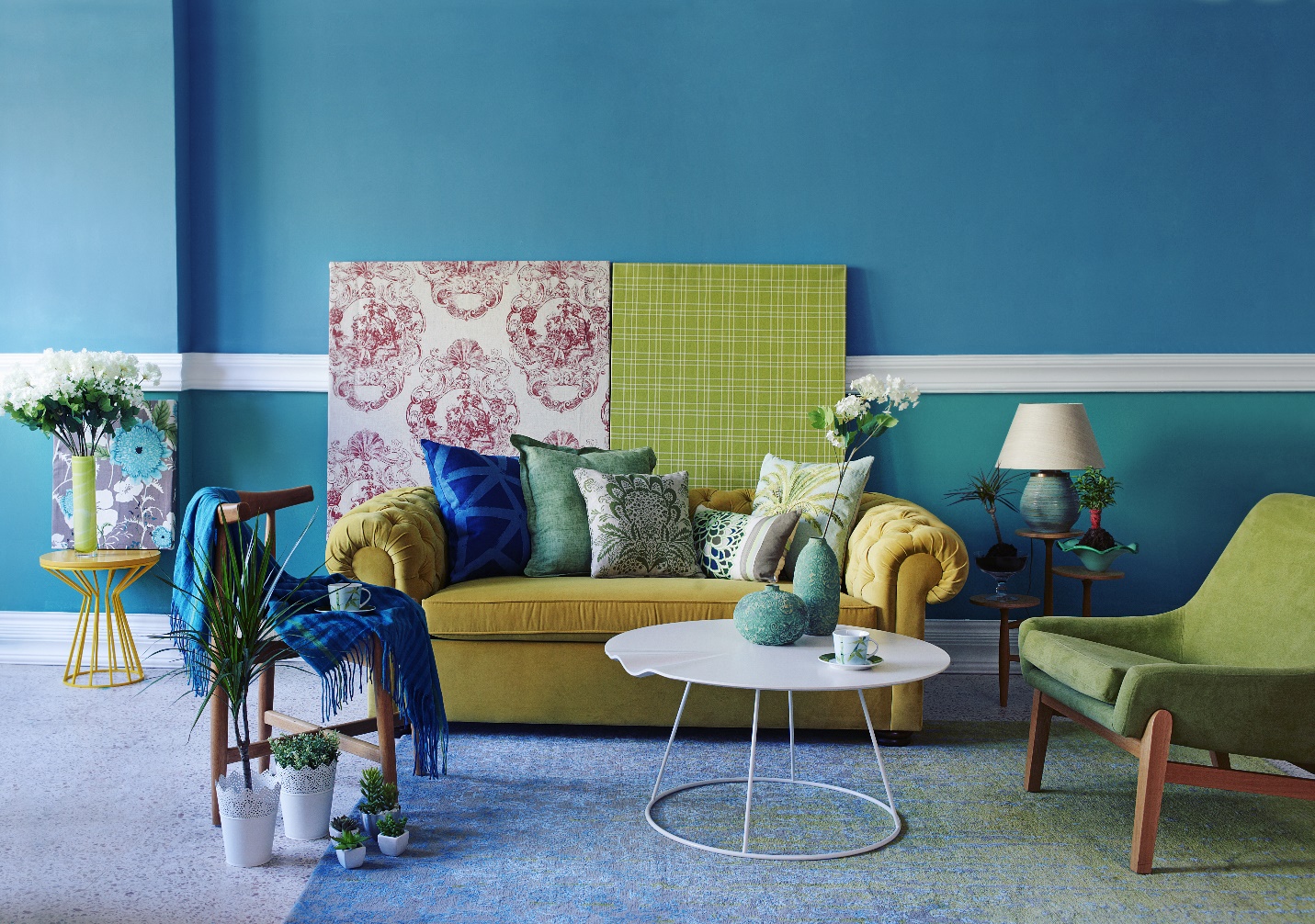 Interiors Today
The 20th century brought with it the ubiquity of electronic appliances such toasters, ovens, grills and the like. This posed a new problem for interior designers: how does one figure out the layout of kitchen spaces with electrical plug-points, a novelty that has never been considered before? However, as is the way of progress, designers soon learned how to plan the design of not only kitchens, but any area that may need an electrical output. Along with technological advances, people's tastes were changing as well—gone were the days of sombre, modest colours with the arrival of popping, bright colour palettes that lit up any and every home, office or leisurely space that they occupied.
Why Is It Important?
So, you've successfully found out what interior designing is and the history behind it. But in the end, how important is this field? It's natural to wonder what the outcome would be of a possible career option, and its validity in our current job scenario. With more and more clients taking matters into their own hands when it comes to the look and feel of their place, where do interior designers (aspiring and established) stand when it comes to their future prospects?
The Relevancy of Interior Architecture & Design
As mentioned before, there is so much more to interior designing than simply picking out colours for someone's bedroom. Sure, you can note down the kind of colours and artwork you want for your bedroom, but an interior designer as well as an interior architect & designer will have, any day, more access and a better sense of design when it comes to converting your idea into reality.
Since the world is always going to need office spaces, restaurants, homes, and any kind of space where they can spend long hours brainstorming, hanging out or simply relaxing, it's safe to say that the road for the future of interior design is pretty much set in stone.
A career in interior architecture & designing will allow one to explore not just their artistic boundaries, but also meet other, like-minded individuals who may or may not have more experience in the field, which will of course help in broadening one's horizons. Anyone with a good taste in decorating can call themselves an interior decorator, but there's a reason why interior architects and designers are the more refined choice—and it's a pretty good one.
How Does One Become An Interior Designer?
India offers an array of courses in interior designing all over the country—from Ahmedabad to Delhi to Mumbai. Although each institute provides its own, unique method of teaching along with specialized content, there are a few, standard qualifications that one requires in order to become a certified interior designer.
Formal Education
The first and foremost step towards becoming an interior designer is to enrol in a degree course for the same. Since it is an in-depth field which requires the knowledge of not just aesthetics, but also spatial design, architecture and bylaws, a degree is the perfect first-step to reaching one's goal of becoming a successful interior designer. Detailed courses such as the one at the IIAD in Delhi are ones to look out for, which also offer a course in interior architecture & design.
Marketing Skills
Anything that requires an innate aesthetic sense also requires a small portion of the aspirant's personality, be it while working with an agency or working alone. Since the market for designers will always be growing, meeting the demands of a client while managing not to lose out on one's personal taste is a challenge.
This is why it's important for an aspiring interior designer to learn to have social skills and put themselves out there. Attending networking events where the possibilities of meeting potential clients are high, sending out mailers with portfolios of one's work, and simply spreading the news about one's profession by word-of-mouth (it's the best kind of marketing, after all) are techniques through which one builds their contacts along with potential work opportunities for the future.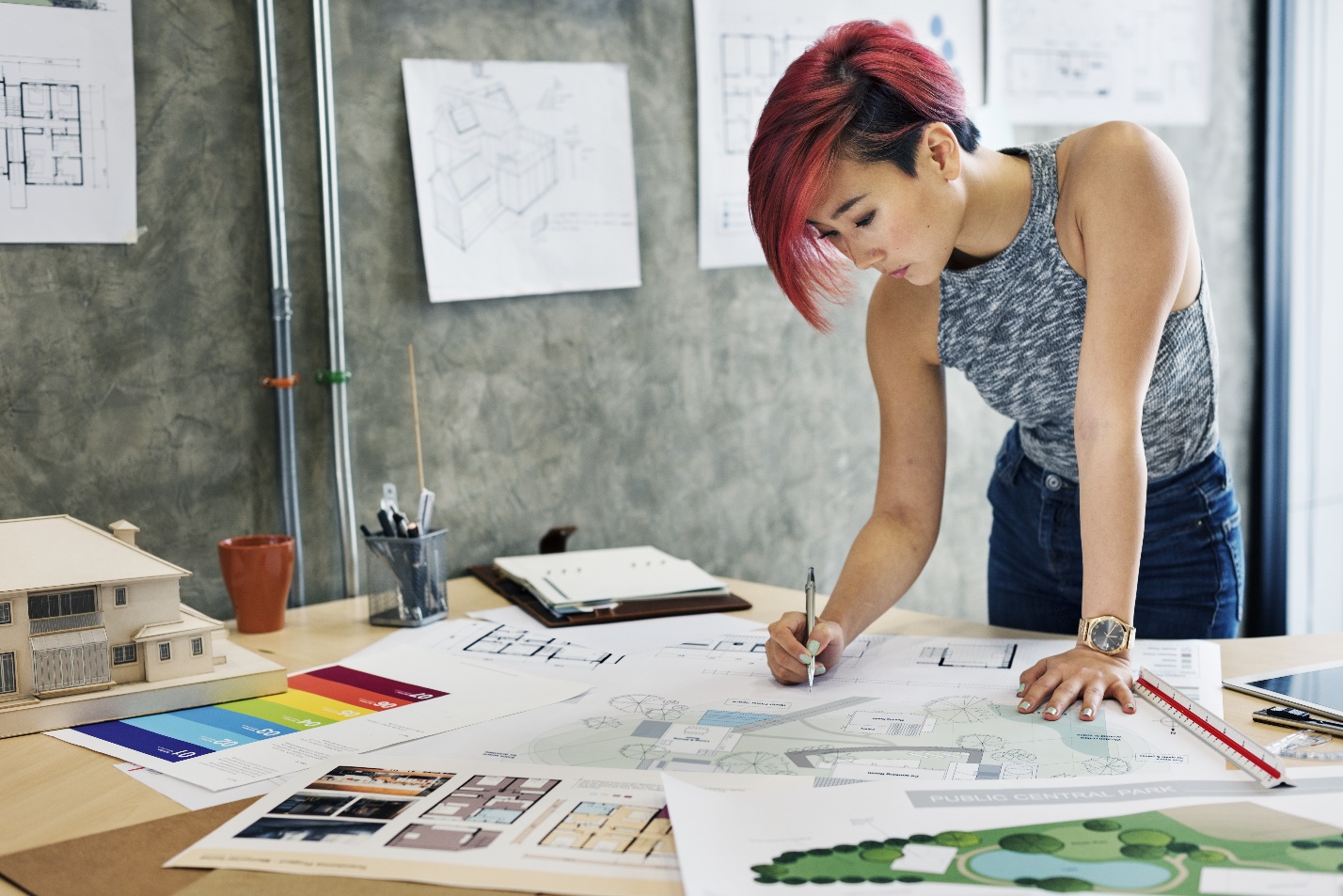 Gain As Much Experience As Possible
Attempting to meet clients for projects without any prior work experience is a daunting task, but one that a newly-graduated interior designer will definitely face. Clients will, obviously, hesitate before giving a rookie designer their project, no matter how good the designer's portfolio may be. For this reason, it's a good idea to undertake as many pro bono projects as possible, either by working with an agency or simply by spreading the word in one's locality. These projects, while most likely unpaid, will definitely add to one's resume, therefore elevating them to a place of credibility in the eye of the client.
Broaden Your Horizon
Just because a designer has freshly graduated does not necessarily mean that they are abreast of the latest trends and happenings in the world of design. It's a good decision to step out of one's comfort zone and study a course or learn a skill which is similar to, but not necessarily within, the line of their work. This will help keep one's perspective flexible, therefore making them more agreeable with finicky clients.
What Does A Course In Interior Design Consist Of?
Now that your interest in designing living spaces has piqued, it's time to look for an ideal institute that will provide you with a quality education in the realm of interior designing. As mentioned before, an interior designer is expected to be the master of many trades, from construction to beautification. To fulfill this expansive requirement are courses that explore every facet of this stream in detail, so that you'll be well-versed with the world of interior designing the second you step out of the door.
Learning To Push Boundaries
Interior design, like any course related to the arts, requires a wide scope for not only a person's creativity, but also an understanding of the evolving nature of design—what's trendy and "in" today might not be the same tomorrow. For this reason, it's important to have a course that recognizes the fluid nature of interior design and imparts that knowledge to its students.
Hands-On Learning
The best kind of learning is one gained through experience—a hands-on experience. Having a course that takes its students to real studios, agencies, offices and the like which provide a slice-of-life look at how interior designers really work can prove to be a huge motivator for students to pursue the career even more. It also provides clarity as to which aspect of the stream a student might like to specialize in, such as a course in interior architecture & design that's offered at IIAD.
Fostering Curiosity
Asking questions and thinking outside of the boundaries set by not just institutions, but also by experts that contributed to the stream in their heyday is an important characteristic to look for in students. But is it just as important for courses that teach the subject as well? The answer is yes—when the teaching itself inculcates a habit of questioning and moving beyond the lines of what is conventional, the student will naturally end up discovering new avenues in the field of design. They can then apply this knowledge to the spaces that they design and ultimately boost their profile for future propositions.
Understanding Materials
While designing and building spaces that will serve to inspire and comfort its inhabitants, it's crucial to understand the major role that materials play in the construction of the same. Becoming familiar with the raw materials to be used, attempting to look for newer and better resources, and learning the characteristics of materials before employing them into the making of designs is one of the many aspects of an interior designing course that you should look out for.
Computer Aided Design Or Design Tools
Designing software make it easier for designers to showcase their ideas and concepts to their clients, and make changes wherever necessary before finalizing the blueprint. With technology reaching new heights every year, it's important for a student of design to know how to use designing software . For interior designing courses as well, it's pivotal for their students to know design tools such as Computer Aided Design or CAD like the back of their hand.
Drawing & Sketching Skills
For any design institute, it's of top priority to teach their students the technique behind drawing and sketching. This skill becomes useful when sketches are required for possible design concepts to be shown to clients, labourers, etc. It also allows the students themselves a better clarity on their designs.
What Are The Career Prospects For An Interior Designer?
One of the most natural questions to pop up in any parent or child's mind, exploring and learning about the employability of interior designing students is of utmost priority. The interior designing industry is set to see a rapid growth in the coming years, with increasing expectations from clients when it comes to construction, sustainability and even the look & feel of the space.
Working With Agencies & Firms
For a newbie interior designer, it's a prudent idea to begin their first experience of work with an established architecture firm. Places like these can help provide overall exposure to the student and get them in touch with the various who's who of the design world.
What Will The Salary Be Like?
In a country like India, the average salary of an interior designer is calculated at roughly ₹40,000 per month (source: Quora) The salary amount also differs based on the clientele and geographical region that an interior designer is working in. For example, in cosmopolitan cities such as Mumbai, the salary would be higher as compared to a city such as Baroda. In cities as well, the kind of income that a designer can make depends on the area in which they're based: a high-profile, posh area would anyday give better clientele and a higher revenue as compared to one which is regular and not that urbanized.
Where Else Can An Interior Designing Degree Come In Handy?
The great part about having a profession that is versatile and diverse is that there is no fixed structure—you can experiment and explore your options while being an interior designer on paper. Once you have figured out your style and established yourself as a credible personality in your field, you can branch out to other streams and showcase your skills there as well. For example, fields such as fashion design and art direction are always looking for spaces that put forward their brand personality along with inspiring work environments.
Can A Commerce Or A Science Graduate Take Up Interior Designing?
Of course! Interior designing is not a field that is related to your past studies. Anyone can pursue a BA in Interior Designing at any point in their life and change their career path altogether. Also, there are a number of free online courses in a myriad of subjects including interior design, which have degrees that are recognised and certified by well-known colleges and institutes. Thus, it's never too late to begin chasing your dream of becoming an interior designer.
India's Top Interior Designers
If you're looking for inspiration when it comes to interior design, you've found it. India has churned out some of the best designers in the industry, some of which are listed below. Read on to see how these designers have made a name for themselves in the world of interior design.
Manit Rastogi
Manit Rastogi co-founded Morphogenesis, an interior design firm that specializes in combining sound design with creative living spaces. They're placed in Delhi and are renowned for their skills and innovative designs.
Anjum Jung
Known for her highly modern yet classy designs, Anjum Jung is yet another one of India's most talented interior designers. Some of her well-known projects include the Angasana Oasis Spa and Oakwood Service Apartments.
Sunita Kohli
This incredibly talented designer is the brains behind the 2016 restoration of the Rashtrapati Bhavan. Sunita Kohli has also mastered the restoration projects of the Parliament House Colonnade and nothing less than the Prime Minister's Office! With such an impressive resume, who wouldn't be inspired?
Monica Khanna
Monica Khanna is the mastermind behind the redesigning of India's two high-class, luxury trains, namely The Palace on Wheels and The Royal Orient.
As you can tell, our country has a lot to boast about when it comes to interior designing. If you want to know about other talented and successful designers, you can do so right here.
Interior Design & You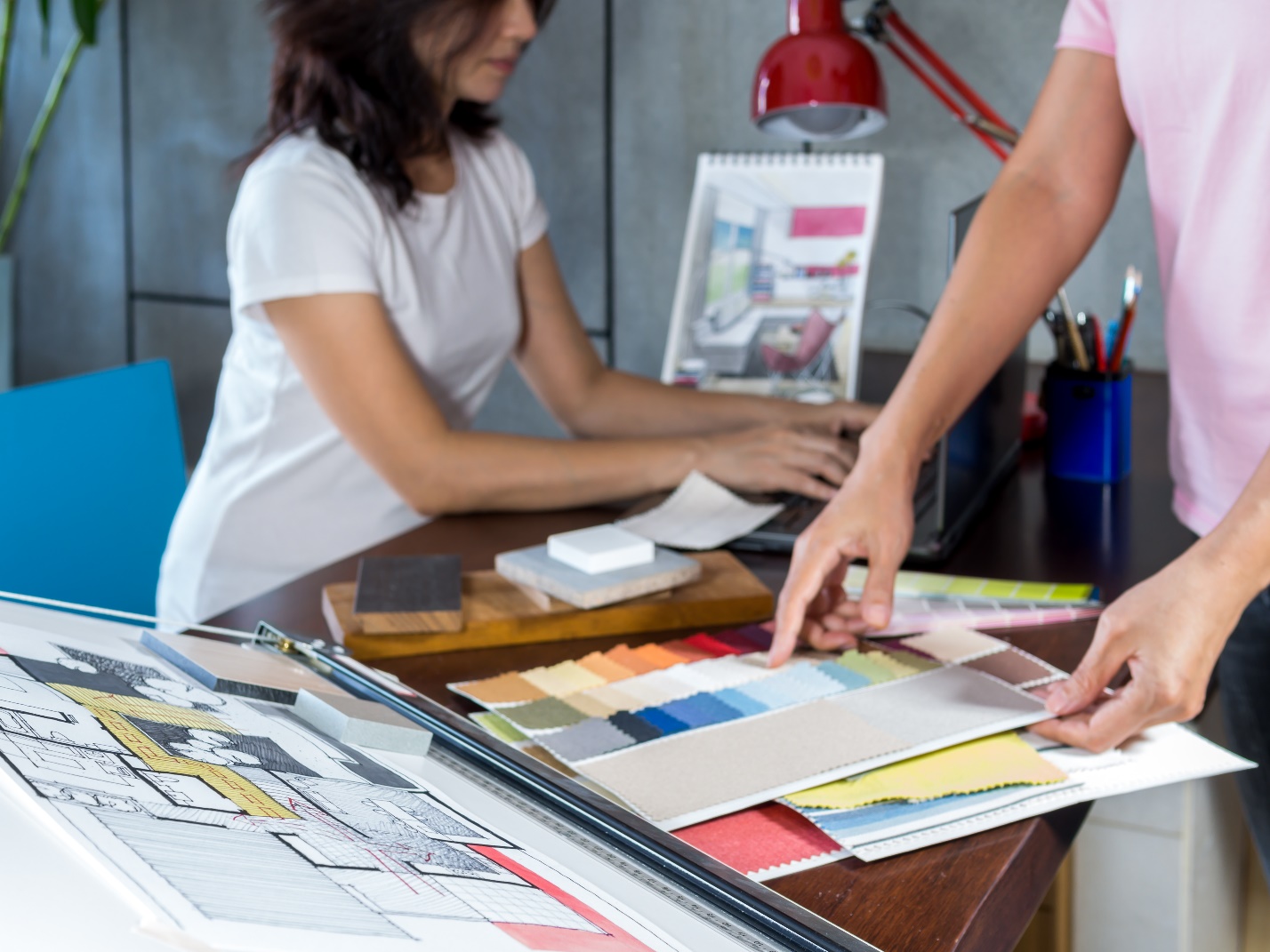 Although it can be intimidating to enter a stream which is so vast and diverse in its features, we think it's important to remember that any journey begins with a single step. If you're seriously considering pursuing this challenging yet incredibly inspiring career, you need to be prepared to work hard and stay determined to success, especially in an industry where competition is ever-increasing. Luckily, there is no shortage of good institutes in our country to help you pave your way to a wonderful career in interior designing. There are also new and innovative courses such as interior architecture & design as at IIAD, that encourage you to move forward from the traditional set of choices. Sticking to what you know along with being unafraid to step out of your comfort zone is one of the many life lessons that a career in interior designing will teach you.
So go on, what are you waiting for? Make every space a beautiful one.
PLAGIARISERS BEWARE!
This Website and its contents are subject to copyright protection under the Indian Copyright laws and, through international treaties for/ of other countries. The copyright in the contents and materials available on this Website as a whole is owned by the IIAD. However, the copyright in some contents and materials incorporated within this Website may be owned by third parties where so indicated. No part of the contents or materials available on this Website may be reproduced, licensed, sold, published, transmitted, modified, adapted, publicly displayed, broadcast (including storage in any medium by electronic means whether or not transiently for any purpose save as permitted herein) without the prior written permission of IIAD. The visitor may view this Website and its contents using Web browser and save an electronic copy, or print out a copy, of parts of this Website solely for visitor's own information, research or study, provided the visitor (a) do not modify the copy from how it appears in this Website; and (b) include the copyright notice "© 2014 to 2018 Indian Institute of Art and Design (IIAD). All rights reserved.″ on such copy.
IIAD's logo/ name should never be removed from pages on which they originally appear. The webpages should always appear exactly as posted without variation unless the prior written approval of the Organisation is obtained.