Career Options After Graduating in Interior Architecture and Design
Staying true to our promise, here we are with a blog on some exciting career opportunities in the field of Interior Architecture and Design (IAD).
Some of you reading this blog might be still studying while some would be well on your way to graduating from an interior design college with a degree in your hands that reads 'Interior Architecture and Design'! So, what next?
A plethora of opportunities await to be explored but how do you zero down on 'THE ONE' ?
Fear not…… we shall take you through some of the exciting careers in interior design & architecture that you can pursue upon graduation. The options are endless based on your area of interest but the ones listed below are the most sought after career prospects for an aspiring designer like yourself. So let us dive right into it…
Interior and spatial design
Interior and spatial design, the most mainstream sector of employment, is a haven for budding interior architects and interior designers. At first glance, this might not come across as an appealing prospect as you yearn to follow some exciting career path; but trust me there's more to it than meets the eye!
In recent times, with a spike in double income households, the Indian middle-class (that forms a major chunk of the Indian consumer market) has seen a substantial rise in their disposable incomes. According to a recent FICCI-PWC report, the projections speak volumes backing the above statement. The report says that the average household income in India will triple to $18,500 in 2020, from $6,400 in 2010! To put it plainly, with more money at their disposal, the average Indian consumers have become more style conscious, sophisticated and hard to please. Therefore, in this cut-throat competition, there is a huge demand for creative designers who can conceptualise and seamlessly execute novel ideas positioned as product/service differentiators.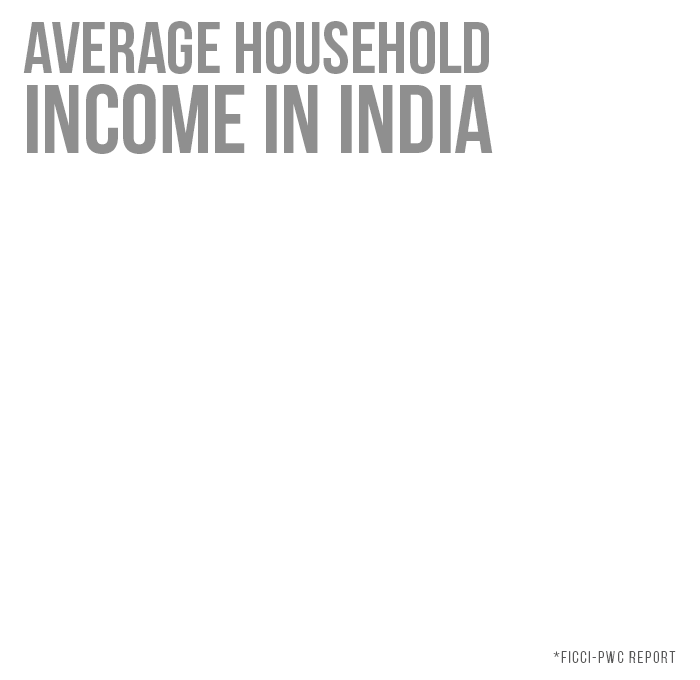 Interior and Spatial Design is an exciting discipline that involves conceptualisation and (re)designing of interior spaces. The sky is the limit in this high-remuneration profession as the need for well designed residential spaces, malls, hotels, airports, hospitals, commercial workspaces and educational institutions is on the rise. So you have the option of branching out and pursuing any of the verticals listed below:-
Residential space design (homes, apartment complexes, condominiums, farmhouses)

Commercial space design (department stores, malls, restaurants, hotels, theatres, theme parks)

Office/workplace design (corporate offices and government buildings)

Institutional/public space design (educational institutions, museums, libraries, hospitals, airports)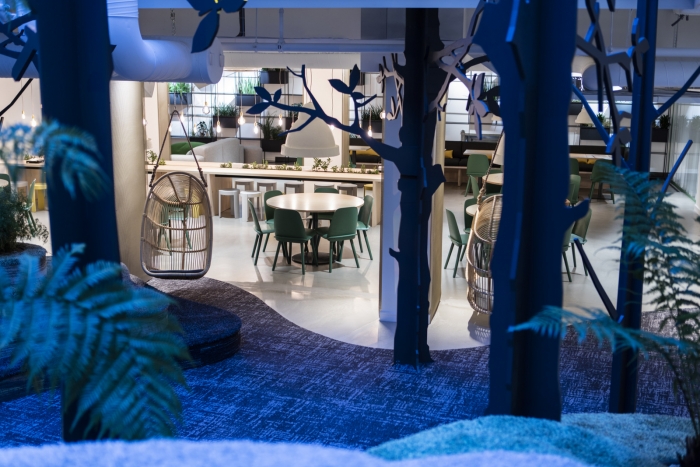 Office space of King, the game development studio and creator of Candy Crush, located in Stockholm (Image Source)
With space being one of the major constraints we face today, there is a dire need for skilled interior architects and designers to swish their magic wands and create well designed, smart, functional interior spaces. As an interior and spatial designer you will be tasked with utilising every inch of an interior space (within a built structure) be it in somebody's home, an office, a mall, the airport lounge, an educational institution, or even a hospital.
Apart from home interiors, one segment that's rapidly opening up is healthcare infrastructure.The aspect of design in the healthcare/clinical space has long been ignored and stakeholders in the industry have gradually come to realise the importance of it. The interior design of the  establishment can play a vital role in crafting a seamless experience for the patient, the healthcare care provider as well as the administration. Medical tourism is picking up speed in the country and the industry has immense untapped design potential waiting to be explored by skilled designers.
Creating a visually engaging brand experience has long been used as a critical marketing tool in the developed countries and is certainly catching the attention of the Indian market as well. A good grasp of the relationship between space, form and material limited by the built structure will help you conceptualise the space in line with the end user's requirements. Technicalities like construction, plumbing, ventilation technology and lighting (in terms of lumens and not just the fixtures) need to be thoroughly explored in order to translate the customer's vision into reality infused with design functionality. Apart from this, there are tools like material, furnishings, accessories, fittings and artefacts that aid in superficially enhancing the interiors.
Skills like creativity and imagination are the obvious prerequisites you need to pursue this career. But, mastering specific skills like the ones listed below (to name a few) will certainly help you stand out from the crowd :-
perspective knowledge

spatial awareness

technical knowledge of Auto CAD (and other design softwares)

orthographic drawing

model-making

project management
With the real estate market (that includes housing, hospitality, commercial and retail) set to touch USD 180 billion by 2020, the demand for skilled interior architects & designers is only going to rise!
Set designing for theatre, TV or films
Sabu Cyril, Sharmishta Roy, Omung Kumar, Stuart Craig, Grant Major…..do these names ring a bell?
What comes to your mind when you read these names – Baahubali, Meenaxi: A Tale of Two Cities, Nautanki Mahal (at Kingdom of Dreams), Harry Potter Series and Lord of the Rings? I am sure visuals of exquisite and larger than life sets are the first things you recollect.
Set Designing is all about interpreting the director's vision and breathing life into the script, be it for a play, a serial or an elaborate movie. A Set Designer may be known by various names like production designer, stage designer, scenic designer and scenographer. As a Set Designer, you will collaborate with a number of creative members like the director, sound & lighting technicians, carpenters, costume designers and prop masters amongst others.
This profile also involves indulging in extensive research and study to execute a realistic set on the particular concept. For instance, if you have to create a set dating back to the past you will need to rummage through the pages of history to understand the era and get the right look. On the other hand if you are creating a realistic set from the present, the best option will be to visit the place in person and study the intricacies and finer details to help you recreate the perfect ambience. A thorough research helps in conveying the tone of the production and setting the atmosphere right for the scene to be enacted.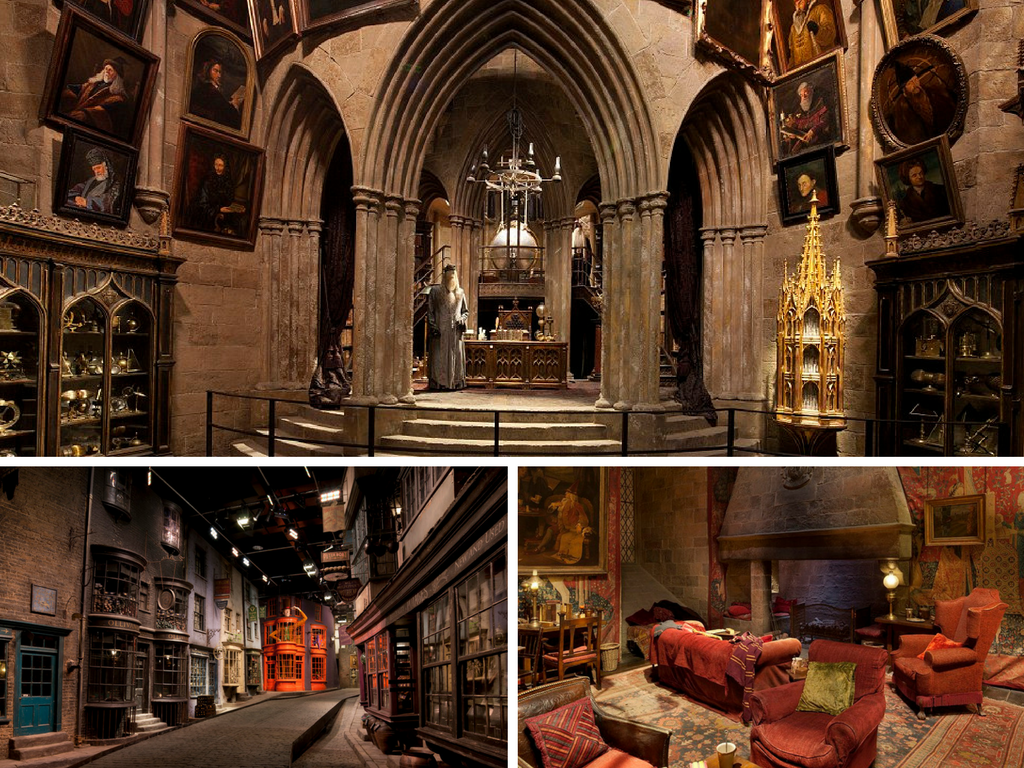 Sets from the Harry Potter Series (Dumbledore's Office, Diagon Alley and the Gryffindor Common Room) (Image Source)
Flair for creativity, originality, ingenuity, and attention to details are some of the attributes that will make you stand out as an exceptional Set Designer. Apart from these, some other skills that one must have to make it big in this
good 'people skills'

budget management

effective research skills

sketching and model making

keen interest in performing arts

critical thinking and problem-solving aptitude

good understanding of the entire production process
A sign of a good set designer is that he/she pre-empts potential problems in the set and takes informed decisions if and when they crop up. The best part about being a set designer is that you get to enthral the audience and transcend them to a different world, a world created by you. You never know, set designing could be your calling!
Exhibition design
Exhibition design is a very interesting field where physical 3D elements are designed and placed in an environment to communicate intended ideas to the target audience. It involves using an array of technology and techniques to weave a narrative that captivates the audience and triggers a positive response from them. An exhibition designer creates fixtures and display stands for events such as large public exhibitions, conferences, trade shows and temporary displays for business, museums, libraries and galleries.
The job of an exhibition designer is no less than walking on a tightrope as it entails conceptualising and executing a design layout that is in tune with the client's brief and conveys the purpose lucidly to the customer. It also involves creating a multi-sensory experience that is aesthetically impactful and practical, yet meets the limitations of time and budget. So during the entire execution process you will be collaborating and liaisoning with graphic designers, architects, audio-visual experts, fabricators and technical experts.
The main attributes you require to make your mark in this industry is to have exceptional communication and listening skills and tons of patience while delivering and meeting the customer's expectations. Apart from this, following are the skills that would definitely come in handy while executing the projects within the limitations of space and budget common place in the industry :-
project management

computer-based 2D & 3D design programs

drawing and model-making

strong negotiation skills

team player
Over the last decade, museums and galleries have incorporated visitor experience as an integral aspect of their marketing strategies. As an interior architecture and design graduate, this is an exciting sector to explore and pursue professionally. This field promises tremendous scope of growth as there are several national and local government bodies that organise exhibitions across industries on myriad themes.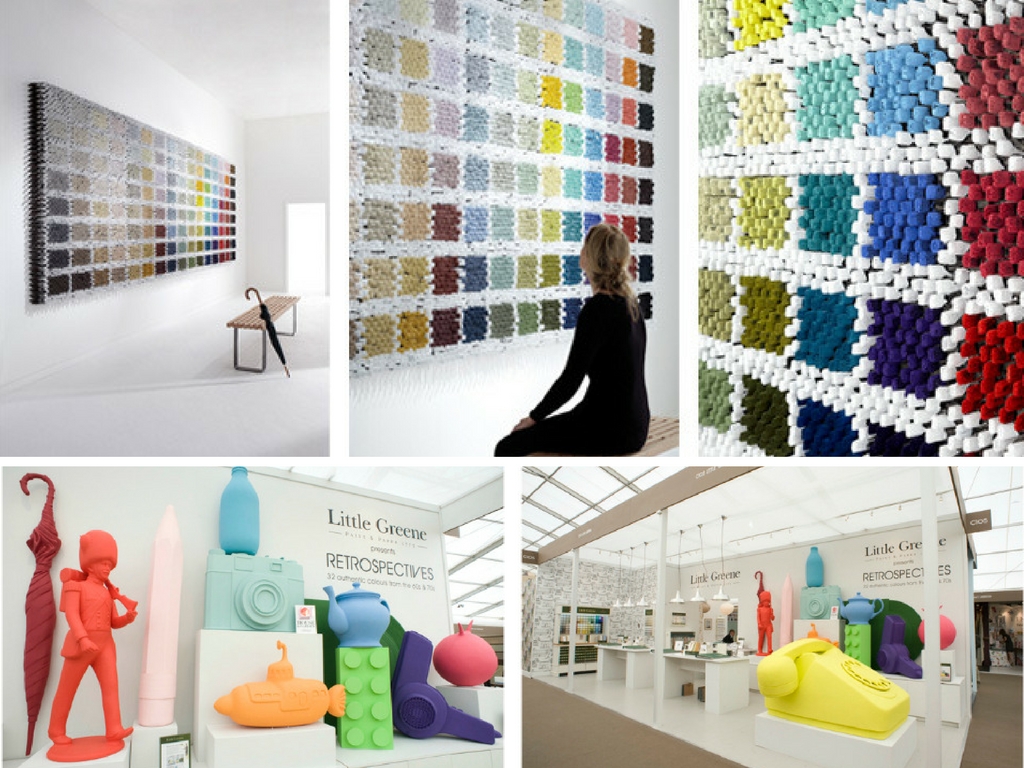 Exhibition stand of Little Greene, a British paint manufacturer (Image Source)
Accessories and Furnishings Design
Accessories and furnishings design is a field that involves tastefully designing the interiors of commercial or residential spaces to interpret the customer's personality and requirements. Accessories would include wall art, mirrors, rugs, lamps, pillows, and other decor items to make the interior space visually attractive. While on the other hand, furnishings includes all the decorative items like furniture, fittings, drapes and carpets that can be placed aesthetically in a room to accentuate its look and feel.
This field of design demands creativity, awareness about the latest trends & development and skill to understand the customer's requirements in a structured manner. As an accessories and furnishings designer, you ought to know the art of striking a right balance between innovation, functionality and aesthetic appeal of the space. Skills like the ones mentioned below will certainly help you chart your course in this field :-
sketching & drawing

conceptualisation and execution

key attention to details

good understanding of materials and combinations

computer aided design programs

ability to work within budget constraints

liasioning with various creative people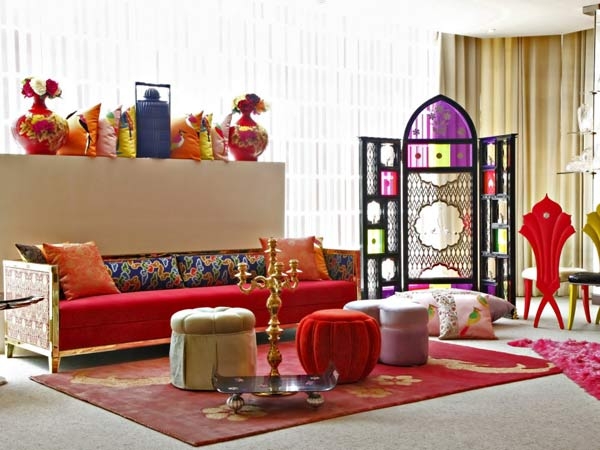 Colourful display of accessories and furnishings at Casa Paradox, Mumbai (Image Source)
People are becoming more conscious about the design & layout of their homes and the strong need for it to reflect their individual personalities. And, with a rise in standard of living for many in the country, the scope for employability as an accessories and furnishings designer certainly increases. One can either be associated with an agency, work with big names in the industry or simply start on their own backed by their skill-set.
Interior Architecture and Design has certainly broken free from the shackles of being merely addressed as a sub-discipline of architecture and civil engineering. It has gone on to become a full-fledged discipline with plentiful opportunities for skilled designers to flourish and unleash their creativity. To say the least, there is an abundance of exciting careers in interior design and architecture.
Design is all around us, be it in an intricate beehive, a delicate leaf or a scaling mountain. Therefore, irrespective of the career path you choose to embark on, design is bound to be an integral part of it. Design is a way of life….make it yours!
For those of you who have missed out reading our previous blog where we talked about the field of interior architecture and design, read it here.
PLAGIARISERS BEWARE!
This Website and its contents are subject to copyright protection under the Indian Copyright laws and, through international treaties for/ of other countries. The copyright in the contents and materials available on this Website as a whole is owned by the IIAD. However, the copyright in some contents and materials incorporated within this Website may be owned by third parties where so indicated. No part of the contents or materials available on this Website may be reproduced, licensed, sold, published, transmitted, modified, adapted, publicly displayed, broadcast (including storage in any medium by electronic means whether or not transiently for any purpose save as permitted herein) without the prior written permission of IIAD. The visitor may view this Website and its contents using Web browser and save an electronic copy, or print out a copy, of parts of this Website solely for visitor's own information, research or study, provided the visitor (a) do not modify the copy from how it appears in this Website; and (b) include the copyright notice "© 2014 to 2018 Indian Institute of Art and Design (IIAD). All rights reserved.″ on such copy.
IIAD's logo/ name should never be removed from pages on which they originally appear. The webpages should always appear exactly as posted without variation unless the prior written approval of the Organisation is obtained.