Overview
Communication Designers design messages and create solutions through the use of appropriate language, visuals, moving images and digital experiences. Communication is fundamental to all environmental, commercial, socio-cultural and political practices. Therefore, Communication Design is one of the fastest growing design disciplines in the world today. This means that communication designers are now required in nearly all sectors of the industry – from education and healthcare to governance and rocket science! Communication design allows practitioners of the field, to embrace our creative side, which is highly gratifying yet potent in its ability to change society.
It is a discipline that draws from various schools of thought and has primarily emerged from the early schools of Applied Arts and Graphic Design. However, in today's fast-changing world a communication design professional requires competence in diverse areas such as research, print media, photography, filmmaking, animation, game design, digital media, interaction design, new media, exhibition and experience design to name a few. We understand this emerging need and therefore empower competent and innovative design practitioners who are better suited to the fast-changing and multi-disciplinary requirements of the field. Communication designers are often employed in design studios, corporates, NGOs, and increasingly in government organizations. Many also, go on to become design entrepreneurs and consultants in their areas of specialization.
How we teach
We believe that for teaching to be effective it should be aligned to and synonymous with how people learn.  Therefore, we nurture the individualistic streak in all students and encourage a culture of 'learning by doing', which enables and challenges the students to develop and evolve their own creative process. This is further instilled in the students by following a 'project based approach' rather than a purely theoretical one. Our communication design programme does not offer separate specializations and instead we expose our students to all the fields that fall within the domain. This makes our students multidisciplinary thinkers and broadens their horizon. However, the students can position themselves as specialists in a desired field through a careful selection of their projects.
Our programme encourages collaborative learning across disciplines, wherein students work directly with their peers throughout the institution. Group work and active collaboration between staff and students is encouraged. Students learn in a studio environment which forms the fulcrum around which the entire teaching learning philosophy is based.
Design is a problem solving activity and as a practitioner every designer may have to address different and challenging project briefs in the industry. We recreate this industry scenario at our design school and pose similar challenges in the studio-based learning atmosphere where students are better enabled (through mentoring and guidance) to respond to these varied design challenges for the very first time. We make them succeed by helping students devise their own personal design process which through repetitive application becomes intuitively ingrained in their practice.The design process is flexible and can be recalibrated as appropriate. At a advanced level, the students also test their learnings through internships and industry based projects. We also emphasise on innovation, critical thinking, problem solving, design thinking, and user centred design. Therefore our design programme empowers students to become reflexive practitioners.
The communication design faculty comprises of diverse specialists who have made exceptional contributions to the industry and proved their mettle on both national and international platforms. This makes them very aware of the needs and the redundancies of the industry. Our ratio of one faculty for every ten students helps us give detailed and individual attention to each student and thoroughly mentor their development.
Student Work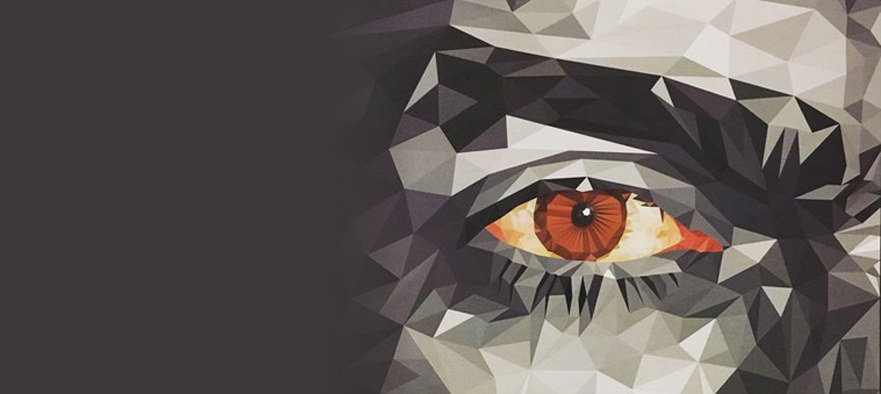 Sahil Singh Aleria
Anjali Seetha
Komal Bhargava
Naman Singh
Nehal Ann Mathew
Radhika Jain
Shikha Vats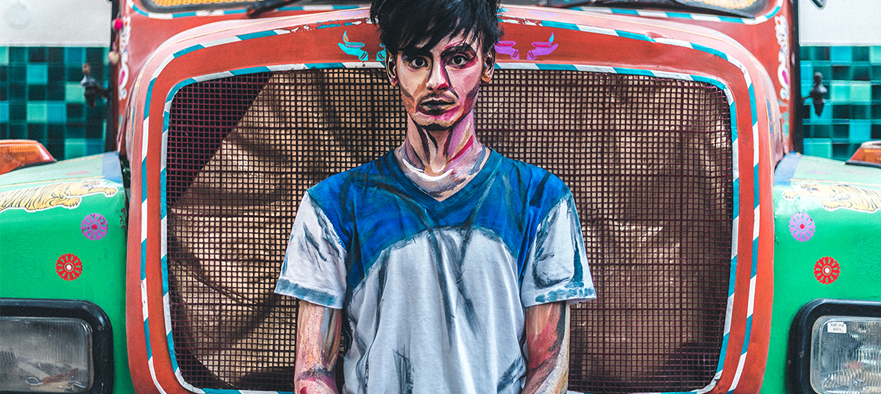 Brinda Roopak Gulati
B.A. (Hons.) Communication Design
The BA Communication Design programme (validated by Kingston University) is delivered through a mix of project work, group work, lectures, seminars and assignments. The program offers a common introductory experience during the first year of specialisation, followed by two years of selected and more specialised study driven by interests and preferences. The programme concludes with a Major Design Project in the last semester of the final year, this is an amalgamation of the specialisation and is defined by student's own path as a future designer.
For the first year, the focus of the course is on understanding, interpreting and analysing the embodied knowledge that the student already possesses. They are introduced to contemporary debates across areas such as history, theory, anthropology, design etc. Negotiating design through observation, documentation, idea generation, concept development and evaluation is encouraged. Students also focus on studying materials and materiality and their relationship to design realisation. All this helps them arrive at their professional and personal identity within an ethical framework. Teaching and learning on the course are interesting, intensive and immersive.
In the second year the focus shifts to translating and negotiating articulated knowledge with trans-contextual subject areas. It provides an intellectual framework to students that help them to move away from a binary mode of thinking. They use research to develop concepts and ideas which enables them to contribute to critical commentary and debate. The course goes on to help students understand the translation of literal and figurative contexts within the design process enabling them to present individual design narratives using appropriate media. Students are also introduced to an understanding of conceptual, aesthetic and structural issues involved in designing a project and are encouraged to focus on the integration of design, materiality and making skills necessary to complete an original outcome. By the end of the year, students are geared to develop into reflective, ethical entrepreneurial professionals.
In the final year the focus shifts back to the student " The designer – self" enabling him/her to reflect and synthesise the learning of the first 2 years and thereby develop into ethical and purposeful design practitioners. Students learn to locate their own design practice within a specific context and use a critical debate to develop a rationale for their design direction. They learn to confidently generate and present a fully resolved creative design solutions keeping in mind the specific context of the problem presented to them.
At the end of the three year programme students are well poised to take on the formidable challenges of the industry and go forth into the world.Their successes are celebrated at the end of the year with a Design show and graduation ceremony.
Note: Communication design is much more than a simple graphic design course. It includes a range of media that expresses information, data, emotion, culture, and aesthetics. A degree in Communication Design will help in laying down a strong foundation across various fields including animation, multimedia, graphics designing, illustrations, typography, photography, logo design, user interface (UI) and user experience (UX) design, and print media design.
Career Opportunities
Students graduating from the Communication Design Programme at IIAD can seamlessly adapt and constructively contribute to an industry that has a strong design philosophy. Communication Designer can work in the following domains
Print and Publication Design
Advertising and Event Design
Brand and Identity Design
User Experience, User Interface Design and Interaction Design
Photography, Film and Animation
Experience and New Media Design
Retail, Exhibition and Museum Design
Design Research or Strategy
Design History and Criticism
Faculty
Facilities and Resources
Photography and Film Studio
Facility for Traditional Animation
Digital Resource Centre
Knowledge Resource Centre
Digital Resources
Digital Resource Centre with 60 Mac Workstations
Software

Adobe Creative Cloud (Photoshop, Illustrator, InDesign, Adobe Stock, Illustrator Draw, Typekit, Premiere Pro, After Effects, Dreamweaver, Spark Post, Spark Video and more)
WGSN Trend Forecasting Software – the World's leading trend authority
Knowledge Resource Center
IIAD Library offers an integrated access to a comprehensive range of academic and reference titles on Fashion , Communication and Interior Architecture,, to understand and thrive in the Industry. Books can be issued and used for references.
Online – Delnet Library Network
Admissions
For detailed information on the Eligibility, Application Process and Fee Structure, please click here.