Collaboration with one of the leading Design Schools in the world
IIAD is the only international collaborator of the premier Kingston University , London
for design education in India. Kingston University has been listed amongst the best Universities in UK by Times Higher
Education World University Rankings. Students enrolling themselves for any
design programme at IIAD are assured access to education benchmarked against the best in the world.
International Degree awarded to IIAD students
Kingston University, London awards the degree for the undergraduate and postgraduate programs offered at IIAD, Delhi. This degree is equivalent to the one awarded to the students at the London campus of Kingston University. IIAD students are invited to participate in the graduation ceremony at Kingston University.
Students graduating from IIAD are privileged to be the alumni of both IIAD and Kingston University. On graduation, they become eligible for alumni bursaries for Masters degree study at Kingston University as per their norms.
State-of-the-art campus as per international standards
The infrastructure at IIAD emulates the best practices of designing colleges around the world. The state-of-the-art campus , spread across 75000 square feet , reflects the dynamic needs of design students, with cutting-edge technology poised to deliver world-class design education.  The facilities like Material Workshop, Garment construction lab, Photography Lab , Mac Labs , Studio Spaces  etc. are in sync with the teaching learning philosophy of the institute and there is ample exhibition space for a spectacular display of Art/Design work.
As an IIAD student, you will enjoy one of the most contemporary design facilities the country has to offer!
Studio based , learner-centric curriculum
IIAD's learner-centric curriculum and pedagogy is one of the most unique propositions of the Institute. Kingston School of Art is a pioneer in art and design education since the 1870s and shares its considerable expertise and resources to help evolve IIAD's teaching methodology. At IIAD, project-based trans-disciplinary modules are facilitated in collaborative studio spaces that encourage experiential learning, where students 'learn by doing' and 'think with their hands'. The learning studios are designed to affirm the students' identity and accommodate different learning trajectories.
Acclaimed Artists and Designers as Faculties
The programmes at IIAD are taught by distinguished names from the Industry. The faculty pool at IIAD comprises of renowned practitioners in their respective fields, who bring unmatched expertise to the IIAD learning ecosystem and equip students with the required skills and aptitude.  Beyond their subject matter expertise is a deeply instilled passion to impact students' lives , mentor and bring out the best in them.
Industry Connect
Industry interactions and Live Projects are an integral part of learning at IIAD. This ensures that our students see design from multiple perspectives, with varied approaches and also as applied to real life. Students of IIAD have worked with over 60 companies as Interns— exploring myriad domains such as fashion designing, branding, motion graphics, UX/UI design, fashion merchandising, styling, interior working drawings, lookbooks, renditions, space designs and more.
Strategic Location
IIAD is a contemporary design institute nestled in New Delhi, a city regarded as India's epicentre of arts, culture, design and business. The IIAD campus is situated in Okhla Industrial Area, which is synonymous with small scale and handloom industries in the region. The close proximity of the Institute to these Industries helps students access knowledge and build experiences beyond the confines of the studio spaces.
IIAD shares its neighbourhood with a number of established companies like Jaypore, Fabindia, Fashion Design Council of India (FDCI), NDTV, Happily Unmarried, Crayons Advertising, Pulp Strategy Communications, 11.11/Eleven. Eleven, Cohn & Wolfe and JCDecaux amongst others.
The industrial area is also home to NSIC (National Small Industries Corporation) , a certified Government body that fosters the growth of small and medium enterprises in the country. Nationwide exhibitions and events such as India Art Fair, India Fashion Week, Delhi Comic Con, India Design ID etc are held at NSIC.
Institutional Memberships
IIAD as an Institute is dedicated towards devoting time and energy to the cause of a   sustainable industry through robust industry associations. This makes IIAD a proud member of the leading associations such as Confederation of Indian Industry (CII), Fashion Design Council of India (FDCI), Association of Designers of India (ADI) and Institute of Indian Interior Designers (IIID).
IIAD is a proud member of :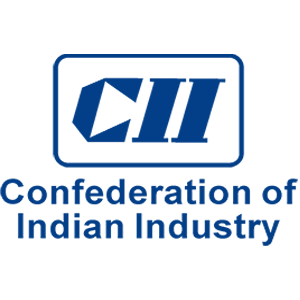 Confederation of Indian Industry (CII)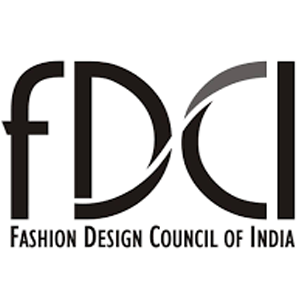 Fashion Design Council of India (FDCI)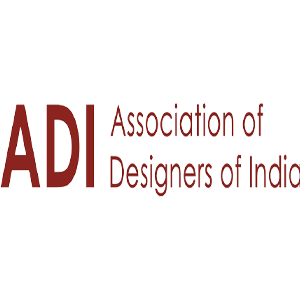 Association of Designers of India (ADI)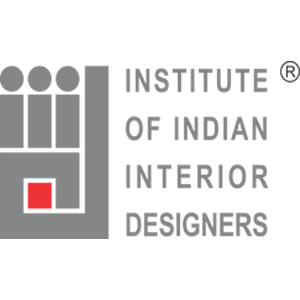 Institute of Indian Interior Designers (IIID)
Click here to know more about the admission process