Overview
At the intersection of architecture, interior and experience design, the Interior Architecture and Design programme provides a multi-disciplinary approach to transforming existing spaces and places.  In increasingly Urban Environments, the emphasis on the design and working of a building, inside out, has gained tremendous importance. The programme focuses on examining existing structures and transforming their interior through relevant design interventions and renovations that give existing buildings a new life.  
Unlike courses in interior design and decoration, the Interior Architecture programme focuses on spatial design and detailing, adaptive reuse and retrofitting as well as architectural addition and refurbishment.  
The programme addresses a wide range of spaces, from domestic to retail, institutional to  commercial and set/production design to issues of conservation. Whether designing a structure, situation or event, the interior architect responds to how society interacts with, and inhabits space.
How We Teach
Built Environment is an intrinsic part of our lives. The Interior Architecture programme is aimed at this intrinsic understanding of this environment which one inhabits in its various forms. The programme is designed to ensure the students' development as successful and ethical practitioners by equipping them with the specialized skills to understand principles, processes and practices within the field of Interior Architecture and Design.
The Interior Architecture course at IIAD is envisioned to allow students to become critical thinkers and self-reflective design practitioners, by providing them with a multi-disciplinary, intellectually rigorous and learner centric environment. A range of teaching and learning strategies have been adopted to enable the students to develop specialist skills and knowledge of the discipline.  
A deep understanding of the Built Environment, it's fundamental principles like technology, history, politics, culture, people, identity, and importantly, economics, along with technical aspects of services and construction are at the core of the programme. These lay emphasis on understanding the discipline comprehensively and as part of a larger knowledge system. Project-based learning further provides insight into industry practices and exposure to contemporary discourses within the field. Students are further encouraged to develop a strong design process which incorporates these aspects and builds on their own knowledge systems.
The program also cuts across the various design disciplines offered at the institute allowing students to understand design as a holistic phenomenon and also encouraging a multidisciplinary learning environment.
To know more about the teaching-learning philosophy of IIAD, click here.
What You Learn
The course at IIAD is based on the concept of circular learning progression where the student begins their 1st year of the discipline with unpacking their own embedded knowledge which moves on to the 2nd year focussing on making an industry connect and finally bringing it back to developing and representing themselves as successful reflective practitioners of the field in the 3rd and final year. The emphasis of the course is to provide an experiential learning environment with topical and live projects. In doing so the traditional divides of theory vs practice, studio vs non-studio subjects are removed and an integrative, immersive and a total learning environment is encouraged.
At IIAD we strongly believe that students come with intrinsic knowledge. Therefore, in the very first year of their specialization they are introduced to the fundamental principles and contexts of the Built Environment with a view to understand their own context, their being, their background, their roots and their cultural milieu. They are encouraged to question and create their personal narratives by situating themselves within historical and socio-cultural contexts. The year begins with the project 'Reading and Production of Space' focussing on translation of ideas into a physical space, while understanding principles such as anthropometrics, ergonomics, aesthetic harmony, besides the contextual systems it operates in, culminating into making scale models of respective designs. Emphasis is on becoming observant of the interactions with the spaces we inhabit. Further building on this knowledge is done by looking at 'Material Entanglements' within the Interior Architecture industry. Besides the current practices, there is also a push to create an awareness and sensitivity towards indigenous practices, traditional techniques and local identities.
The most important component of this year is to learn representation skills and this is incorporated in the various projects and also as a standalone project. 'Representation of Space' for an Interior architect is not just about learning to draw plans, sections and elevation but to design ways of communicating ideas and interventions. The project exposes students to the various tools and technologies – digital as well as analogue, available in the field of art and design; from sketching, creating storyboards, learning to draft to learning 2D and 3D visualisation software.
The first year includes introducing students to alternate ways of design thinking, by bringing in experts from various backgrounds (not limited to architecture or interior design). These are conceptualised as plug-in within projects to initiate a dialogue on innovative techniques and contemporary debates about sustainable practices, Indian craft traditions, socio-cultural and political issues, principles of Universal Design, technological advances, environmental issues and many more.
In the 2nd year, students engage with the process and practice of Interior Architecture and Design through work on multiple projects. The emphasis here is on learning by doing as well as imbibing an in depth disciplinary understanding of Interior Architecture and Design. It aims at developing design skills and help them oversee the entire design process from designing on paper to the execution on the site.  To carry on with our philosophy of learning with hands and the act of 'making', students work on LIVE projects. Meeting clients, giving regular presentations, dealing with contractors and recording their observation from the site, makes students' learning within the projects a lot more intensive than just designing hypothetically on paper.
Students in this year work on a variety of projects from Retail, Hospitality, Residential to Product Design. There is an emphasis that each student understands the contextual and intellectual underpinnings of these major design typologies. They constantly reflect on their work and are able to demonstrate a critical understanding of the relationships between multiple contexts within which design is situated. Also, technical inputs related to various services like air conditioning, electrical, plumbing and lighting are also plugged into each project. Training for digital skills also becomes critical in the second year for better presentation and communication of design ideas. Thus, the design studio functions as an integrative immersive and total learning environment.
The final year commences with a 12 week industry internship that provides practical exposure and realistic view of the industry, which further builds a deeper understanding of design practice.  In order to discover their own identity through personal expression, students undertake one major design project which culminates their learning of the entire course. This project transitions towards developing their own design philosophies and practices.  The course ends with a capstone thesis project wherein students design and present a large scale project that reflects their individual creative abilities and design sensibilities. Students are also given exposure to entrepreneurial skills to enable them to run a successful design practice.
Student Work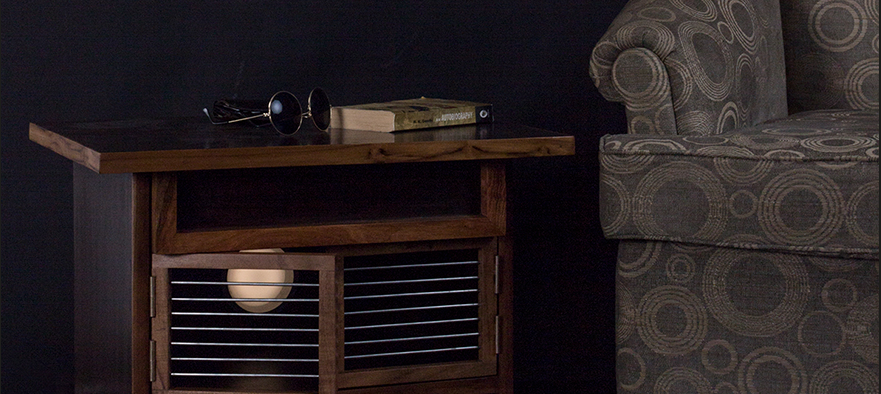 Abhinav Narayan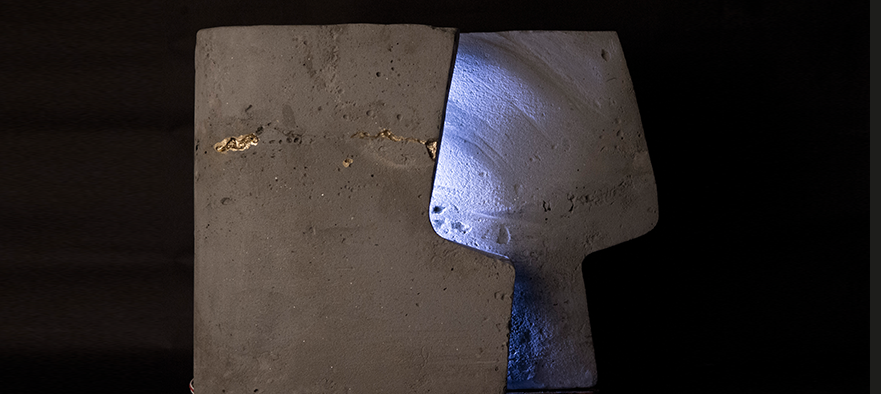 Himanshi Dadhich
Adriel Aziz Khan
Shambhavi Gautam
Himanshi Dadhich
Career Opportunities
Students graduating from the Interior Architecture and Design Programme at IIAD can seamlessly adapt and constructively contribute to an industry that has a strong design philosophy. Here are some jobs an Interior Architecture Graduate can consider in the international creative force.
Interior Spatial Architecture

Interior Design

Interior Styling and Experience Design

Residential Space Design

Institutional/Public Space Design

Retail Space Design and Visual Merchandising

Heritage Space Design

Hospitality and Recreation Space Design

Exhibition Design

Event Management and Design

Set Design and Scenography

Interior Accessories and Materials Design

Design Research

3D Visualization

Interior and Retrofitting Project Management
Faculty
Facilities & Resources
Production Equipment:
Equipment within the material Lab (Details from Pankaj Bisht)

Individual Locker/Storage Spaces
Digital Resources:
Digital Resource Centre with 60 Mac Workstations

Digital Reprographics

Software

Adobe Creative Cloud (Photoshop, Illustrator, InDesign, Adobe Stock, Illustrator Draw, Typekit, Premiere Pro, After Effects, Dreamweaver, Spark Post, Spark Video and more)

Autodesk AutoCad

Google SketchUp- Plug-in V-Ray
Knowledge Resource Center
IIAD Library offers an integrated access to a comprehensive range of academic and reference titles on Fashion , Communication and Interior Architecture,, to understand and thrive in the Industry. Books can be issued and used for references.
Online – Delnet Library Network
Admissions
For detailed information on the Eligibility, Application Process and Fee Structure, please click here.